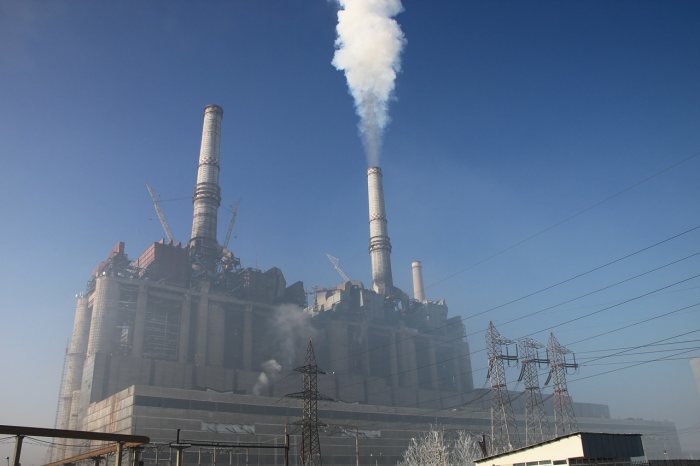 While humanity really didn't need another reason to distance itself from coal and fully embrace renewables + storage, yet another good one has emerged – to help reduce new cases of Type 2 diabetes.
According to Diabetes Australia, 280 Australians develop diabetes every day. Type 2 diabetes accounts for 85% of all diabetes and is on the increase. Type 2 diabetes occurs when the body becomes resistant to the normal effects of insulin and/or over time loses the capacity to produce enough insulin in the pancreas. The disease tends to run in families and the risk is greatly increased if people display a number of factors including high blood pressure, or are overweight or obese.
Many of the risk factors are lifestyle choice and behaviors that can be modified. However, exposure to air pollution and specifically fine particulate matter has also been suspected as a risk factor  for some time.
Fine particulate matter (PM2.5) refers to tiny particles two and a half microns or less in width (human hair is around 50 microns wide) that are produced by a number of sources, including coal fired power plants, the storage and handling of coal stockpiles and from coal fly ash.
While some coal power stations have filters capturing much of the PM2.5 material directly produced from burning coal, complex reactions of chemicals such as sulfur dioxide and nitrogen oxides (also produced by coal plants) can form fine particulate matter.
Air Pollution's Link To Diabetes
Fine particulate matter in air pollution is small enough to enter the bloodstream via the lungs – it then goes on a trip around the body, creating inflammation in organs including the pancreas. Pancreatic inflammation can impact on insulin production.
A recently published study from Washington University School of Medicine in St. Louis and the Veterans Affairs (VA) St. Louis Health Care System has claimed there is a significant link between air pollution to an increased risk of diabetes globally.
"We found an increased risk, even at low levels of air pollution currently considered safe by the U.S. Environmental Protection Agency (EPA) and the World Health Organization (WHO)," said Ziyad Al-Aly MD, the study's lead author.
The Toll?
The researchers have estimated air pollution contributed to 3.2 million new diabetes cases globally in 2016, which was around 14 percent of all new diabetes cases that year. The impact of this was 8.2 million years of healthy life lost in 2016.
The incidence of air pollution linked diabetes varies greatly depending on the country. In Australia, the age-standardised attributable burden of disease (ABD) per 100,000 was 15. China had the highest ABD of 600·3, followed by India with an ABD of 590·5.
While the impacts here at home may seem comparatively minor (unless you're one of the 15 per 100,000), bear in mind our Typhoid Mary approach to coal – China and India are major coal export markets for Australia. Also, PM2.5 material can remain airborne for long periods and travel long distances.
However, coal can't be entirely blamed for fine particulate matter as other among the other sources of PM2.5 are vehicle exhausts and the burning of plant material.
In comments to Reuters, Dr. Aly-Aly called for a move to "energy sources that contribute much less to pollution, more electric cars, more hybrid cars, more solar power and wind sources of energy rather than coal. It's already happening, but probably not fast enough".
The study was recently published in The Lancet Planetary Health. The full methodology and results can be viewed here.
Related: Coal Kills – That's For Certain.