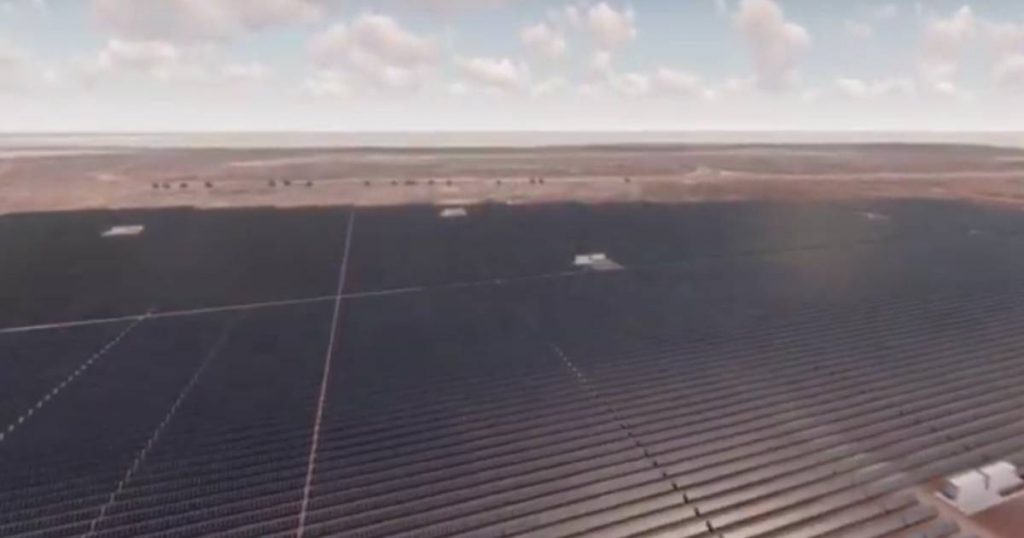 SIMEC Energy Australia has inked the engineering, procurement and construction (EPC) contract for the Cultana Solar Farm project in South Australia – but it's not with an Australian company.
The EPC guernsey went to Shanghai Electric, a Chinese multinational power generation and electrical equipment manufacturer. The company has been involved in everything from thermal coal to wind, solar and nuclear power related projects. Last year Shanghai Electric secured the EPC contract associated with a concentrated solar power (CSP) project in Dubai (700MW).
"We are confident of their performance, to deliver this project on time, and on budget, to the highest standards, supporting our commitment to the creation of hundreds of new local jobs in South Australia," said GFG Alliance Executive Chairman and CEO Sanjeev Gupta.
SIMEC Energy Australia is part of GFG Alliance; an international group of businesses founded and owned by the British Gupta Family.
About Cultana Solar Farm
Cultana Solar Farm will be constructed on land to the north of Whyalla Steelworks and at 280MW capacity will be one of Australia's largest PV projects to date.
Featuring 780,000 solar panels, Cultana Solar Farm is forecast to generate around 600 gigawatt-hours of clean electricity a year that will support the energy needs of GFG's Whyalla Primary Steel plant, and export to the national electricity market (NEM) via the existing Cultana and Whyalla substations. SIMEC says the solar power plant will avoid 492,000 tonnes of carbon dioxide annually.
"Cultana Solar Farm is an ambitious project that will deliver globally-competitive renewable energy on a large scale to power-heavy industry. It is a great step forward in our vision to revitalise industry and we look forward to working with our partners to bring our renewables projects to life," Mr Gupta said.
GFG Alliance says the facility will have a key role in its 10 Mtpa Whyalla Next-Gen steel plant project, which will "ignite a new industrial revolution in Australia".
SIMEC secured development approval for Cultana Solar Farm last month.
Chinese EPC Contractor – But Local Jobs
Around 350 direct jobs are expected to be created during Cultana's construction phase and SIMEC says "many" of the workers required will be recruited from the local community. There will be approximately 10 ongoing operation and maintenance positions once the project is completed.
More Renewables To Come
Cultana Solar Farm is the first project of SIMEC Energy Australia's USD $1 billion (AUD $1.43 billion at current exchange rates) 1GW dispatchable renewable energy program in South Australia that includes solar energy, battery storage and pumped hydro. Following the SA rollout, SIMEC says it will turn its attention to other parts of the country, promising even bigger projects.
In other recent related news, WhyallaNewsOnline reported last week SIMEC has commenced seeking regulatory approval for a 120MW battery system to be constructed in Port Augusta, and is hoping to secure the necessary approvals by July.