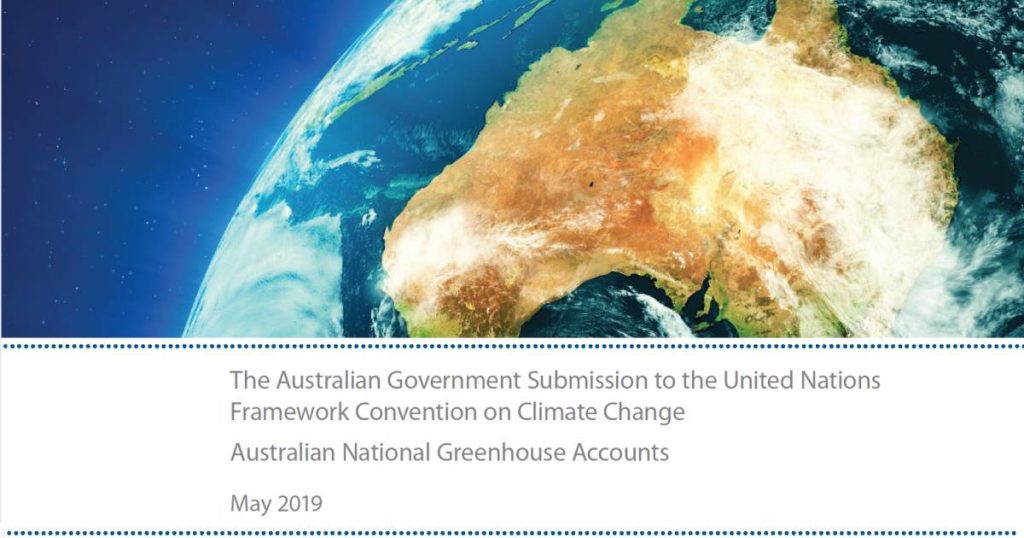 Preliminary estimates submitted by the Australian Government to the UN indicate the country's greenhouse gas emissions were up again last year – the fourth year in a row.
The Government's submission to the United Nations Framework Convention on Climate Change notes:
"Preliminary estimates for 2018 indicate total net emissions of 537.4 Mt CO2-e1 with increases in stationary energy, transport and fugitive emissions and decreases in emissions from electricity."
Fugitive emissions refers to those associated with the production, processing, transport, storage and distribution of coal, oil and gas. Stationary energy emissions are connected to the burning of fuels consumed in manufacturing, construction and commercial sectors, plus other sources such as domestic heating. The Australian Government also includes electricity generation as part of its stationary energy definition, but that is reported separately.
The preliminary estimate for Australia's total greenhouse gas emissions last year, including the Land Use, Land-Use Change and Forestry (LULUCF) sector, represents an increase of 0.4 per cent on 2017 levels.
The preliminary estimate for Australia's electricity sector last year is 181.5 Mt CO2-e, a decrease of 4.4 per cent on 2017 levels. It's encouraging to see the electricity sector's emissions continuing to decline thanks to renewable energy technologies including wind power and solar energy.
While the overall picture is rather bleak, there was some other good news in the submission. The 2018 estimate for emissions per capita is 21.5 tonnes CO2-e per person, compared to 33.5 tonnes CO2-e in 1990 – a 35.8 per cent decline. But back in 1990, there were only around 17.1 million of us compared to close to 25 million last year, a population increase of around 47%.
A Tough Task Ahead For Taylor?
It would seem Minister for Energy and (now) Emissions Reduction Angus Taylor could have quite a task ahead of him if Australia is to honour its commitment to reducing greenhouse gas emissions to 26–28 per cent below 2005 levels by 2030, but the government remains confident.
While the Morrison Government's Climate Solutions Package has been panned, renewable energy looks set to continue to be a heavy lifter in contributing to achieving the commitment. According to a report published by RepuTex yesterday, renewable energy based generation could account for 52 per cent of electricity in the National Electricity Market (NEM)2 by 2030, and that's without any change in federal policy. But this is largely dependent on state renewable energy targets and major projects in the works staying their course. There may also be rapid uptake of electric cars and other EV's in the not-too-distant future.
But even if all this doesn't eventuate quite as predicted, projected or hoped, don't worry, the Morrison Government believes it has the situation sorted.