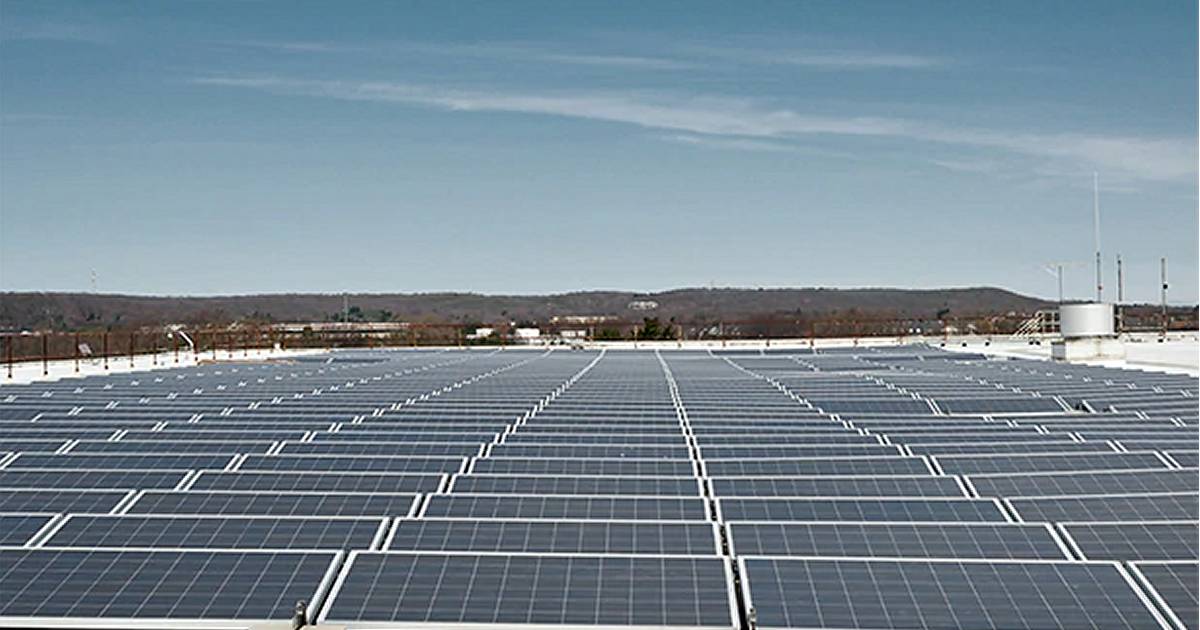 American multinational skincare, makeup, fragrance and hair care products giant Estée Lauder Companies (ELC) says it has achieved its 100% renewable electricity target for the group's direct operations globally.
The company owns more than 25 brands, sells products in around 150 countries, has 48,000 employees worldwide, clocks up billions of dollars in sales each year – and consumes a lot of electricity.  ELC joined the RE100 initiative in 2017, which brings together the heavy hitters of the business world committed to 100% renewables. ELC pledged to achieve 100% by 2020.
The company says it attained the goal through actions including a Virtual Power Purchase Agreement (VPPA) earmarking 22 megawatts (MW) of capacity from NextEra's 200MW Ponderosa wind farm in Oklahoma. ELC says this deal alone will cover more than half of the company's electricity requirements. There's a little bit of devil in the detail here as Ponderosa wind farm doesn't appear to be operational yet.
According to its recently released Citizenship and Sustainability Report, of ELC's total electricity consumption for fiscal year 2020 – which was a hefty 159.2 thousand megawatt-hours (159.2 GWh) – 100% of that was renewables.
Further on in the Estée Lauder report is a brief mention of its green power purchases – the company says it  ranked 12th among the Top 30 Retailers in the U. S. Environmental Protection Agency's (EPA's) Green Power Partnership 2020 rankings. Looking at the EPA GreenPower rankings to July 27, it notes Estée Lauder Companies purchased an annualised contract amount of 75,197,928 kWh (75.19GWh), covering 104% of its U.S. operations consumption. That still leaves more than half of its claimed global renewable energy consumption for FY20 not accounted for, which pretty much matches up with what it says the Ponderosa PPA will supply.
As for where the balance of renewables came from for fiscal year 2020, it may have all been covered with certificates outside the USA and so not included in the EPA figures. Estée Lauder mentions where its operations have a comparatively smaller carbon footprint, it has purchased renewable energy certificates (RECs) or their international equivalent to support local renewable energy generation.
Estée Lauder And On-Site Solar Power
The claimed 159.2 GWh of renewable energy doesn't include renewables based electricity ELC self-generated. In its fiscal year ending June 30, 2020, ELC added another 3.8 MW of solar power across its operations, bringing total on-site capacity to around 5 MW.
Its systems:
900kW ground-mount system at the Aveda Manufacturing facility in Blaine Minnesota that is expected to generate equivalent of 50% of the facility's annual consumption.
1.45 MW ground-mounted solar array at its Melville, New York site.
1.52MW rooftop solar power system at the ELC distribution center in Galgenen, Switzerland.
1 MW rooftop PV system at the Petersfield-based manufacturing plant (Whitman Laboratories) in the U.K.
Like many companies, ELC has no doubt discovered that installing commercial solar isn't just good for emissions reduction warm and fuzzies, it's very good for the bottom line too.