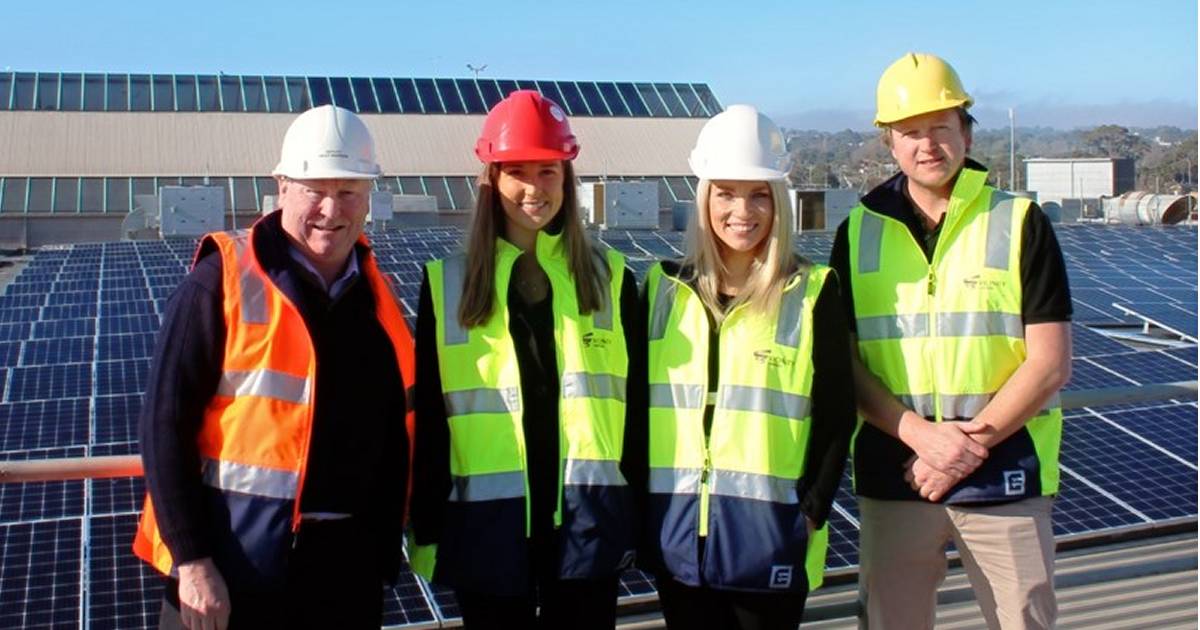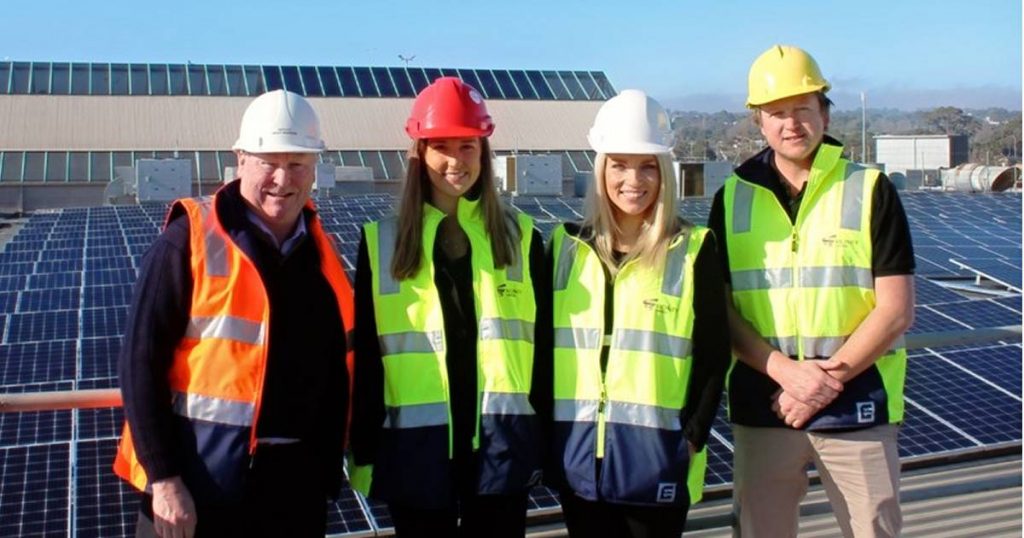 The final stage of work on a huge solar power system on the rooftop Vicinity Centres' Bayside shopping centre in Frankston, Victoria is now complete.
Bayside is a three- level shopping centre located in the heart of Frankston, which is approximately 50 kilometres south of Melbourne's central business district. In addition to featuring Myer, Kmart, Target, Aldi, Coles, Woolworths and HOYTS Cinema, the centre includes more than 185 specialty stores and a food and entertainment precinct.
More than 4,000 solar panels have been installed for Bayside's 1.5MW PV project. While output wasn't specified, a commercial solar power system of that capacity in the Frankston area could generate around 5,500 kilowatt-hours a day and more than 2 million kilowatt-hours annually.
" The new solar installation at Bayside is another demonstration of Vicinity's ongoing commitment to, and investment in, renewable energy," said Vicinity's Head of Integrated Energy, Renae Sambrooks. " By embedding innovation, such as solar, in our portfolio we are striving to place renewable energy at the very heart of our communities."
Frankston's Biggest Solar Installation
The Bayside installation provides a big boost to total solar capacity in the Frankston local government area. According to statistics from the Australian PV Institute (APVI) around 11.6MW of PV – predominantly home solar power – was installed in the area as at June and this system appears to be the largest to date.
The Bayside PV project is part of Vicinity Centre's $73 million solar energy investment program, which is approaching completion. The program is comprised of solar installations at 22 of Vicinity's shopping centres across six states with a collective capacity of 31.8MW, which is expected to generate 48,500 megawatt-hours of clean electricity annually.
Vicinity says laid end-to-end, the panels used in the rollout would stretch 191 kilometres – significantly further than the distance by road from Melbourne to Bendigo (~150 kilometres).
Vicinity's Net Zero Carbon Goal And 4 Star Green Star Rating
Last month, Vicinity Centres announced a net zero carbon target for its 34 shopping centres across Australia, which it will achieve by 2030 primarily through solar power and energy efficiency.
Yesterday the company announced it had received a 4 Star Green Star Performance rating, stating the current average for Australian buildings was two stars.
"Our strategy to reach Net Zero carbon by 2030, along with our industry-leading solar investment, has helped us reach 4 Star Green Star Performance rating, but we know there is more work to do to ensure we maintain our position as sustainability leaders," stated General Manager, Sustainability at Vicinity, Melissa Schulz.
Vicinity's current solar energy rollout is expected to generate an internal rate of return (IRR) of approximately 12%, while reducing mains electricity grid electricity consumption by up to 40%.