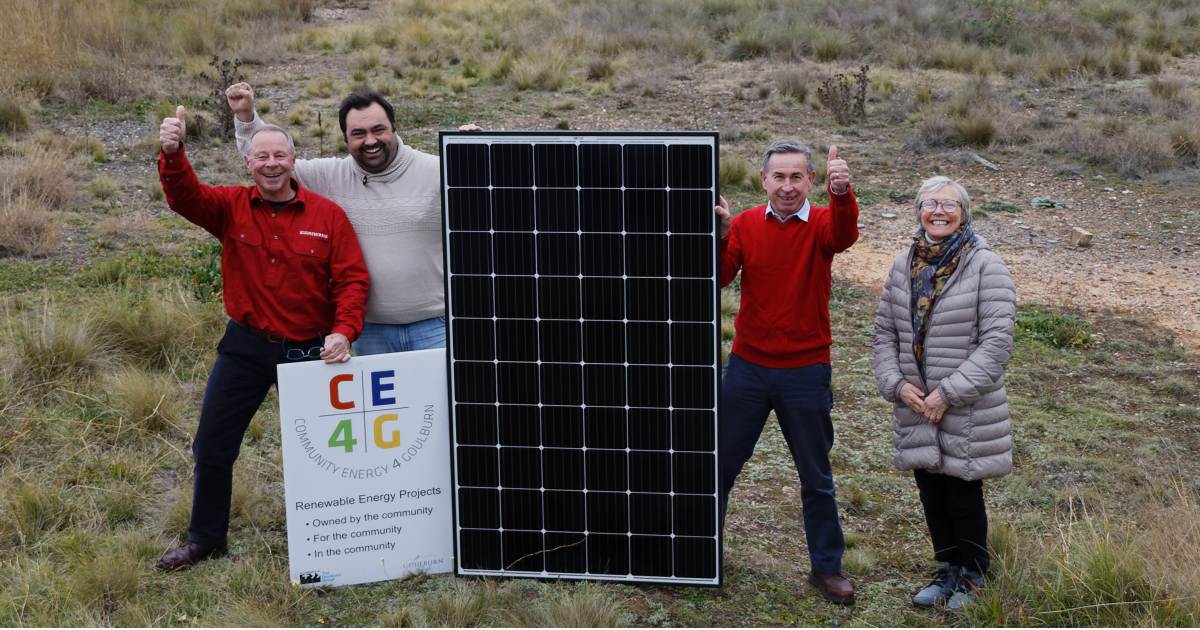 Community Energy 4 Goulburn (CE4G) is celebrating after a successful investor information event last Wednesday raised more than half a million dollars for a community solar farm project.
CE4G was founded in 2014 to support local community renewable energy projects in the Goulburn region of NSW, starting with a 1.2 MW (AC) solar farm proposed for a 2.5 ha site off Bridge St, between Sydney Rd and the railway line. Energy storage will also be installed in the form of a 400kW/800kWh battery.
Electricity generated by the solar farm may be sold under Power Purchase Agreements, to electricity retailers and through the spot wholesale market through a broker.
The project has turned out to be marathon rather than a sprint. Back in 2017, it was hoped the solar power facility would be built the following year, but that not eventuating didn't lessen local enthusiasm.
In the time since, it was decided a co-operative would be the most democratic form of ownership (one vote, regardless of number of shares held) and that was established in the middle of this year – Goulburn Community Energy Cooperative. CE4G will be developing further renewable projects, while the Co-op has been formed to own and run the Goulburn solar farm.
The project has also had significant government backing, being one of seven announced to gain support under the NSW Government's Regional Community Energy Fund in March this year.
Siemens Shown The Door
The project was in the spotlight again last month after telling inverter manufacturer Siemens that its products won't be used because of its association with Adani's coal mine in Queensland.
"Even though Siemens have the right equipment for our particular application, we can't see any point in trying to reduce the Goulburn community's carbon footprint while using equipment from a company which is helping Adani cancel out all our efforts," stated Peter Fraser, president of the Goulburn Community Energy Cooperative.
Investor Event A Great Start
The $500,000 raised last Thursday represents a quarter of the investor finance required for the project.
Maximum investment: 20% of the issued capital of the Co-op.
The Co-op is aiming to provide a commercial rate of return (hopefully) between 3% – 6%.
Wednesday's event was the first in a series. The next investor information webinar is being held this Wednesday at 6pm and those interested can register here . The next COVID Safe event is to be held at 6pm on November 4 at the Goulburn Workers Club (register here).