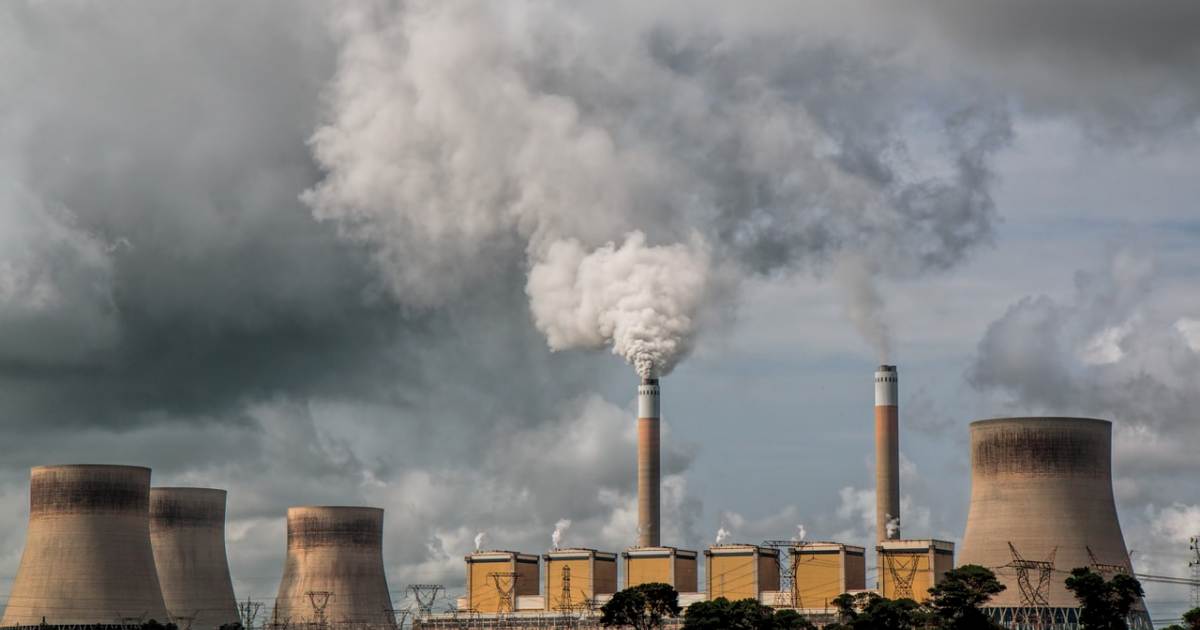 The economic recovery from COVID is currently anything but sustainable says the International Energy Agency, as it is being driven in part by a resurgence in coal power.
The IEA's Global Energy Review 2021 released yesterday estimates energy-related CO2 emissions will increase this year by almost 5% to 33 billion tonnes, with coal demand set to grow 4.5%. The electricity sector will account for three-quarters of this increase and more than 80% of the projected growth in coal demand this year will originate in Asia, led by China.
The IEA is concerned it may be a little more than a short-lived rebound.
"Unless governments around the world move rapidly to start cutting emissions, we are likely to face an even worse situation in 2022," said IEA Executive Director Fatih Birol. "The Leaders Summit on Climate hosted by US President Joe Biden this week is a critical moment to commit to clear and immediate action ahead of COP26 in Glasgow."
And that get-together may deliver some positive results. For example, it's been reported U.S. President Joe Biden will commit to slashing U.S. greenhouse gas emissions 50% below 2005 levels by 2030. The lead-up to the conference has also seen other movement in the right direction, with China and the U.S. inking an agreement on the weekend that commits the pair to cooperating on climate change with the "seriousness and urgency that it demands".
Will Australia Be Called Out?
While there will be a great deal of attention on China and the USA this week at the conference, Australia may come under significant scrutiny and pressure over the Federal Government's lacklustre commitments and attempts to deceive, inveigle and obfuscate.
On a related note, yesterday Prime Minister Scott Morrison announced investment of a further $539.2 million in new clean hydrogen, carbon capture, use and storage (CCS/CCUS) projects. Notice the word "clean" in reference to hydrogen, not "green" or "renewable".
When Federal Minister for Energy and Emissions Reduction Angus Taylor was asked by ABC Radio's Paul Culliver if the hydrogen under these projects will be required to be produced using renewable energy, Minister Taylor said it wouldn't and that a mix was the answer. As well as producing hydrogen from gas, Minister Taylor also talked up hydrogen from brown coal  – the filthiest of fossil fuels. Of course, CCS will be the answer to related emissions.
The Morrison Government's fetish for coal, gas and sweeping the resulting crap under the rug looks like it will continue. But perhaps if Australia is called out at the conference, it may result in a rethink. Although Prime Minister Morrison has made it clear that Australian policy will not be dictated by other nations, this is what every leader says and chest-puffing doesn't always work in the real world.
Some Good News – Wind And Solar On Track For Record Year
But back to the IEA's report – while the news is bad regarding coal bouncing back, however long that might be, it points out renewables aren't suddenly being shunned or stagnating.
The report states electricity generation from renewables, primarily from wind power and solar energy, is set to increase more than 8% in 2021. The combined output from wind and solar power is on track to reach more than 2,800 terawatt-hours and achieve their largest annual rise in history. 2,800 terawatt-hours is more than ten times Australia's total electricity generation in 2019; which was approximately 265 terawatt-hours (TWh) from all sources including privately owned rooftop solar power systems.
"Renewables are set to provide 30% of electricity generation worldwide in 2021, their biggest share of the power mix since the beginning of the Industrial Revolution and up from less than 27% in 2019," says the IEA.
Like COVID, Australian Emissions Are Everywhere
As impressive as renewables growth has been, it's obvious the transition needs to accelerate. Coal's days are numbered, but it will go out kicking and screaming, creating even more damage as it is shown the door that will be difficult and incredibly expensive to address.
And while it's all well and good to tsk, tsk China, it is the factory of the world that Australia helped power with its thermal coal – and will no doubt again when the opportunity arises. Meanwhile, India and other countries seem quite happy to take it.
Whether we're burning it here or someone is buying it off us to burn elsewhere, the end result is pretty much the same. Australia remains a Typhoid Mary of emissions, a super-spreader of the coal virus.
More from the IEA Global Energy Review 2021 can be viewed here.