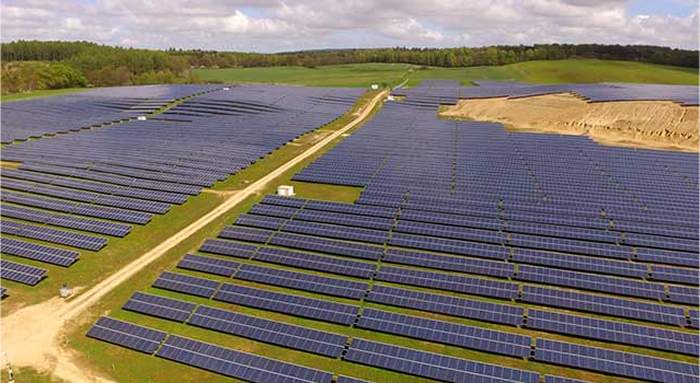 Banking giant ING has announced it is a participant in financing Clare Solar Farm, one of Australia's largest PV-based power stations.
While ING has previously been involved in financing wind energy projects in Australia, including the MacArthur and Bald Hills wind farms, this will be firm's first involvement in an Australian solar project.
"The energy sector is central to a sustainable future. ING has extensive experience supporting diverse renewable energy projects around the world, including solar, wind, geothermal and hydro," said Charles Ho, ING's Head of Wholesale Banking Australia. "This transaction stresses our global experience in renewables and also marks our expansion in the Australian market."
More than 58% of ING's electricity generation project financing plus other lending was awarded to renewable energy globally in 2016. As well as financing renewables, ING has also committed to source 100% renewable electricity for all ING buildings globally where it has management control by 2020. The company had achieved 91% renewables by last year.
Clare Solar Farm is currently under construction at a site approximately 35 km southwest of Ayr in north Queensland.
Once operating, which is expected to occur before the end of the year, the 100MW facility will generate enough electricity to power the equivalent of 42,000 average Queensland homes, while avoiding 200,000 tons of CO2 annually. Trina solar panels at the facility are mounted on a single-axis tracking system that follow the sun throughout the day, boosting electricity output.
In June this year, project developer Fotowatio Renewable Ventures (FRV) inked an agreement for the sale of Clare Solar Farm to a consortium consisting of Lighthouse Infrastructure and DIF; however it will continue to be operated and maintained by FRV.
In May 2016, FRV signed a contract to sell the entire electricity output of Clare Solar Farm and large-scale renewable energy certificates (LRECs) produced by the plant to Origin Energy. Through the Power Purchase Agreement (PPA), Clare Solar Farm was the first large-scale solar project in Australia to obtain funding without Government subsidy.
Also in the works for FRV is the Clare II Solar Farm, to be situated adjacent to the power station currently being constructed. According to a document filed with Burdekin Shire Council in May, Clare II will be a 36MW facility that may incorporate a battery energy storage system (BESS), "depending on final design settings and economic considerations during the financing phase". Clare II will also feature a single axis solar tracking system.