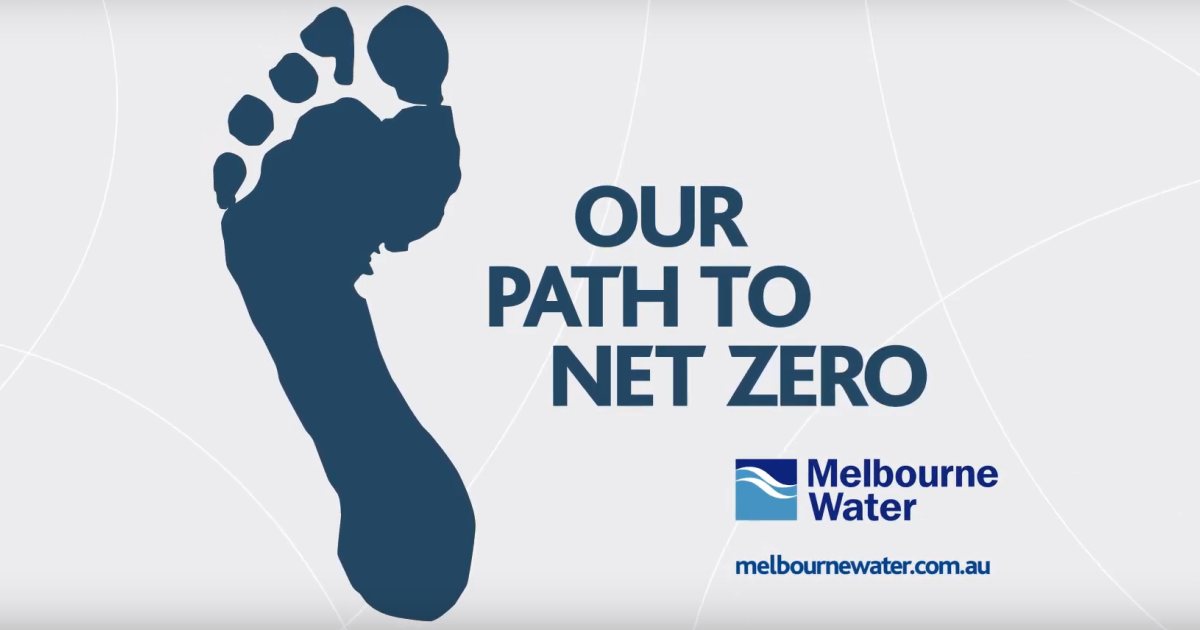 Construction of one of the largest behind-the-meter solar power installations in Australia is set to begin in January at Melbourne Water's Eastern Treatment Plant (ETP).
The ETP is to be home to a 19MW solar farm featuring 39,000 solar panels. The clean power station will be constructed by Beon Energy Solutions, which has been involved with a number of major PV projects including Karadoc Solar Farm.
The ETP, situated at Bangholme, treats around 40 per cent of Melbourne's sewage. In 2019/2020 it treated 145 billion litres of the stuff and delivered 5.5 billion litres of recycled water to customers.
The plant has been running on electricity partly generated from sewage gas since it commenced operations in 1975, which supplies around 30 per cent of the facility's electricity needs. According to Melbourne Water General Manager Program Delivery Eamonn Kelly, around 65 per cent of the facility's electricity requirements will be generated from on-site renewables with the addition of the solar farm.
"This will take a significant amount of pressure off the grid and will deliver the important benefit of reducing our carbon emissions by more than 30,000 tonnes a year," said Mr Kelly.
Site preparation was completed early this year by Melbourne Water and the solar farm is expected to be operational by the middle of 2022.
What Does "Behind The Meter" Mean?
Behind the meter simply means a generation or storage system installed on the energy's user's side of the meter. Generally, residential and commercial-scale solar systems sit behind the meter and generate power to be used on-site. If a system is off-site, it is "front of the meter".
Solar Energy On The Path To Net Zero
Melbourne Water has committed to halve its emissions by 2025 and will strive to reach net zero by 2030.
Delivering water and treating sewage is an energy- and emissions-intensive business. Melbourne Water says the Victorian water sector is the single largest contributor to the State Government's total carbon emissions, with Melbourne Water accounting for around half the sector's emissions.
Approximately half of Melbourne Water's greenhouse gas emissions are attributed to direct or fugitive nitrous oxide and methane emissions from wastewater treatment operations. Between its energy use and direct emissions associated with sewage transfer and treatment, these account for around 85% of Melbourne Water's total emissions.
Methane is a powerful greenhouse gas with a Global Warming Potential (GWP) many times that of carbon dioxide, so it makes both financial and environmental sense to capture and use it. At its Western Treatment Plant, biogas is used to meet nearly all of that facility's electricity needs, with nearly 70,000 megawatt-hours of renewable electricity generated every year.
Among its other existing renewables assets, 14 mini-hydro power stations are in place that generate 60,000 megawatt hours of electricity a year. Melbourne Water will integrate another three stations, one of which is under construction at its St Albans Reservoir site (400kW capacity).
As for solar power, there is more on the cards. A Request for Tender was issued in 2018 to develop a facility close to the Winneke Treatment Plant in Christmas Hills. While the outcome is yet to be revealed, perhaps Beon has also scored the guernsey for that project as it was part of the same tender for solar power at the ETP.
More detail on Melbourne Water's path to net zero can be found here.