It's time to get cracking on microgrids in fringe-of-grid locations across Western Australia says the Clean Energy Council.
In WA, long stretches of powerlines servicing small communities and single properties face ongoing threats from severe weather and bushfires, plus are responsible for significant line loss. These locations these powerlines supply often suffer from poor quality of service, experience regular blackouts and represent a major expense in maintaining services.
Microgrids could supply electricity to these areas more cheaply, safely and reliably than a "poles and wires" approach, while reducing costs associated with network asset replacement and expansion. A microgrid is a local network of electricity generation sources that may include solar power and battery storage. Microgrids are able to operate either interconnected to the mains grid or in "island mode" (disconnected from it).
There have been a number of successful trials of microgrids and stand-alone power systems in Western Australia, and more in the works including the solar-powered Kalbarri Microgrid; but things generally seem stuck in "pilot" phase.
In a submission to WA Economics and Industry Standing Committee, the CEC urges the WA Government to capitalise on its leadership position and move to a more comprehensive microgrid program.
"This could involve undertaking an extensive assessment of where microgrids are expected to provide a superior service, providing opportunities for local businesses, working with distribution networks and establishing a regulatory framework to ensure delivery of agreed standards of reliability and consumer protections," says the CEC.
Microgrids Could Realise Significant Savings
The CEC's submission notes Western Power estimates a further potential net benefit of $388 million could be achieved by providing off-grid power supply to 2,702 candidates on its network. An extensive microgrid rollout may also result in cheaper electricity prices for all Western Australians.
Improved Electricity Service Reliability
Western Power's report – Stand-alone Power System Pilot, One Year On – indicates better than 90% reduction in electricity outage time resulting from a trial at six sites.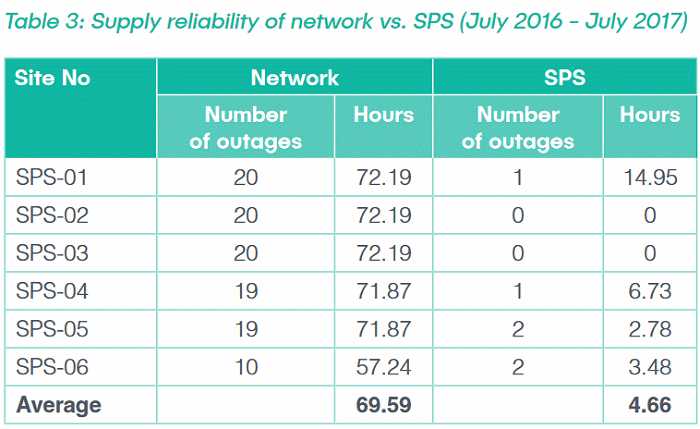 Jobs And Investment Opportunities
A major rollout of microgrids in Western Australia could also provide an economic boost through the use of local suppliers for procurement, construction and maintenance of projects.
While uncertainty in policies relating to microgrids may be holding back their deployment in Eastern states, Western Australia being outside the National Electricity Market (NEM) is an advantage that can be used for economic and social benefits for all Western Australians says the CEC.
The Clean Energy Council's submission can be viewed here (PDF).