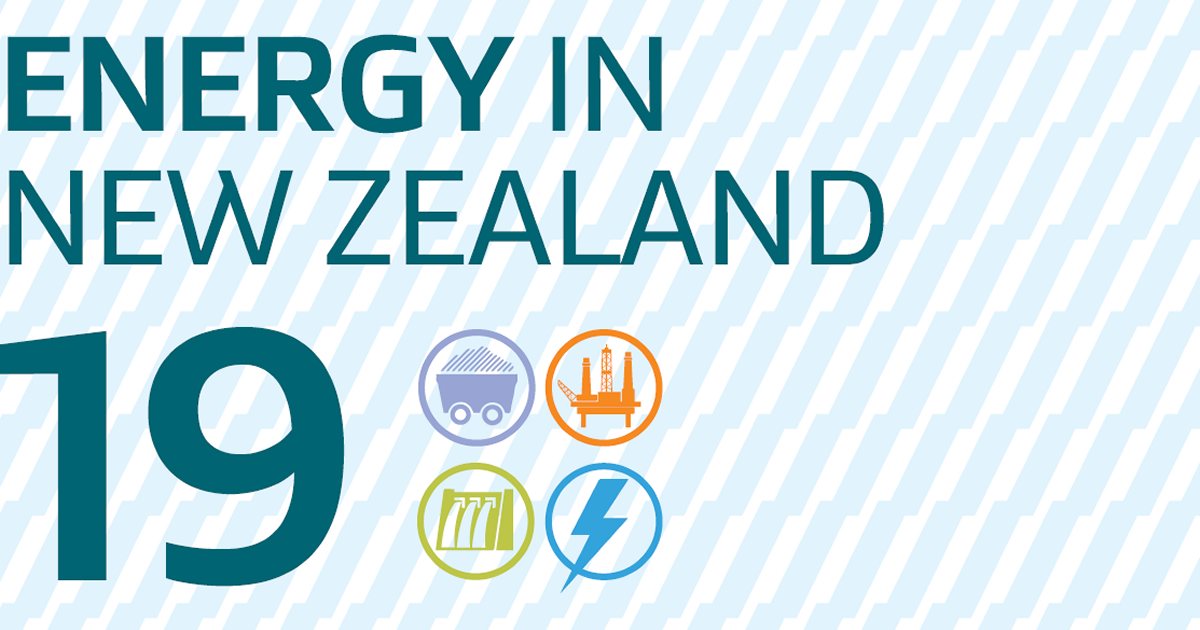 40% of New Zealand's total energy supply and 84% of electricity consumed in the country came from renewable energy sources in 2018 according to a new report.
New Zealand has a target of 90 per cent of electricity to be sourced from renewables by 2025. Energy in New Zealand 2019, released yesterday, notes last year's renewable electricity generation's share increased from 82 per cent in 2017.
2018 was good year for hydropower-based generation, with the 26,027 GWh result the strongest in 14 years and the third highest on record.
Wind power didn't do so well, generating 2,047 GWh of electricity in 2018 – down 0.9 per cent on 2017 and 11 per cent lower than 2016. Contributing to the poor result was ongoing refurbishment work at the Te Āpiti wind farm, which is a 90.75 MW facility. The NZ Government is anticipating wind power to pick up considerably with a number of new projects in the works, however, it's not clear if all those projects will go ahead.
Another significant source of renewable energy in terms of electricity generation in New Zealand is geothermal. Last year, it accounted for more than 17 per cent of New Zealand's total electricity supply, with a total output of 7,510 GWh – the highest on record.
Solar Energy In New Zealand
Solar power is still a bit player in the land of the long white cloud, but this is more to do with cost than weather conditions. A 5kW system installed in New Zealand costs around NZD $13,000 fully installed currently – approximately AUD $12,100. In Australia, a good quality 5kW solar system costs $4,500 – $8,000 fully installed and a 6kW or 6.6kW system doesn't cost much more ($5,000 to $9,200 after the "solar rebate").
Still, home solar is growing in popularity in New Zealand.
Residential rooftop solar capacity increased 29 per cent in 2018, with an additional 4,067 systems representing 17MW capacity installed. By the end of last year there were 21,037 solar households in the country, with a combined capacity of 75MW. Home solar systems made up more than 80% of total PV capacity (90MW) at the end of last year.
At 90MW total capacity, that works out to around 18 watts of PV per person, compared to approximately 400 watts per person in Australia.
There's not much in the way of large-scale solar energy in the country and nothing that would be considered utility scale – yet. The largest operating PV system in New Zealand currently is just 412 kW.
However, last month we reported a megawatt-scale floating PV system is to be constructed atop a wastewater treatment pond in Auckland's North Shore. Also in the pipeline (so to speak) is 26MW project for Refining NZ on land adjacent to its Marsden Point oil refinery.
Energy in New Zealand 2019 can be downloaded here.