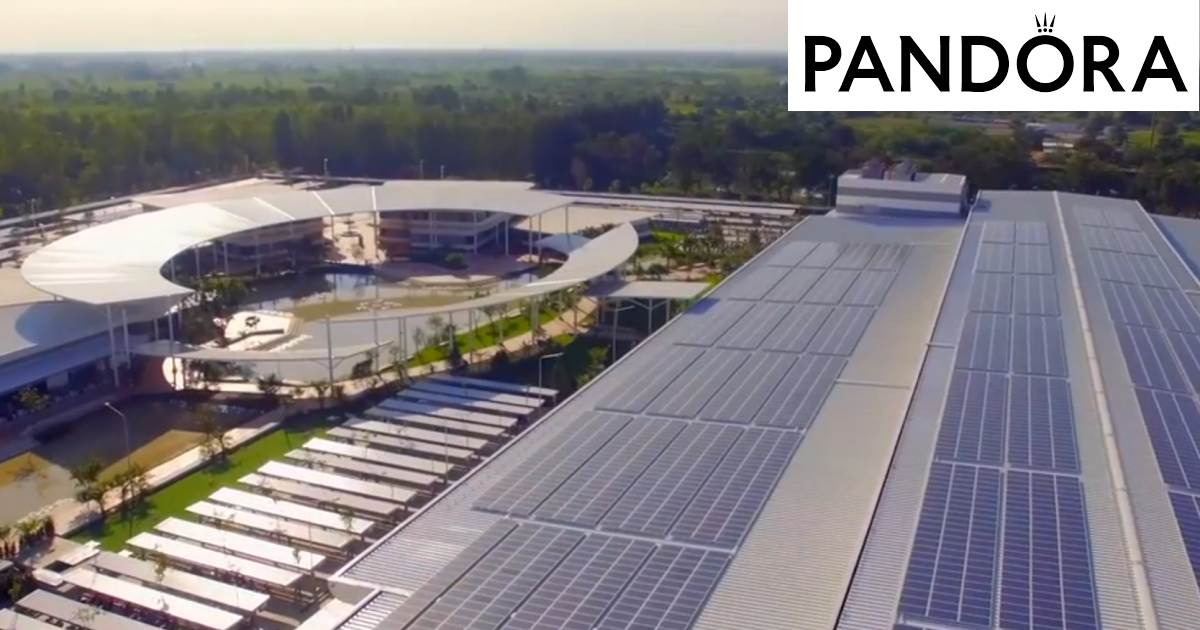 Jewellery manufacturer Pandora says it will make more use of solar power to help reach its new renewable energy and emissions reduction goals.
Founded as family-run jewellery shop in Copenhagen, Denmark in the 1980's, Pandora's products are now sold in more than 100 countries on six continents – including Australia.
While still headquartered in Denmark, manufacturing – or crafting as the company prefers to call it – is carried out in two facilities in Thailand. Around 44% of Pandora's 26,000-strong workforce is located in the country.
Pandora announced last week it had joined the Science Based Targets initiative, which is a collaboration between CDP (previously known as Carbon Disclosure Project), World Resources Institute (WRI), the World Wide Fund for Nature (WWF), and the United Nations Global Compact (UNGC). One of the functions of the initiative is to independently assess and approve corporate emission reduction targets and plans. Pandora says it will publish a Science Based Targets verified plan to reduce emissions across its value chain by the end of next year.
Pandora has also committed to using 100% renewable energy at its crafting facilities starting this year, and to achieve carbon neutrality for its own operations by 2025 – including its crafting facilities, owned and operated stores, distribution sites and offices.
"Addressing climate change is one of the greatest challenges facing the world today, and as a large global company we have an obligation to contribute to the necessary solution," said Pandora CEO Alexander Lacik.
Pandora And Solar Power
The crafting facilities are where most of Pandora's energy consumption occurs. According to the firm's 2018/19 Sustainability Report, electricity use at the two sites jumped from 29,472 MWh in 2015 to 35,907 MWh in 2016, to 45,689 MWh in 2017 and 59,021 MWh in 2018.
The average Australian household uses around 16kWh a day – approximately 5.84 megawatt-hours a year; so Pandora's crafting facility related electricity consumption in 2018 was equivalent to that of around 10,100 Australian households.
Pandora says it will source renewables-based electricity from verified solar farm operators in Thailand through renewable energy certificates, and down the track will increase its own self-generation of solar energy.
The company says its current self-generation of solar power provides the equivalent of around 3% of the two facilities' electricity requirements. I couldn't find any details on its current systems aside from a mention of 8,500 m² of solar panels on a facility in Northern Thailand (pictured above) that Pandora says generates up to 1,400 megawatt-hours of electricity a year – which would work out to 2.4% of 2018's crafting facility electricity consumption.
The firm says it will also take up solar power purchase agreements and introduce a policy for purchasing green power for its stores.
Aside from the emissions reduction, there could be other benefits for Pandora by switching to renewables. In Australia and elsewhere, many businesses are discovering harnessing commercial solar provides a positive impact to their bottom lines by substantially reducing energy costs.