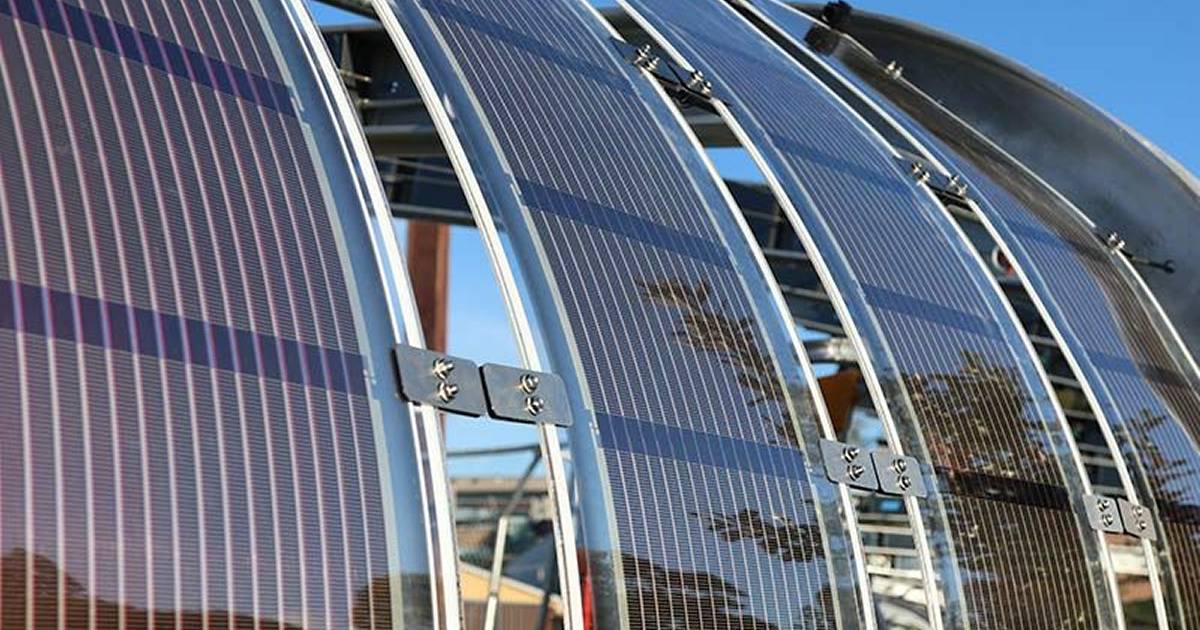 A public display of printed solar panels at Lane Cove in Sydney will help bring the technology closer to commercialisation.
Printed solar cell technology has promised cheap, portable, flexible, versatile, recyclable and lightweight PV products involving the use of "clever" inks and conventional printers. The University of Newcastle is at the forefront of efforts to develop and commercialise the technology, and in 2018 was among the first to unveil a commercial-scale pilot of printed solar.
In April this year we mentioned Dubai headquartered Ecolog International had inked an agreement with the University of Newcastle concerning commercialisation, but details were scant.
The University is now another step towards prime time, with a demonstration of its tech powering an interactive public lighting in display Lane Cove Council's new community precinct 'The Canopy';  stage 1 of which opened in June.
"Globally, there's been so few of these installations, we know very little about how they perform in a public setting," said creator of the organic printed solar material, Professor Paul Dastoor. "This installation is the next critical step in accelerating the development and commercialisation of this technology. It presents a new scenario for us to test performance and durability against a range of new challenges".
The "solar arbour" display has the printed solar panels encased in polycarbonate for protection in this application. Energy generated during the day is stored in a battery to power an interactive light display at night. Sensors detect the movement of visitors, causing the lights to "follow" them as they move through the arbour. Part of the experience includes the projection of a hologram of Professor Dastoor, which unfortunately isn't shown in this promotional video.
The cost of production of the printed solar cells is put at under $10 per square metre and commercial scale equipment will be capable of producing kilometres of material a day. The team's facility at the University's Newcastle Institute for Energy and Resources (NIER) can currently manufacture hundreds of metres of material daily.
It's still not clear what the conversion efficiency of the University's printed solar tech is these days, but the ABC noted a couple of years ago at that point it was one fifth as efficient as silicon-based panels – and the printed solar panels only had an operational lifespan of a few years at that stage.
Professor Dastoor notes 99 per cent of the printed solar panels consist of PET and his team is currently investigating recycling processes in the hope the outer PET layers can be separated and reused to make new panels.