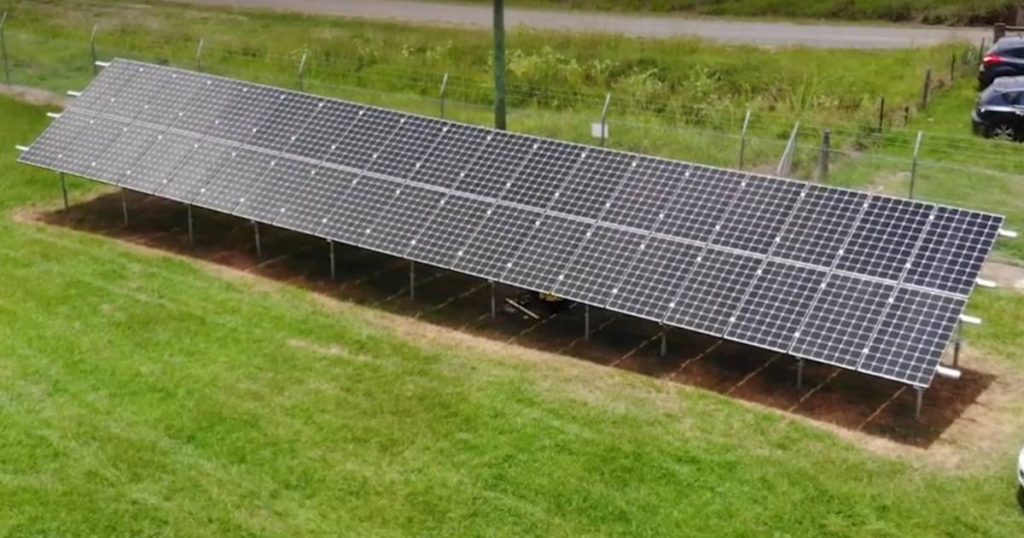 Queensland's Unitywater has installed solar panels at its Kenilworth sewage treatment plant and added another interesting green feature.
The plant is situated near the small town of Kenilworth in the Mary Valley area of the Sunshine Coast.
As far as commercial solar power systems go, the Kenilworth installation isn't a big 'un. While capacity wasn't provided, there are 38 solar panels installed and assuming a capacity of 300 watts per panel, that would work out to 11.4kW. As Kenilworth is small facility the system will have a big impact.
"Kenilworth is our first STP to be energy neutral and it's exciting that we can offset the energy needed to run the plant, with the solar panels," said Unitywater Executive Manager Sustainable Infrastructure Solutions Amanda Creevey.
Unitywater owns 17 sewage treatment plants (STPs) across the Moreton Bay, Sunshine Coast and Noosa regions. It has a big service area, supplying more than 777,000 people across 5,223 square kilometres with sewage and water services. Electricity is a significant expense costing the utility millions of dollars a year and with most of its electricity consumption occurring during the day, these facilities are a good fit for solar power.
Wetlands – Nature's Kidneys
In addition to solar energy, a "floating wetland" using specially engineered rafts has been installed at the Kenilworth site. Plant roots suck up nutrients and sediments from treated wastewater, improving water quality before it is used to irrigate a forest that was specifically planted for the purpose.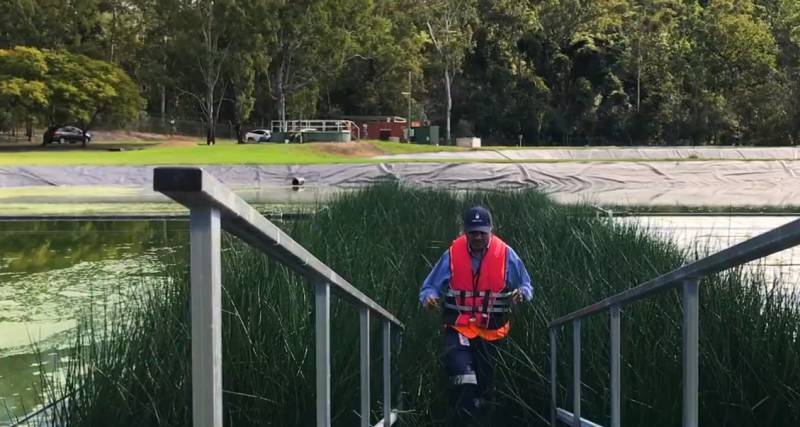 "It's a green engineering solution, and so far we have been able to achieve a decrease in total nitrogen by 55%, a decrease in suspended solids by 65 to 70%, and also lowering the pH by half a unit," said Treatment Services Planning Engineer Ramraj Kulkarni.
The Kenilworth PV project isn't the first solar power system for Unitywater. Back in 2015, the utility installed a 95kW array at its Northern Service Centre at Maroochydore, which Unitywater said was one of the largest rooftop systems on the Sunshine Coast at the time. That project was expected to generate the equivalent of 74% of the facility's energy needs and save on average $40,000 a year.
Sewage treatment plants aren't just a good match for solar due to electricity consumption profile – utilities often also have plenty of land or buildings on which to install solar panels. Another utility to jump on the PV bandwagon recently is Victoria's North East Water, which is to build a 3MW solar farm featuring around 10,000 panels for its Wodonga STP.