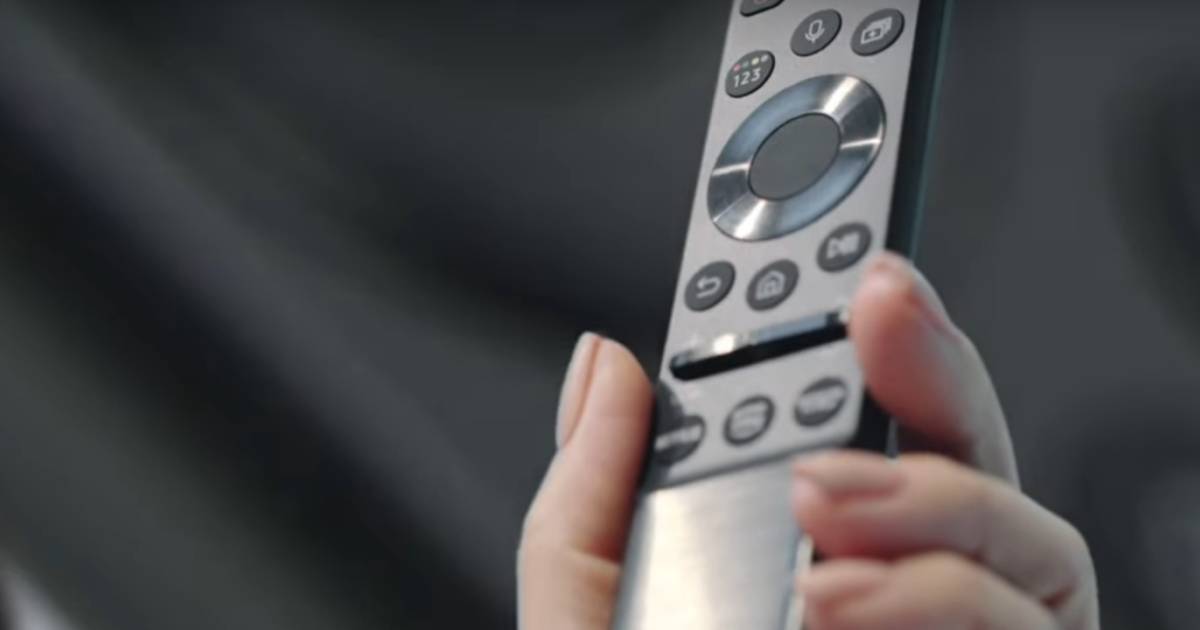 Samsung Electronics has unveiled its 2021 range of Neo QLED, MICRO LED and Lifestyle TVs – all of which will have what the company says is "game-changing" remote control technology.
I know nothing about TVs aside from switching them on and then struggling to navigate to the function I want to use via menus that seem to get increasingly more complex with each new model. I was quite happy with my small bargain-basement TV, but I was told that was no longer socially acceptable and then thrust in front of a screen so big it was brought into the store with a forklift and required its own power station.
And on that note, Samsung announced its 2021 range heralds the start of its "Going Green" journey for its TV business.
Samsung says it will be endeavouring to decrease its overall carbon footprint in TV manufacturing and to lower energy consumption of its products, plus use more recycled materials across its entire TV line.
Addressing Battery Waste Using Solar Cells
This focus also extends to remote controls for Samsung TVs. Starting this year, the company's televisions will come with a remote control incorporating an internal battery and solar cell.
"This will help prevent waste from a projected 99 million AAA batteries over seven years," claims the company1.
I don't doubt it. My (now more modern and somewhat larger) Samsung TV's remote inexplicably drains batteries at a rapid clip. The remote for the comparatively tiny old Dick Smith TV still being used for another purpose hasn't had a battery change in years.
Samsung's boffins have obviously done a lot of work on the energy efficiency of its TV remote controls; or perhaps I just have a dodgy one.
A few media outlets reporting on the new remote solar cell feature indicate it is on the front, but it's on the back.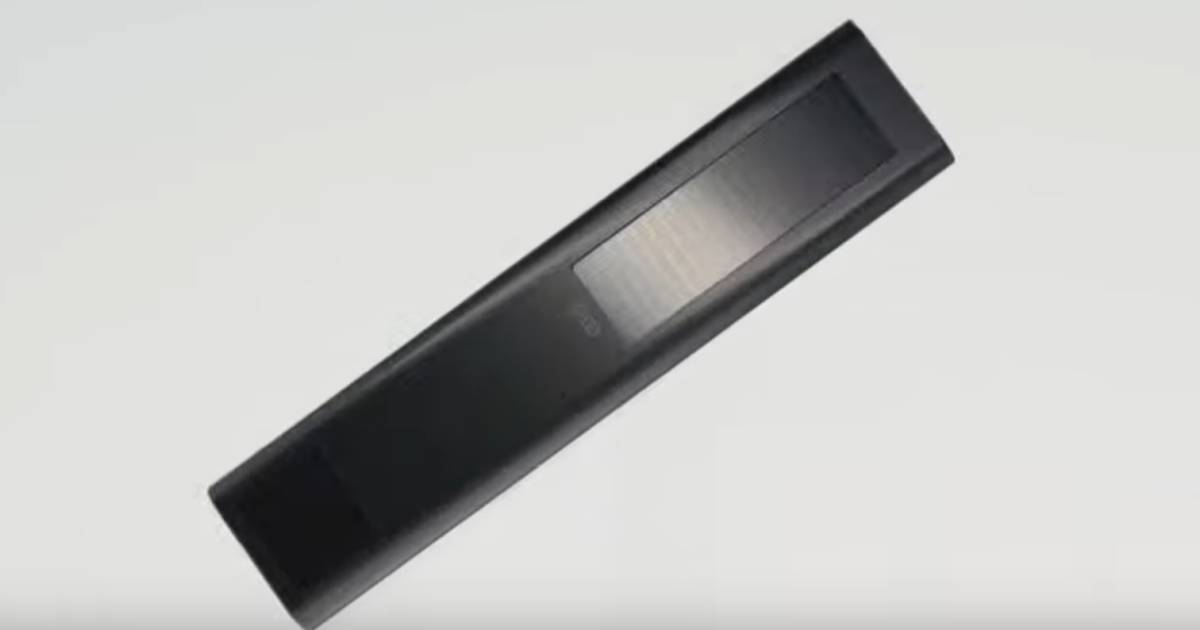 The remote's internal battery can be charged by the solar cell using direct sunlight, although sticking a black lump of plastic containing electronics directly in the summer sun for an extended period mightn't be particularly good for it.
It can also be charged using indoor light and the remote control has a USB charging port. It will be interesting to see how effective the solar cell is under real-world conditions using only ambient light. Remembering to expose the back to light may take a little getting used to. Apparently the internal battery is good for up to 2 years use before it will need a full recharge, assuming the remote is exposed to sufficient light.
It's not clear how long the remote's battery will last if the control's back has little exposure to light, but given the USB port charging feature, incorporating a solar cell is perhaps overkill.
In terms of Samsung's increased attention to using more recycled materials, the remote is partially composed of "upcycled" plastic bottle waste – it incorporates 24% recycled content.
Speaking of recycling and TVs, Australia has had a scheme in place since 2011 – the National Television and Computer Recycling Scheme (NTCRS). The Scheme provides Australian households and small businesses free access to collection and recycling services that are funded by the industry.
The TV recycling process recovers valuable metals along with other bits and is meant to prevent potentially dangerous materials such as heavy metals winding up in the environment. You can find out more at Recycling Near You.
Footnotes
The seven-year timeframe used is what Samsung says is the average life of a TV. ↩