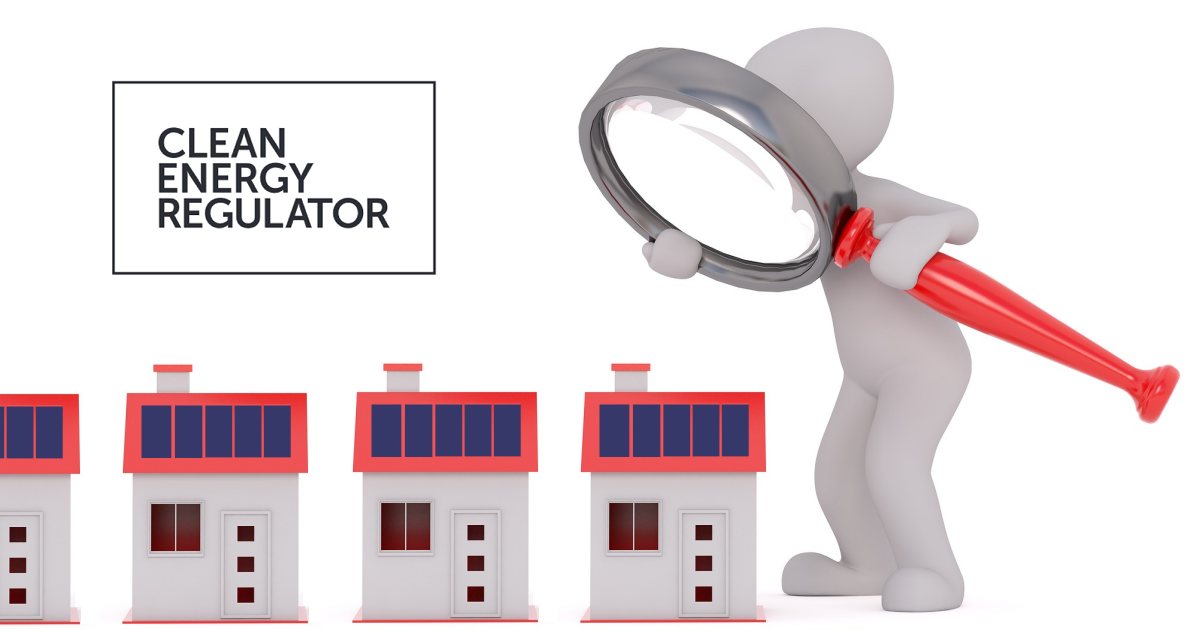 New laws governing rooftop solar will help level the playing field and provide Australians buying solar power systems better protections.
In August 2020, Federal Minister for Energy and Emissions Reduction Angus Taylor requested a review of Australia's rooftop solar sector that would delve into accreditation, quality, sales and financing issues. The review, carried out by the Clean Energy Regulator, made a bunch of recommendations designed to weed out unscrupulous operators.
After further consultation and tweaking, the Clean Energy Regulator announced on Monday the Renewable Energy (Electricity) Amendment (Small-scale Renewable Energy Scheme and Other Measures) Regulations 2021 are now law.
However, the new regulations aren't coming into play straight away. They will be phased in throughout next year, with the first batch commencing on 1 April 2022. These include:
A requirement for system designers and installers to submit more detailed written statements of compliance to the Clean Energy Regulator (CER).
Solar retailers will need to submit a statement confirming compliance with CER requirements.
The CER will have the power to kick out dodgy retailers from the Small-scale Renewable Energy Scheme (SRES1 in situations where false statements have been provided. This will be on a three-strikes basis and these parties, who will be banned from the SRES for up to 3 years, will be named on the Regulator's web site.
Solar panel and inverter serial numbers will need to be provided to the CER or nominated person.
Solar Retailer Requirements
One of the ongoing challenges in the Australian solar energy industry are shonky sales practices by some; including high-pressure tactics, over-promising and under-delivering.
Among the new requirements to kick in from April 1, solar retailers will be required to submit a statement to the Regulator for each installation indicating the system will perform in accordance with the contract (or the quote accepted); except to the extent performance is prevented by circumstances outside the solar retailer's control.
The retailer will also be required to confirm written information has been provided to the system owner on feed in tariffs and export limits for the system, and one or more of the following:
the expected payback period
the expected energy savings
the expected cost savings
The Clean Energy Council says it will provide further details and guidance early next year as it works with the CER to implement the changes. The Regulator notes it will conduct webinars and provide resources in the new year to prepare industry.
The updated regulations can be found here. The section specific to April 1 is Schedule 1.
While the new regulations should go a long way towards enhancing the integrity of Australia's rooftop solar sector, it will remain good idea to know how to choose a good solar installer and how to avoid the cowboys when buying solar. Also, check out the SolarQuotes Good Installer Guarantee – SQ can offer this as founder Finn puts installers through the wringer (so you don't have to).