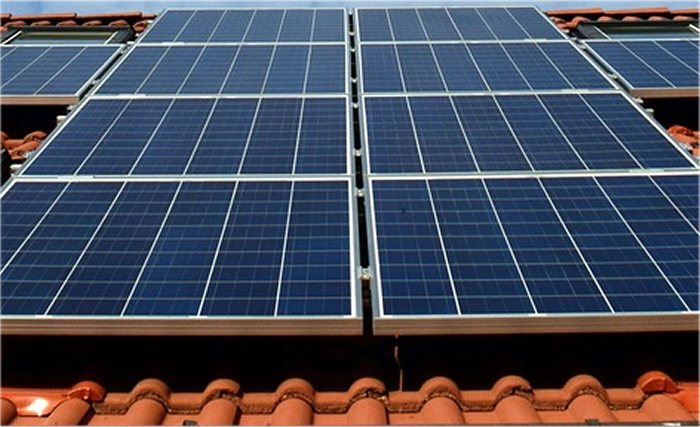 Australian commercial rooftops are reportedly increasingly being built without the strength to bear solar panels – is this happening with new houses too?
According to a recent article on the Financial Review (paywall unfortunately), as much as 70 per cent of industrial roofs are being built "slender" (to the minimum specification). To strengthen a commercial roof in order to enable solar panels to be installed can be anything from very costly to totally non-viable.
It's a situation of developers missing an opportunity, as industrial rooftops are prime real estate for electricity generation given the decreasing cost of commercial solar power and the desire of businesses to rein in their energy costs. The ability of a commercial roof to support solar panels is an issue that SQ blogger Ronald touched on in his post, Hints, Tips And Tricks For Commercial Solar.
"Slender Roof" Houses?
This cost-cutting may not just be confined to commercial rooftops.
When I recently built with a largish South Australian builder, I was surprised to discover that the roof of the 3-bedroom house design I chose from their range would not support a 5kW solar system – which isn't a huge system these days. This had never been a problem in several of the older homes I had previously lived in, which didn't require any sort of roof structure modifications.
Modifications for the new home had to be included as a build contract variation, which was noted as:
"Upgrade roof trusses (including calculation and design) to accommodate future roof solar panels supplied and installed by Owner after handover".
The cost for this variation was $300.
Caveat Emptor
As to how common this little upsell is (or whether I was just duped), I'm not sure, but Australians preparing to build and intending to add a solar power system should flag their desire to install solar panels when the plans are being drawn up in case it's not raised by whoever they are working with.
If in the market for an existing home, it's also worth checking if the roof can handle a 5kW (or whatever size) system as it's not safe to just assume this even if there's plenty of roof space.
Being proactive in both scenarios could save some nasty and perhaps far more expensive surprises down the track – or prevent home owners from installing the system they want altogether.
It seems a little odd in this day and age when energy efficiency is such an important issue that developers/builders can still get away with roofs on houses with good access to solar resources unable to support what is rapidly becoming an average sized solar power system; especially given these homes are going to be around for a very long time.
Maybe that will change after NCC 2019 is finalised, but it's not looking likely at this stage.