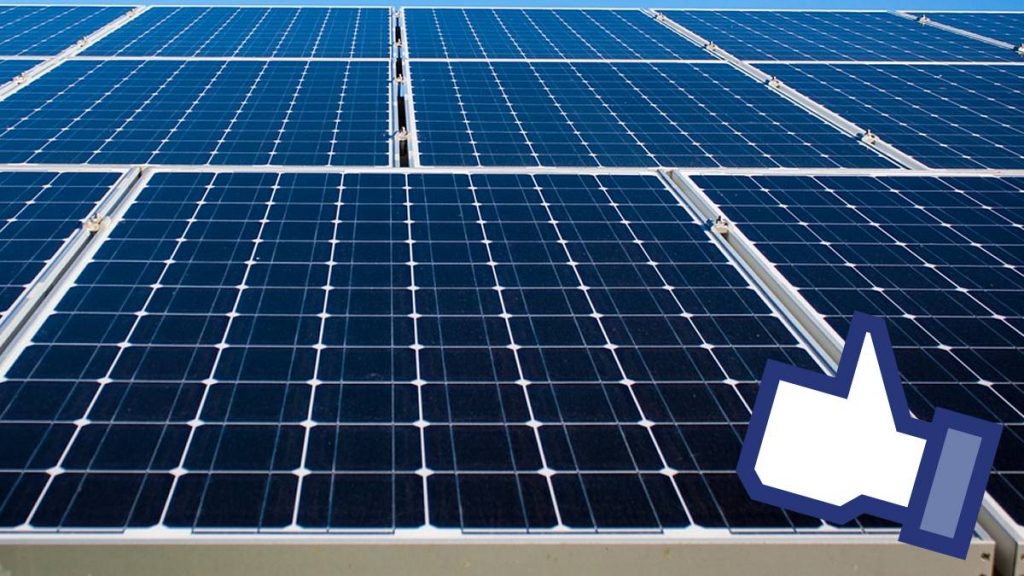 A Facebook data center landlord in the USA says it has signed a solar power purchase agreement on behalf of the social network giant.
Digital Realty announced last week it had inked a PPA that secures approximately 80 megawatts of solar energy capacity for Facebook. The electricity will be generated by a facility in North Carolina developed by SunEnergy1.
"We were able to take Facebook's quality standards and timeline into consideration and deliver this solution in a competitive marketplace and at a competitive price," said Digital Realty CEO A. William Stein. "We are very pleased to be part of the solution enabling Facebook to achieve its renewable energy goals."
This deal isn't the first renewables PPA Digital Realty has been involved in. The company states it has contracted for approximately 745,000 megawatt-hours of renewable energy based electricity generation annually through various long-term power purchase agreements so far – enough to meet the energy needs of the equivalent of 60,000 U.S. households.
"We are thrilled Digital Realty has entered into this agreement and hope this will serve as a model for other colocation customers seeking to support their operations with high-quality, renewable energy projects," said Facebook's Director of Global Energy and Site Selection, Bobby Hollis.
Facebook's Growing Electricity Consumption
Back in 2013, Facebook's operations consumed less than a million megawatt hours (820 gigawatt hours). In 2017, this had grown to 2.46 million megawatt hours (2,460 gigawatt hours) according to the company. However, it says that in 2017, 51% of its electricity consumption was sourced from renewables. The company indicates that over the same period, electricity sourced from coal power dropped from 34% to 18%.
Facebook had previously committed to 50% renewables by 2018. In August last year it upped its commitment to slashing its greenhouse gas emissions by 75% and attaining 100% renewable energy for its global operations by 2020. Up to August, the company had signed contracts for more than 3 gigawatts of new solar and wind energy, with 2.5GW of that total occurring in the 12 months previous.
Among the new solar projects, Facebook announced in July 2018 437 megawatts of new solar energy capacity would be supporting its massive facility in Prineville, Oregon.
Businesses large and small are discovering solar energy isn't just good for public relations and the planet, but also for their bottom line. Another giant of the online world to recently put its hand up for more solar power was Google, which announced new PPA deals in Taiwan and in the USA covering 423MW of PV capacity.