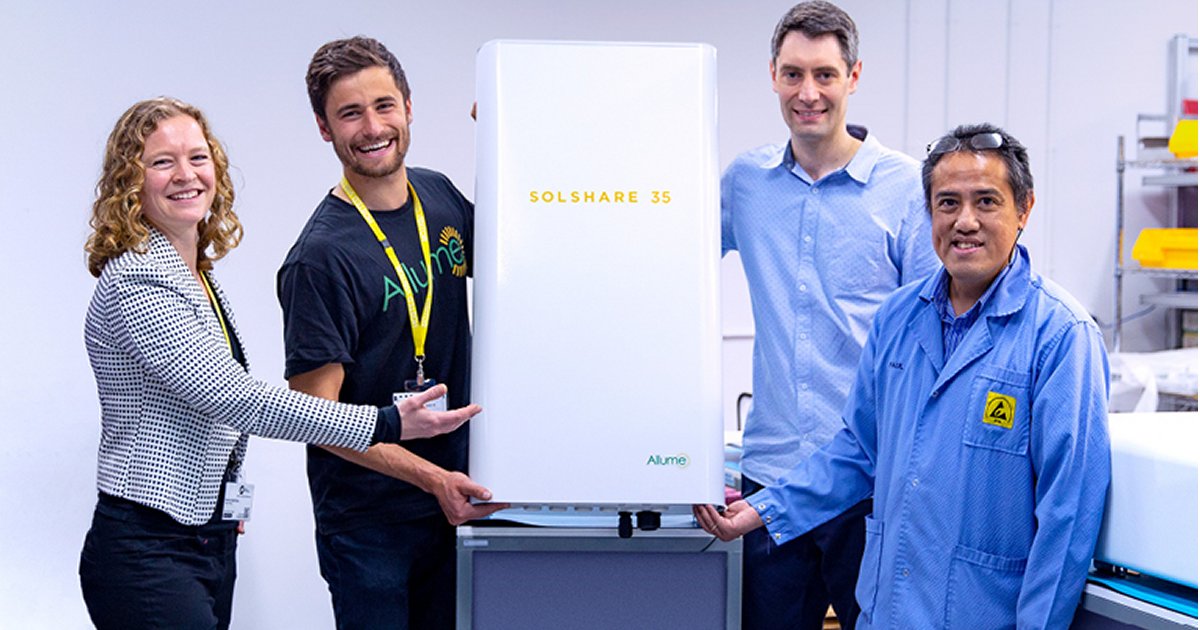 A Melbourne company providing solar power access to Australians previously missing out was among the winners of this year's Victorian Premier's Sustainability Awards.
Now in its 19th year, the Awards recognise Victorians leading the transition to a more sustainable economy. The winners of this year's Awards included Allume Energy, which is focused on making solar power accessible to some of the many Australians the solar energy revolution has bypassed – specifically, apartment residents.
The potential market is significant, with more than 2 million Australians living in low-rise apartment buildings.
Solar Tech Magic – SolShare
SolShare is the world's first behind-the-meter solar sharing system. It enables the output of a single rooftop solar system to be optimally shared between separately metered apartments or units – and residents can stick with their current electricity retailer.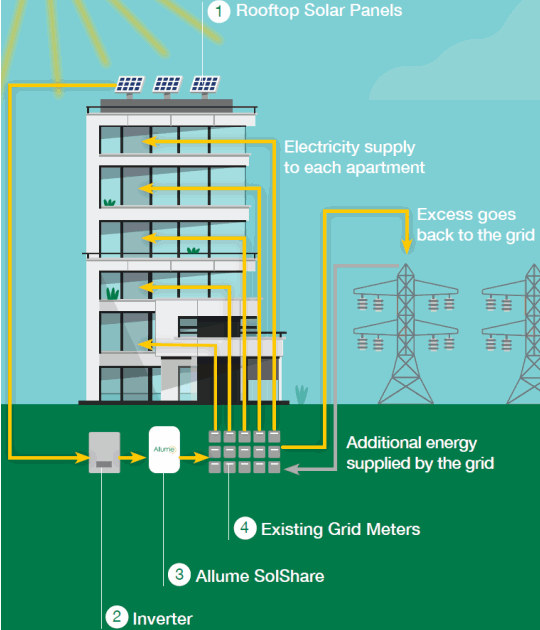 Even if a neighbour is an energy hog, SolShare ensures connected units benefit from same amount of solar energy. It monitors the demand of each connection, and every 200 milliseconds determines optimal delivery to maximise on-site solar electricity consumption.
"Being able to tailor the solar delivery 5 times a second results in up to 55% more solar being consumed on site when compared to if each apartment had their own individual solar system," says Allume Energy.
A single SolShare unit can service up to 15 separately metered apartments or units, and can also be coupled with battery storage. You can learn more and find SolarShare technical specifications here.
Officially launched last year and manufactured locally in Melbourne, SolShare is already in use by more than a thousand apartments in Australia. As for pricing, Allume Energy says a complete SolShare system works out to cost from $2,000 per apartment.
Back in September, SolarQuotes caught up with Cameron Knox from Allume Energy, who provided a brief overview of the company1.
Since that time, Allume Energy has continued to make inroads in Australia and overseas. As well as being approved for use in Australia, SolShare has also been granted approvals in the UK and USA. Last week the company announced it has been selected for the Clean Fight Program in the USA, providing an opportunity to extend shared access to solar energy to multifamily buildings across New York.
In addition to this year's Premier's Award for Industry Leader in the Clean, Affordable and Secure Energy category, Allume Energy was crowned winner of the Demand Side Innovation Award at this year's Start Up Energy Transition (SET) Festival in Berlin in October2, and scored the Clean Energy Council's Innovation Award last year.
In July this year, Allume successfully closed an AUD $6 million fund-raising round, which will help support its international activities and expand its Australian operations.
Congratulations to the Allume Energy team on all its success to date!