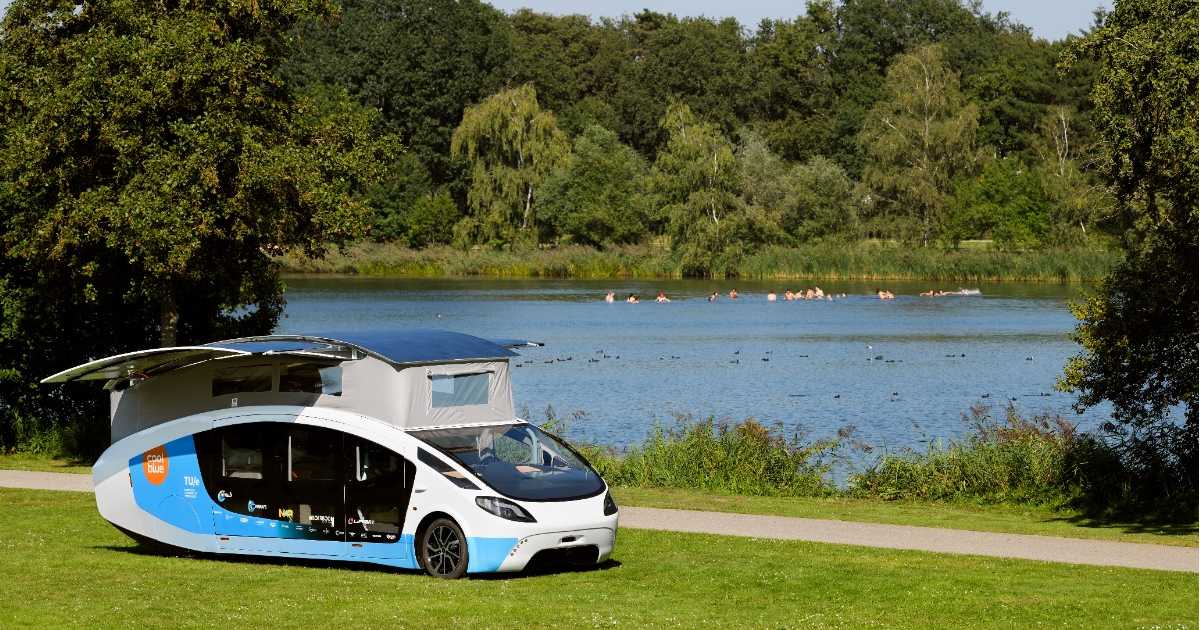 The Netherlands' Eindhoven University of Technology's Solar Team Eindhoven has the taken the wraps off its latest solar powered electric vehicle.
The team knows a bit about building super-efficient solar cars through their experience and success associated with the Bridgestone World Solar Challenge, which is held in Australia. In 20191, the team claimed a fourth consecutive Cruiser Cup in its fourth-generation solar electric car, Stella Era.
The Cruiser Class was established in 2013 to encourage the development of more practical solar powered cars. To win the Cruiser Cup, solar cars must complete the journey from Darwin to Adelaide (3 x 1,200 km stages without recharging) within specified timeframes and using as little energy as possible. Additionally, all are judged on the practicality and market potential of each car.
Introducing Stella Vita
The Stella concept has continued to evolve with the team's newest vehicle, Stella Vita. It's much more than just a way of getting from A to B – it's an RV of sorts.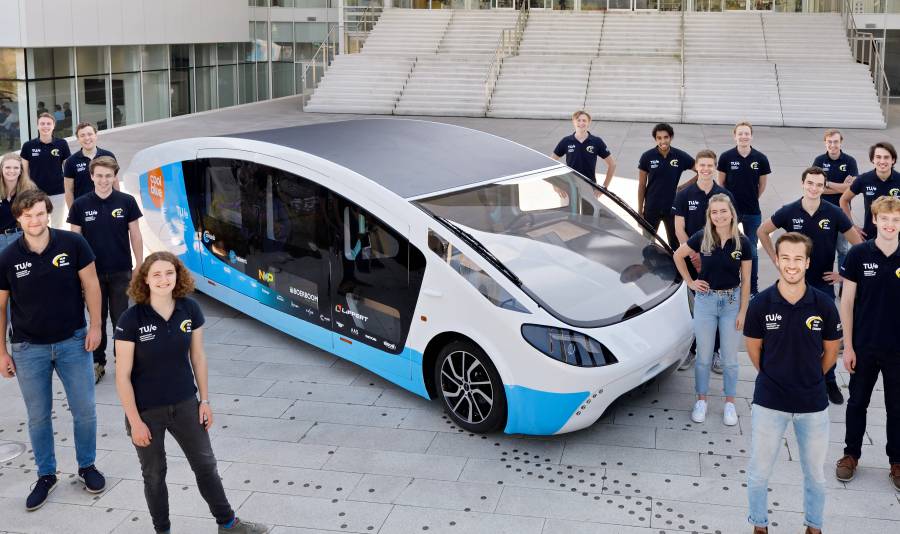 There's not a huge amount of information on specifications available yet, but here's what I was able to glean.
When stationary, the roof can be lifted to enable occupants to stand upright inside. In this position the roof can also expand, doubling the solar panel surface area to 17.5 square metres – powering the appliances inside, providing an extra boost for charging the 60-kWh Li-ion battery bank and providing some extra shade as a bonus.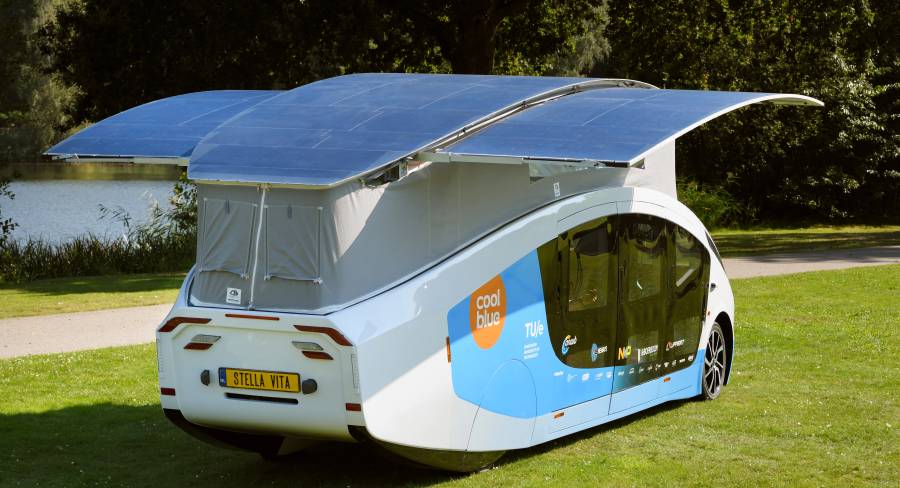 According to Solar Team Eindhoven, Stella Vita can travel up to 730 kilometres in ideal conditions. Given its lightweight and other design elements, a fully charged battery can provide up to 600 kilometres of range without any solar power input – so the vehicle is not limited to short drives during the night. It's assumed there's also the option of using a charge station along the way if required.
While the team refers to it as a Self-sustaining "House On Wheels" (SHOW), it's a little more modest than that. Inside Stella Vita is a kitchenette, a table, bench seating incorporating storage, various cabinets and shelves along with an area for sleeping. There's mention of a shower (where that is I have no idea – could be external), but no reference to a toilet. Even if you could somehow fit one in, you may not want a toilet in what is a pretty small space.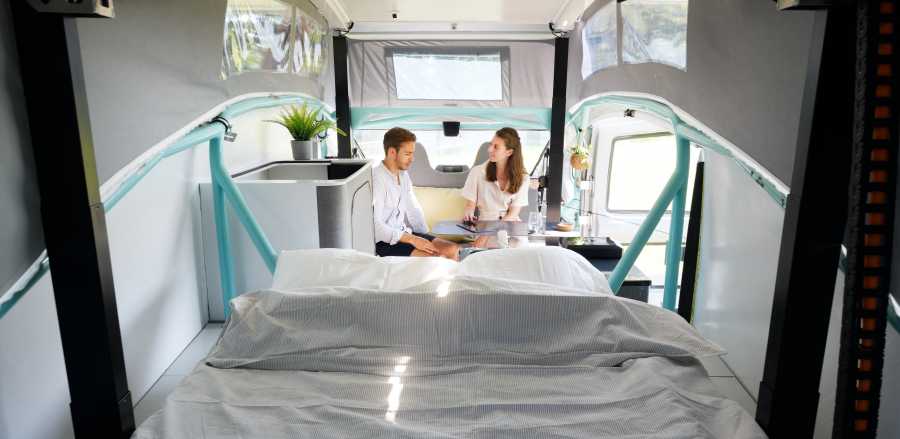 With a top speed of 120 kmh, Stella Vita is road-legal and will next month embark on a journey from Eindhoven to the southernmost tip of Spain – a 3,000 kilometre trip that the team aims to be powered purely by solar energy. There doesn't look to be much in the way of clearance on the vehicle, so here's hoping for good roads free of debris.
Stella's Commercial Cousin
What will be the commercial version of the Stella family of vehicles currently being developed is Lightyear One (a sedan, not an RV). In June this year, the Lightyear One team reported driving 710 kilometres on a single battery charge (60 kWh battery) at a speed of 85 km/hr. The first Lightyear One solar electric vehicles are to go into production in the first half of next year.
While on the topic of solar powered cars, Sono Motors announced early this month there have been more than 14,000 pre-orders for its Sion solar assisted electric vehicle.  Commercial production is expected to kick off in the first half of 2023. The company says the 248 solar cells  integrated into the body of the Sion can add 112 km of driving range to the car's battery each week, on average, with caveats.
Footnotes
The Bridgestone World Solar Challenge is held every two years, but unfortunately the event won't take place this year due to the impacts of COVID. It's next scheduled to take place in 2023. ↩