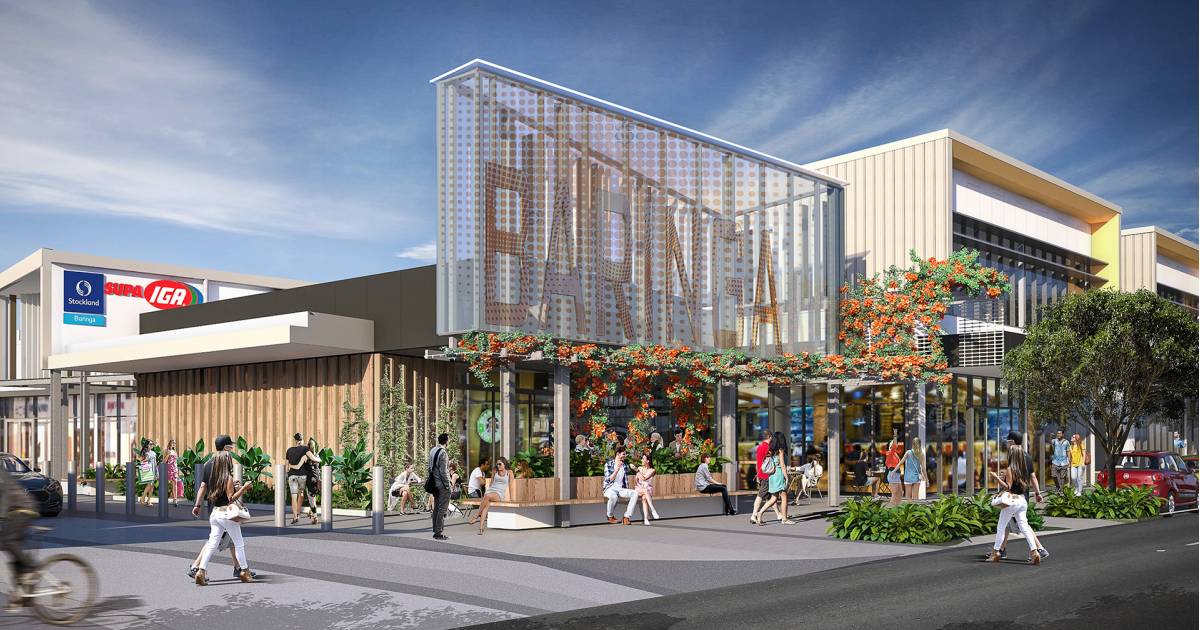 Property developer Stockland is officially opening a shopping centre in a new Sunshine Coast suburb this weekend, a facility that will feature solar power.
Stockland Baringa is located in within Baringa, which the first suburb of Stockland Aura – a major development situated next door to the suburb of Caloundra West in Queensland's Sunshine Coast region. Stockland Baringa will incorporate a full-line IGA, 13 specialty retailers, commercial floorspace, a tavern, more than 300 car spaces and other facilities.
Stockland Baringa has registered for a Green Star Design and As Built rating, and is targeting a 5-star certified rating. Among its green credentials, the centre features rainwater harvesting, energy efficient lighting, a 380kW solar power system1, high efficiency air conditioning, building management/energy monitoring systems and solar reflective roofing.
According to Stockland, Aura is the largest masterplanned community in single ownership. The highest rated Green Star greenfield community in Australia, Aura is comprised of 20,000 lots and is surrounded by more than 700 hectares of conservation areas.
The official opening of Stockland Baringa will occur on Saturday, August 31 – further details of the celebrations and events on the day can be found here.
16.4MW+ Of Installed Solar Energy Capacity
Back in 2017, Stockland embarked on a $23.5 million program to install 39,000 more solar panels on major shopping centres in Queensland, Victoria and New South Wales – this rollout didn't include the Baringa project.
According to Stockland's most recent sustainability report, during the 2018/19 financial year the company had installed 12.1MW of solar PV capacity across 10 of its shopping centres and two logistics centres. Its largest installation to date is a 1.8MW project in Cairns.
As at June 30 this year, Stockland's total operational solar PV capacity was 16.4MW.
Solar + Shopping Centres = Big Energy Cost Savings
Solar installations on shopping centres across Australia have become increasingly common as developers/owners seek to not only slash emissions associated with operations, but also save on electricity costs.
Another major retail developer to get into solar PV in a big way is Vicinity Centres. Vicinity's $73 million solar investment program is approaching completion, involving  installations at 22 shopping centres across six states with a collective capacity of 31.8MW. Last month Vicinity announced a net zero carbon target for its 34 shopping centres across Australia; so no doubt more solar power is on its way.
Simple payback on commercial solar can be as little as 3-5 years.
Footnotes
I'm not clear on whether the system has been installed as yet ↩