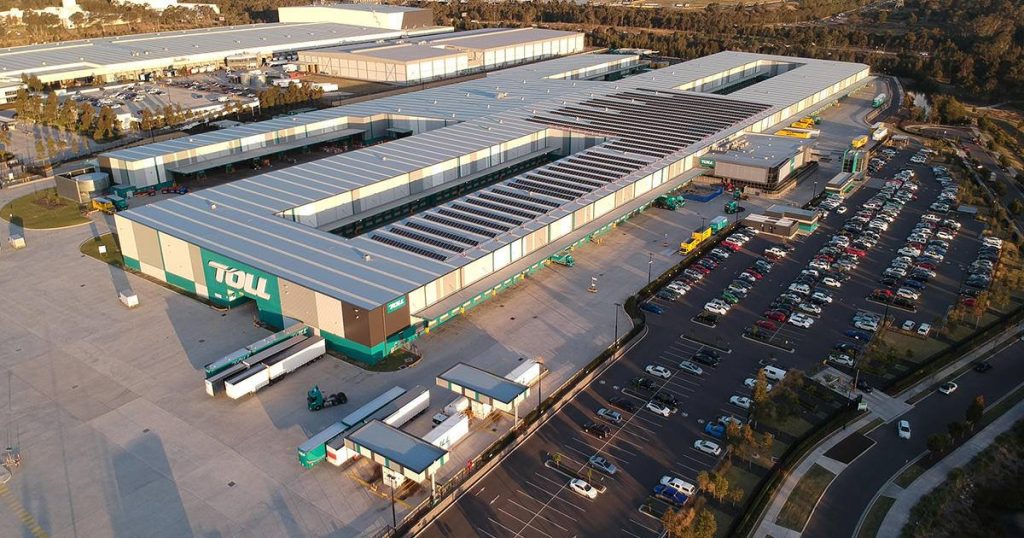 Transport and logistics giant Toll Group has announced completion of a large rooftop solar array atop the Toll Express Parcels Bungarribee depot in northwest Sydney.
The 400-kilowatt system consists of 1,485 solar panels and was installed by NuGreen Solutions.
"This is a great example of Toll's proactive approach to managing carbon emissions, which has flow on effects to our customers," said Toll Global Express President Bruce Wilson.
Opened in 2014, Bungarribee is among the largest express freight depots in Australia, covering 80,000 square metres. Even with the 400kW system in place, there's still plenty of space left on the rooftop for additional PV capacity. There also appears to be other opportunities for significant commercial rooftop solar installations at Bungarribee Industrial Estate. Here's a Google Earth shot from May 2016 (Toll facility pre-solar power in the lower left of the image).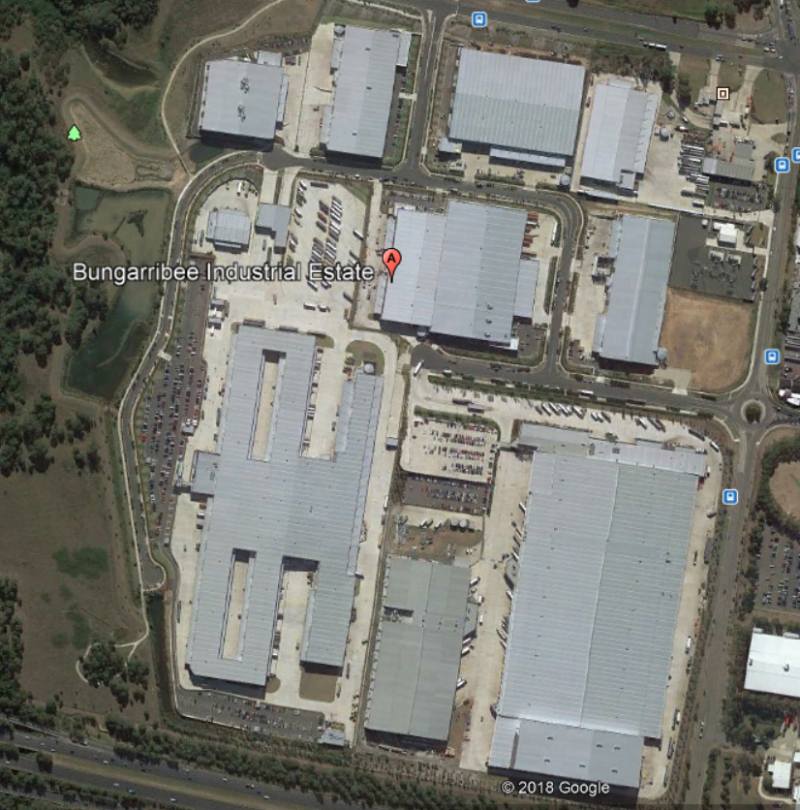 Commercial solar is really starting to take off in Australia, turning facilities like Toll's into clean power stations that not only avoid carbon emissions but also have a positive impact on the bottom line of companies that have PV installed.
Bungarribee isn't Toll Group's first solar installation – arrays are also installed on its facilities in Darwin and Mt Isa. The company's other claim to PV fame was its role in providing storage and freight services required for the construction of Royalla Solar Farm in the ACT.
Aside from solar power, Toll says it is trialing a range of energy options for its road, sea, air and facility based operations; including biodiesel, ethanol, hydrogen and EVs.
Solar has been making increasing inroads in the freight and logistics game in Australia. For example, a 831kW project was completed for Tasmania's SRT Logistics in July last year. Australia Post's 2.1MW system at its parcel sorting facility in Chullora, New South Wales was completed in December 2017.
Beyond buildings and our shores, DHL has integrated solar panels on some of its delivery vehicles in the UK. Here in Australia, DHL has 170kW of capacity at its facility in Eastern Creek, New South Wales among its installations.
Companies across the world aren't just installing commercial solar for green warm and fuzzies; they are doing so as it simply makes good financial sense. A business doesn't have to big be a in order to reap the benefits of installing PV. These days in Australia, if a business (large or small) can afford to pay its electricity bills, it can afford to go solar.