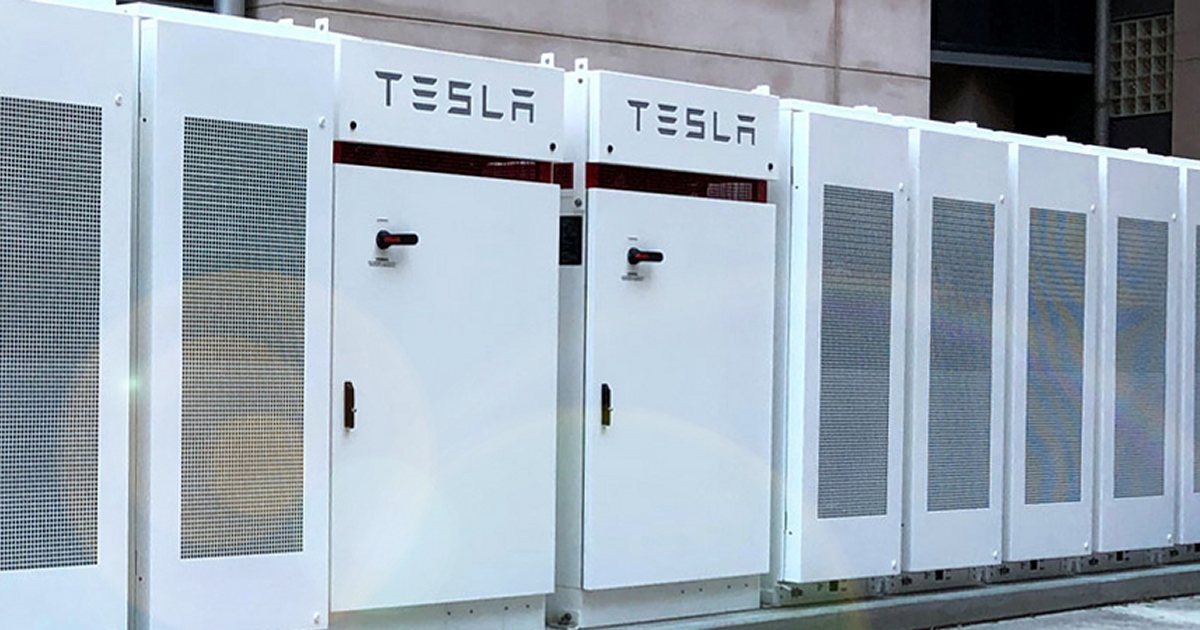 UQ has announced its Tesla Powerpack battery system is now operational and will soon be put to work to generate revenue for the University.
The 1.1MW/2.2 MWh Engineering Precinct Battery was initially commissioned by UQ's Property & Facilities Energy Management team last month. Consisting of ten Tesla Powerpack battery units and two Tesla inverter stations, the energy storage system will complement UQ's Warwick Solar Farm project, which recently won a Green Gown Award.
The Tesla Powerpack installation, which can store energy equivalent to around 163 Powerwall 2 batteries, will play a crucial role in the University's plan to participate in the energy market from the start of next year.
"We can now trade in the wholesale energy market – the goal is to charge when prices are low and renewable energy is abundant, and then discharge when demand and prices are high," said UQ's Energy and Sustainability Manager Andrew Wilson. "To facilitate this we are using a custom control system which was developed by one of our engineering graduates to monitor wholesale energy prices around the clock and automatically control our trading of energy."
Mr. Wilson said along with additional services such as  frequency control, the $2 million battery system could earn an estimated $250,000 a year. The battery will be paid the contingency FCAS (Frequency Control Ancillary Services) price for being on standby to help stabilise the grid when called upon.
Paid For With Solar Energy Savings
The University's energy storage system was paid for from the savings gained from UQ's rooftop solar power arrays. At just its St. Lucia campus the University has 2.3MW of rooftop solar capacity installed across more than 30 buildings. Elsewhere, UQ has rooftop solar at Pinjarra Hills, Heron Island Research Station, Moreton Bay Research Station, Long Pocket and UQ's Pharmacy Australia Centre of Excellence.
Add to that the 3.275MW ground-mount solar farm at UQ's Gatton campus and the University has more than 49,336 solar panels currently in operation, generating almost 9 million kilowatt-hours of clean electricity annually. Throw in Warwick Solar Farm, which should be operational from early next year, and UQ's total will exceed 250,000 solar panels.
UQ says it is on track to be the first university anywhere in the world to offset 100 per cent of electricity consumption using its own renewable energy generation.
The Powerpack system's performance and activity will be able to be viewed here  – but there wasn't any real-time or historical data displaying at the time of publishing.