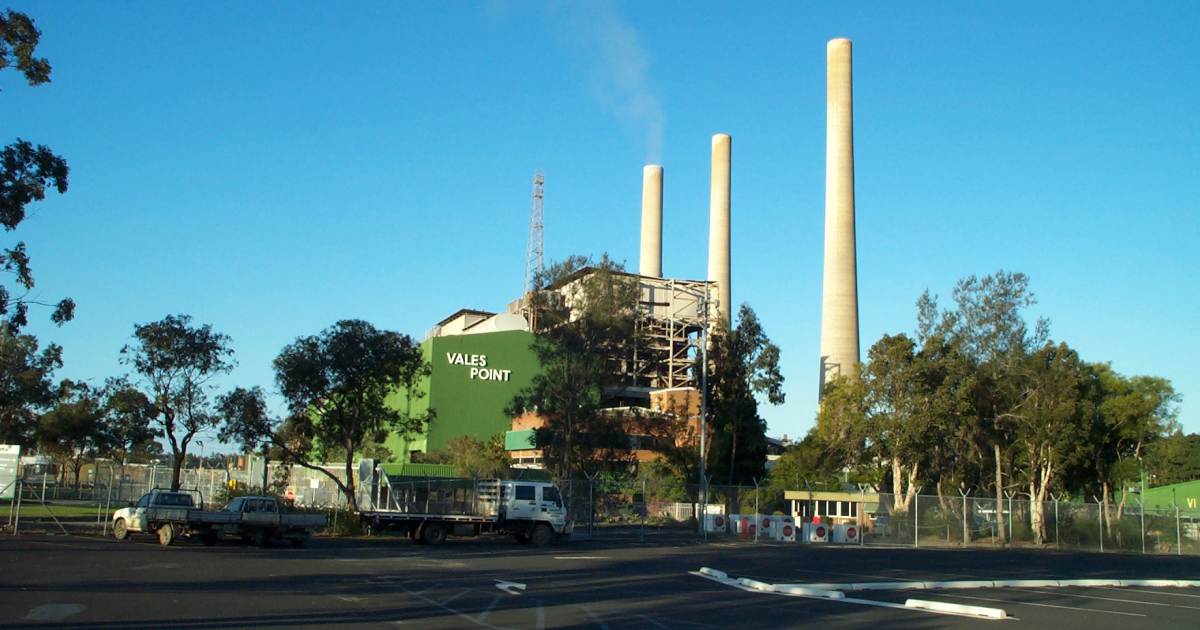 Less than a week after being tapped for a Federal Government grant, a fine has been issued for waste and pollution offences at Vales Point Power Station in New South Wales.
Vales Point Power station is a 42-year-old 1320 MW coal-fired clunker located on the NSW Central Coast at the southern end of Lake Macquarie that is operated by Sunset Power International trading as Delta Electricity. It was purchased from the NSW Government for $1 million in 2015. The chair of Sunset Power International is Trevor St Baker.
Yesterday, the NSW Environment Protection Authority (EPA) announced it had fined the station owners $30,000 for licence breaches at the facility relating to contaminated material, including asbestos, allegedly spread on the site.
Delta has been working on rehabilitating various ponds of the Vales Point Power Station ash dam, using a contractor to bring in what should have been only "excavated natural material" to carry out the works. But in September 2018, Delta advised the EPA material classified as general solid waste had been accepted on the site.
Delta has been slugged with two Penalty Notices for allegedly causing land pollution and unlawfully using the premises as a waste facility.
"The EPA has issued Delta a clean-up notice to remove various surface stockpiles of asbestos waste and we are continuing to liaise with them regarding options for dealing with the remainder of the waste in the long term," said NSW EPA Director Regulatory Operations Adam Gilligan.
Penalty "Far Too Light"
The Nature Conservation Council believes the penalty imposed is far too light for such a serious breach, calling $30,000 "chump change". The organisation also took aim at a provision in the 2020-21 Budget to help prop up Vales Point Power Station. Budget Paper No.2 notes an undisclosed amount of cash for:
"upgrades to Delta Electricity's Vales Point Power Station to reduce emissions, improve reliability and provide additional dispatchable generation in New South Wales."
It's understood the amount involved is up to $8.7 million. Vales Point Power Station is due to close in 2029, so any improvements once in place may not provide much in the way of emissions reduction bang for buck. But it's also feared financial support earmarked in the Budget might see it hanging around for much longer and act as a disincentive for additional investment in renewable energy.
"We call on the NSW Government to block the transfer of the federal grant money to Mr St Baker," said Nature Conservation Council Campaigns Director Dr Brad Smith. "We urge the federal government instead to spend that money cleaning up the state's energy system."
Mr. St Baker has previously flagged extending Vales Point's operation to 2049 and was also pursuing cash under the Morrison Government's controversial Underwriting New Generation Investment (UNGI) program.