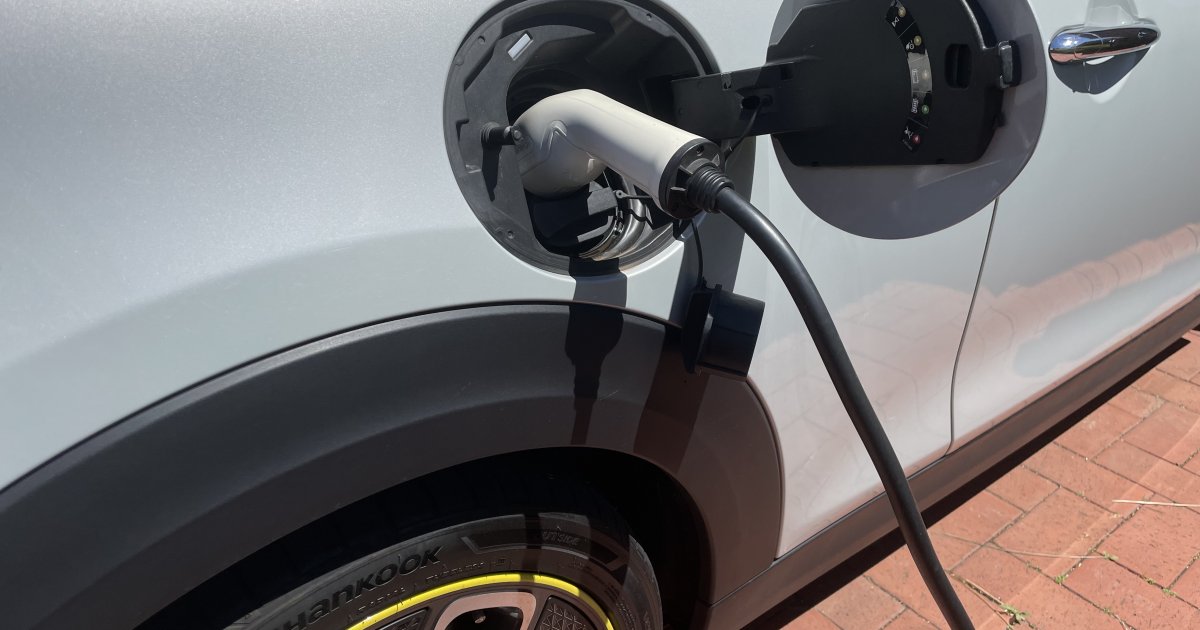 Western Australia's McGowan Government is earmarking close to $60 million to boost uptake of electric cars and other zero emission vehicles, but will lump EV drivers with a tax further along the road.
As part of WA State Budget 2022-23, the $36.5 million Clean Energy Car Fund will provide up to 10,000 rebates of $3,500 to Western Australians to support the purchase of a new electric or hydrogen fuel cell vehicle up to a value of $70,000.
"Our $3,500 rebates are one of the most generous grants on offer in the nation and will see an extra 10,000 electric and hydrogen fuel cell vehicles on our roads," said Premier McGowan. "This will assist WA with reducing greenhouse gas emissions to net zero, while also reducing the pressure of high petrol prices on WA households that utilise the rebate."
The claim about the level of subsidy appears to stack up, although some states also offer additional incentives such as cheaper/free rego. Among other states offering, or about to offer an EV rebate:
Queensland – $3,000 for new vehicles under $58,000 purchase price from July 1, 2022
New South Wales – $3,000 rebate for new vehicles with a dutiable value of less than $68,750
Victoria – $3,000 for new eligible vehicles with a dutiable value under a threshold of $68,740
South Australia – A $3,000 rebate for new electric vehicles with a price cap of $68,750
As for how long the WA EV rebates will last, the McGowan Government estimates it will take until 2025 to use them up.
How To Get The WA EV Rebate
Western Australia's 2022-23 Budget won't be handed down until this Thursday, but applications for the EV rebate opened yesterday.
While applications will be processed by the Department of Transport as they are received, payments won't be made until after Friday 1 July 2022. Past that point, payments may take up to four weeks to process. You won't be able to claim the rebate until the vehicle is first registered.
Further information on the WA Zero Emission Vehicle (ZEV) Rebate is available here.
Other Electric Vehicle Related Support
The McGowan Government is also splashing out a bundle of bucks on new infrastructure to expand Western Australia's electric vehicle charging network. The 2022-23 Budget will include:
$10 million to support non-profits and small-to-medium businesses with grants of up to 50 per cent of the cost of installing EV charging infrastructure.
$5 million for councils to do the same (up to 50% towards the cost).
$4 million for the State's Public Transport Authority to trial electric vehicle charging installations at four train stations.
More than $2.9 million for eight new EV charging stations across four locations along National Highway 1 between Norseman, the last major town before the journey across the Nullabor, and Eucla, near the South Australia border. This stretch of road is approximately 700 kilometres long.
Additional funding is also to be allocated to support research informing a strategy to transition the Public Transport Authority's bus fleet to electric vehicles. Transperth currently has around 1,500 buses in its fleet.
Zero Emission Vehicle Road User Charge (Tax)
The sting in the tail of all this is the introduction of a distance-based road user charge for zero and low emission light vehicles – something that has already been introduced or will be introduced in several other states. But it won't be implemented in WA for a few years.
Kicking off on July 1, 2027, a rate of 2.5 cents per kilometre for electric and hydrogen vehicles and two cents per kilometre for plug-in hybrid electric vehicles will apply, with both indexed to the CPI. The McGowan Government said the charge is being implemented to ensure all motorists pay their fair share towards the maintenance and construction of roads in the state.