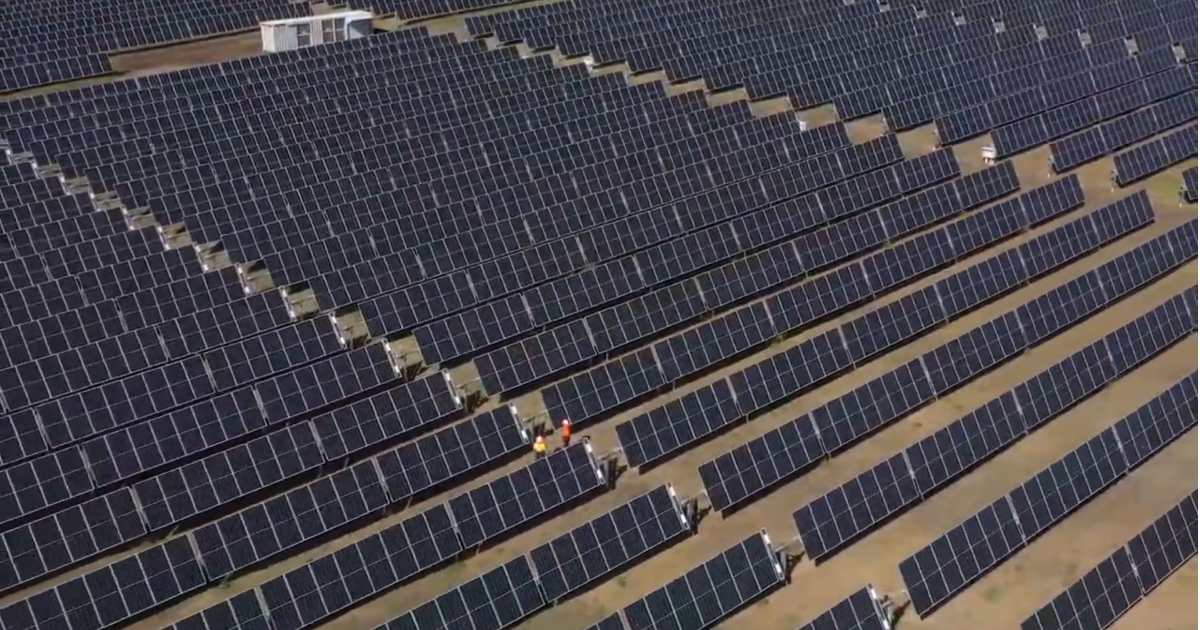 CS Energy announced last week it has inked an offtake agreement for output from University of Queensland's Warwick Solar Farm.
UQ's 64-megawatt solar farm at Warwick in Queensland's south east is a 64MW facility that was officially opened in mid-July. The University says output from the facility – around 160GWh per annum – in addition to solar power capacity at UQ's Gatton and St Lucia campuses make it the first major university in the world to offset 100 per cent of electricity use with its own renewables-based energy generation.
University of Queensland received a Australasian Green Gown Award last year for the project before construction had completed. The Green Gown Awards recognise exceptional sustainability initiatives undertaken by universities and colleges.
UQ doesn't need all the output from Warwick to make up the 100% offset, so any surplus is being sold and CS Energy has snapped up an unspecified portion.
CS Energy says it will pass the benefit of this renewable energy on to its Queensland Government customers. Its supply agreement with the Queensland Government includes a renewable allocation as well as energy from CS Energy's thermal generation assets: the 750MW Kogan Creek Power Station and 1,525 MW Callide Power Station; both of which are black coal burners.
"We're proud to offer these kinds of tailored energy solutions to our customers and support the Queensland Government's target of 50 per cent renewable energy generation by 2030," said CS Energy CEO Andrew Bills.
Waiting On Kennedy Energy Park
The offtake agreement with UQ won't be CS Energy's only renewables supply. In 2017, it entered into an agreement to purchase electricity generated at Kennedy Energy Park – a facility in the Flinders Shire in central north Queensland incorporating Vestas wind turbines, JinkoSolar panels and Tesla battery storage.
CS Energy hasn't been able to benefit from the agreement yet as Kennedy Energy Park's road has been anything but smooth. The project has faced various setbacks and while construction was completed early last year and the plant energised in August, it ran into issues with the Australian Energy Market Operator; which limited its output to 5MW.
However, the Townsville Bulletin (paywall) reported last week the Park's project manager said the clean power station was close to achieving registration and approval to unleash its full potential into the grid (assuming no other unrelated curtailment).
As for other renewables related activity, CS Energy has also stumped up cash for a renewable hydrogen plant project at Queensland University of Technology's Redlands Research Facility east of Brisbane that will use solar energy to extract hydrogen from water, including seawater.