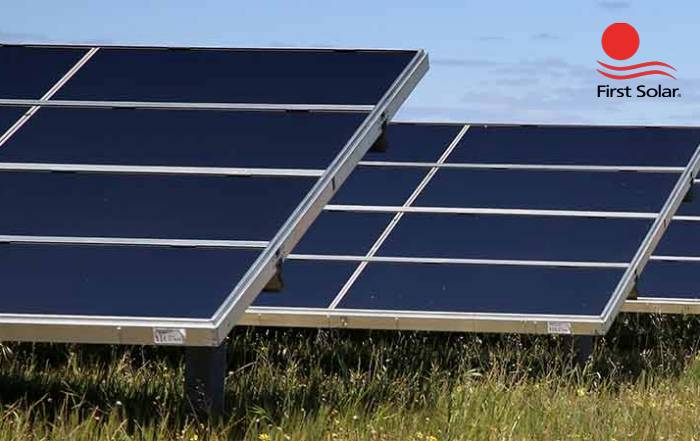 Public feedback has been invited on the development of Wellington Solar Farm, which is proposed for a site approximately 2km north-east of the town of Wellington in New South Wales.
The 174 MW facility would generate enough electricity to power the equivalent of 46,000 average New South Wales homes, while avoiding 305,000 tonnes of carbon dioxide a year.
In addition to hundreds of thousands of solar panels, likely to be mounted on trackers, the facility would feature 30-50 inverter stations.
Project proponent First Solar has also flagged the potential for a 25MW/100MWh lithium-ion based battery system to be added to the facility within five years of its commissioning.
Construction of Wellington Solar Farm would take approximately 12 months and during the peak construction period, 200 direct jobs would be created; plus indirect supply chain related employment.
The expected operational life of Wellington Solar Farm is 30 years. After this time it would either be restored to farmland, or new solar power equipment will be installed.
First Solar currently has over 17GW of solar capacity in place around the world. It has constructed five solar plants in Australia and says it is in the process of developing another five projects here in addition to Wellington.
First Solar states the Wellington site was chosen for its close proximity to an existing electricity substation with sufficient connection capacity and site access characteristics.
Final approval for the project is in the hands of NSW Planning And Environment instead of local government as it is considered a State Significant Development (SSD). Feedback from the public on the project can be submitted up until the 28th of next month.
Another potential project for the Wellington area is AGL's Welllington North Solar Plant, which will dwarf First Solar's facility. AGL expects to submit an Environmental Impact Statement (EIS) for a 300MW solar farm around February/March next year. AGL estimates the plant will cost up to $400 million to construct.
While all this new solar capacity is great, the amount of viable Australian farmland being taken up by new PV facilities is creating some concern. Aside from the loss of productive land, it can also create friction in local communities.
Meanwhile, a sea of residential and commercial rooftops across Australia are yet to have solar panels installed, generating energy very close to where it will be consumed – and a bunch of jobs.
It has been argued farmland can be easily restored once a solar project reaches the end of its life and there is potential for dual use during operation if properly planned. AGL says it is looking into having sheep to continue to graze the proposed Wellington North Solar Plant site, which could also help with vegetation control at the facility.