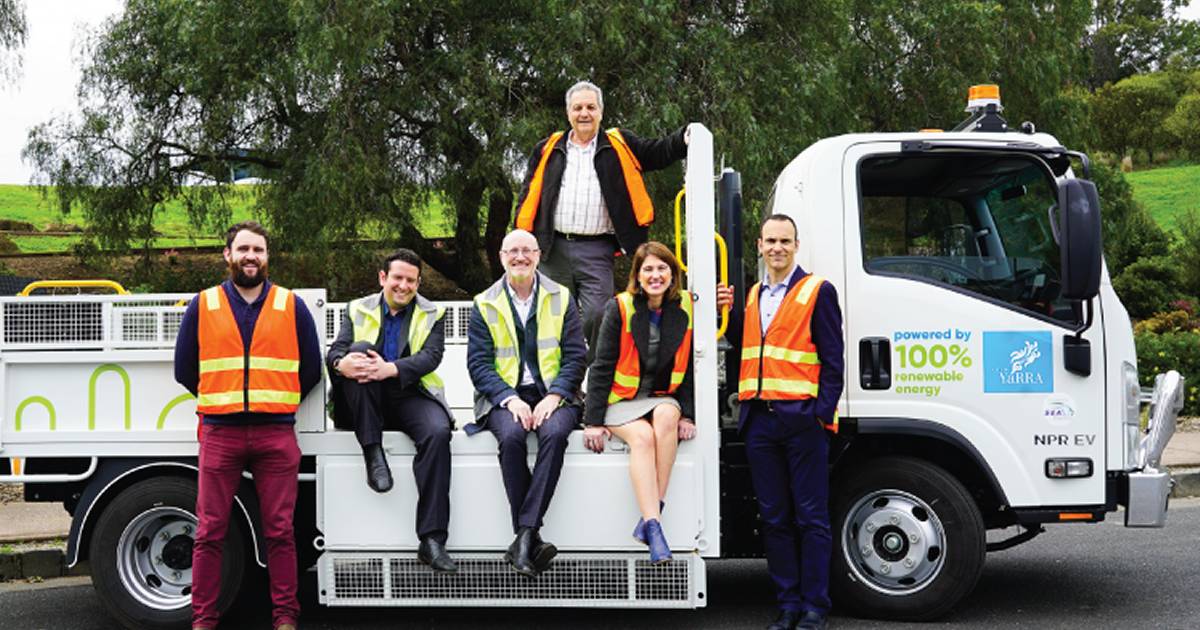 Victoria's Yarra City Council recently acquired an electric tipper truck, said to be the first of its type in Australia.
The truck was designed and built by local company SEA Electric, which states the Isuzu NPR 65-190 tipper is powered by a SEA-Drive 100 system producing 59kW continuous and 108kW maximum power. The tipper has an unladen range of 275 kilometres and an onboard three-phase charger that can recharge the battery bank to 80% within 5 hours.
Council's intention is to use the tipper for hard rubbish collections.
"Electric vehicles are the way of the future. A handful of councils have electric waste trucks but our new electric tipper is an Australian first," said Yarra Mayor, Cr Danae Bosler. "Yarra Council's assets and facilities are powered by 100% renewable energy, meaning this will be a genuinely zero-emissions vehicle."
Yarra Council is also exploring how it can transition to electric garbage and recycling trucks over the next five years.
Yarra City Council's Impressive Renewables Record
42 Council-owned buildings have solar panels installed, totalling over 740kW of generation capacity. The largest solar energy installation is a 99.75kW system located at Victoria Park.

Council has also been dabbling in energy storage, with Tesla Powerwall 2 batteries installed at a half dozen community centres for a total capacity of close to 100kWh.
As for the rest of its electricity, that's coming via the Melbourne Renewable Energy Project (MREP). Yarra and thirteen other partners pooled their buying power to support the construction of Crowlands Wind Farm, located near Ararat, through a 10-year Power Purchase Agreement (PPA).
Last month, City of Yarra announced it had joined the Cities Power Partnership.
"We hope that through the Cities Power Partnership we will learn from and collaborate with the other councils doing incredible and exciting work in this space."
As well as saving cash on energy costs, emissions reduction is a major focus for Council. Yarra has been engaged in climate action for many years, and it was one of the first local governments to declare a climate emergency back in 2017.
The City of Yarra is an inner metropolitan Melbourne municipality home to around 100,000 people. Some of the suburbs within its 19.5 square kilometres are Collingwood, Richmond and Cremorne. According to APVI, as at the end of June this year approximately 8.7% of dwellings in the LGA had solar power systems installed. There were 2,033 installations in the <10kW range, 110 between 10kW and 100kW, and two over 100kW, for a collective capacity of 9,843kW at that point.