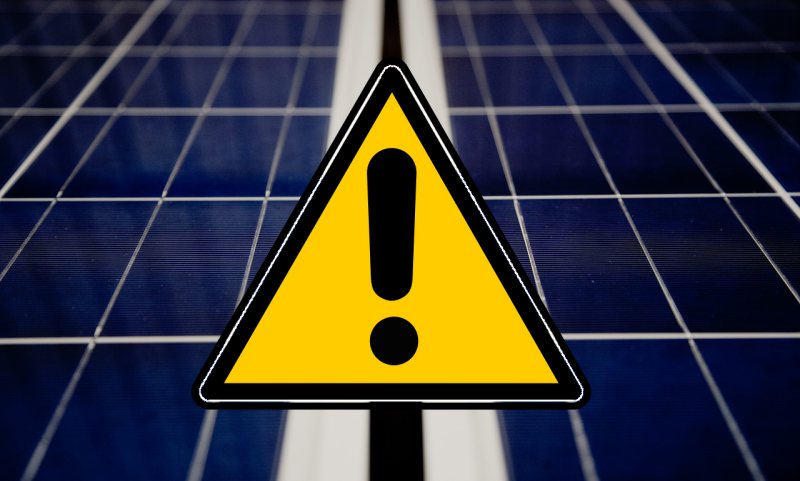 The ACT Commissioner For Fair Trading has warned Canberrans to steer clear of a dodgy solar retailer that has been operating in the Territory.
The warning is in relation to the Dominion General Group of Companies Pty Ltd (ABN 97 605 383 293) trading as Mr Solar, Mr Solar Canberra, and Mr Solar Australia in the ACT.
"Mr Solar Canberra and Mr Solar Australia within the ACT and/or its sole director Mr Rajan Walia, have taken payment for the supply and installation of solar systems in the ACT, but have allegedly either not supplied the goods and services, or have supplied goods and services that are materially different from the goods and services for which payments was accepted," states Commissioner David Snowden.
Mr. Snowden says he has reasonable grounds to suspect the company is trading in contravention of provisions in Chapters 3 and 4 of the Australian Consumer Law.
"I am satisfied that people have suffered a detriment as a result of this conduct and that it is in the public interest to issue a public warning notice," states the Commissioner. "I urge Canberra residents to not enter into any agreement for work with Mr Walia, Mr Solar, Mr Solar Canberra, or Mr Solar Australia."
Mr. Solar's review page on SolarQuotes indicates several unhappy customers in recent times who claim to have not received what they paid for or were having problems with their systems that haven't been rectified.
On a related note, SolarQuotes accepts reviews of all Australian solar companies – not just those that are part of our network of carefully pre-vetted installers (and the Mr. Solar referred to above has never been a part of the SQ network).
The Commissioner urges anyone who has had problems in their dealings with this business to contact Access Canberra. For those who have been caught out, things aren't looking good. An ABC report on the issue states Access Canberra believes Mr. Walia has left the Territory.
Pre-Purchase Due Diligence Remains Important
While many cowboys in Australia's solar industry have been weeded out over the years, unfortunately some still remain and new ones will pop up from time to time. For this reason, it's still very important for prospective solar purchasers to do their due diligence when choosing a solar installer – and part of that should include reading installer reviews. While there will often be conflicting views of how good (or otherwise) company is, the information can help towards a more informed purchase decision.
Here on SolarQuotes, we currently have 33,154 reviews of 1,773 solar installation companies operating in Australia – with more being added daily.
Tip: Sometimes solar companies can start out offering a high level of product quality and service, but then over time their performance drops for whatever reason (or vice versa). Sometimes it can just be rough patch, other times a sign of more serious and enduring problems.
Take special note of more recent reviews to help identify if there may be long-term trend emerging that could impact you. Where a company has had a large number of negative reviews over recent period, engaging such a firm may result in headaches.