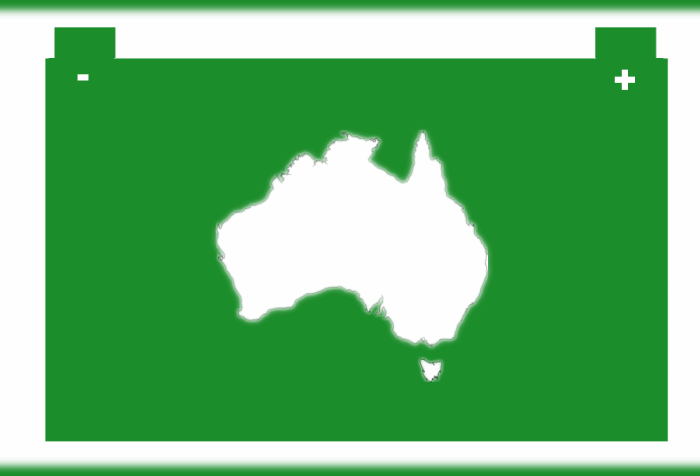 Australia's Clean Energy Council is seeking battery supplier cooperation as part of preparation for including solar energy storage solutions on its Approved Products List.
The CEC is asking battery suppliers that have tested their products to IEC 62619 to share the information with the Council.
The IEC (International Electrotechnical Commission) prepares and publishes International Standards for all electrical, electronic and related technologies. The IEC 62619 standard deals with requirements and tests for the safe operation of secondary lithium cells and batteries for use in applications including stationary energy storage.
Batteries being included on the Approved Products List would be a welcome addition; providing an extra level of reassurance to consumers. The CEC already maintains lists of solar panels and solar inverters that meet Australian Standards for use in the design and installation of solar power systems. In order for systems to be eligible for Australia's major solar subsidy, module and inverter components must be on the lists.
Draft Battery Standards Concerns
Another important reason the CEC is wanting the information is in relation to whether IEC 62619 testing can address concerns behind the draft AS/NZS 5139 standards.  Release of the draft standards by Standards Australia last week caused a stir as they still seem to recommend most home battery systems need to be installed outside of homes; including external to garages – and housed in a purpose-built room or enclosure.
When another regulatory body proposed recommendations earlier this year that would require home batteries to have separate housing, the CEC strongly objected, stating:
"Obviously a clear, robust framework towards regulating home batteries is essential, but an over-zealous approach to regulation will simply put this technology out of reach of many households."
In a release accompanying the announcement of the draft voluntary standard, DR AS/NZS 5139:201X Electrical installations – safety of battery systems for use with power conversion equipment, Standards Australia stated:
"In considering the fire hazards associated with some of these systems, the draft contains provisions that exclude certain battery systems from being installed inside domestic homes. They may be installed externally and adjoining
to domestic homes provided certain fire related safety measures are met."
Those "certain battery systems" appear to include those based on lithium-ion chemistry; the most widely used chemistry in new generation solar batteries. The "fire related safety measures"  include a "detached building or structure where the battery system shall be housed in a purpose-built room or enclosure rated at the FRL of a minimum of 60/60/60."
As to why international standards haven't been used in preparation of the draft, Standards Australia said:
"There are no international electrical installation standards for battery energy storage systems."
Full text of the draft standards can be downloaded here (note: registration is required).
The Clean Energy Council says any supplier willing to supply IEC 62619 test reports can be assured those reports will be treated confidentially and it is willing to sign a non-disclosure agreement stating so.