Yesterday all of South Australia was blacked out and parts of the state are still without grid power today. This occurred because a powerful storm damaged transmission lines and the entire state grid automatically shut down as a safety precaution to prevent more damage.
Restarting a grid after a complete shutdown is complex and requires several hours. And it took several hours for grid power to start to be restored.
There is no mystery to what happened. It is very simple:
1. There was a really big storm.
2. Transmission lines were damaged.
3. The grid shut down automatically as a safety precaution, like it should have.
If you don't believe power lines were damaged by strong winds, here is a picture of high voltage, steel girder, transmission towers near Port Augusta.  The wind bent them over so their tops touch the ground.
This picture shows how unusual the situation was. Transmission towers do not normally lie down on the ground to take a rest.
In addition to gale force winds there were also so many lightning strikes they would have been countless if someone hadn't counted them and tornadoes. As more detailed information is reported we will probably learn if it was lightning strikes, gale force winds, or a big willy willy that provided the straw that safety precautioned the camel's back.
Why Our Power Lines Failed
The state's transmission infrastructure was not built to withstand yesterday's extreme weather conditions and it didn't. The reason why it was not built stronger is because it is cheaper to build a system that gets knocked out by powerful storms and then repair it, than it is to build one that doesn't break. To build specially reinforced transmission towers or put transmission lines underground would cost a fortune. To avoid yesterday's black out would have required either higher electricity prices, or if the funds had come from general revenue, higher taxes.
State Premier, Jay Weatherill, Explained Things Sensibly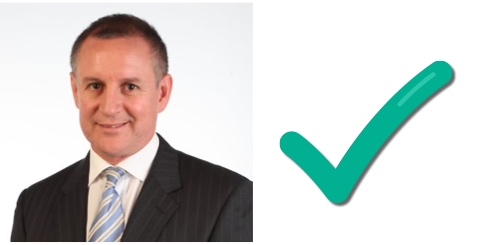 The cause of the blackout was very simple and some politicians, or at least a politician, the appropriately named State Premier Jay Weather-ill, explained the situation quite clearly and sensibly:
"Essentially what happened is a massive set of power was removed and when that happens it trips the system.  It appears there was a weather event that damaged infrastructure in the Port Augusta area. Energy generation assets remain intact. At this stage there does not seem to be any damage to the interconnector with Victoria."
Other politicians have not been so sensible. In fact, they've said some really stupid things.
SA Liberal Leader Steven Marshall Said Stupid Stuff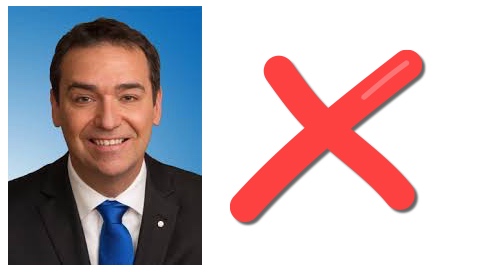 Steven Marshall, leader of the South Australian Liberal Party, said:
"An independent investigation into this crisis must commence immediately."
That is bizarre. Doesn't he believe the obvious explanation that a storm blew down power lines? Does he think the storm was a hoax?  Is he some sort of 28/09 truther?  Is he going to start saying things like, "Wind can't bend steel!" and, "Lightning is electricity, so how can adding electricity to an electrical substation cause electricity to stop? Wake up sheeple!"
Maybe he just wants to know why the power lines weren't strong enough to resist the gale force winds, but we already know the answer to that. It's because it would have cost a shitload of money.
If Marshall was being more useful than big nuns on a bull, he could start a sensible discussion on whether or not we should reinforce our transmission infrastructure, given it appears climate change is making extreme weather events more common.
But I doubt he will do that.
Nick Xenophon Opened Mouth And Stupid Came Out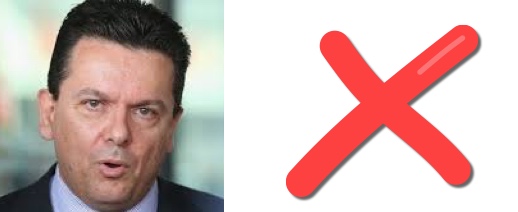 Australian Senator Nick Xenophon has not covered himself in glory. He has instead covered himself in an entirely different substance.
Xenophon said to reporters:
"This is a disgrace. How did this happen? How is an entire state blacked out?"
Someone probably should have told him there was a big storm yesterday. Maybe shown him a picture of transmission towers that had their steel girders bent by the force of the wind so their tops are now lying on the ground and told him they don't work very well when they're like that.
And of course, nothing can ever go wrong in South Australia without a politician trying to bring wind power into it:
"The generators don't work when the wind is blowing too hard. This is one of the great paradoxes in relation to this."
Nick Xenophon does not appear to understand the blackout wasn't caused by a lack of electricity being generated, but by transmission capacity being damaged. The wholesale electricity price was only around 4.7 cents a kilowatt-hour when the grid was shut down. That is not the price we see when generators are struggling to provide enough electricity.
While it is technically true that wind power, as in gale force winds, blew down power lines and transmission towers.  Wind power, as in generating electricity from wind, had nothing to do with it.
Xenophon also wants an inquiry. Doesn't this guy have any children who can teach him how to use the internet so he can look at the pictures of downed transmission towers and see what caused the blackout and save the Australian public the expense of an inquiry?
Barnaby Joyce Says Something Stupid And Misleading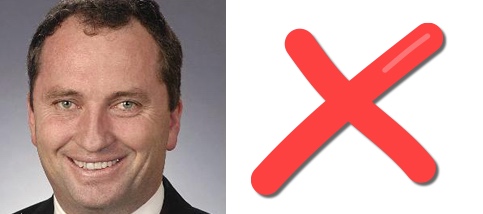 Since I'm on the topic of politicians saying stupid things, I will of course include Australia's Deputy Prime Minister, Barnaby Joyce. He said wind power wasn't working too well last night because of the blackout.
First, I will point out that generating electricity from wind had nothing to do with the blackout. And secondly, if wind power wasn't working well because there was a blackout, then that would mean fossil fuel power wasn't working very well either. Because fossil fuels still supply the majority of the state's power, perhaps we could say they were working even less well?
I Am Not Saying These Politicians Are Stupid
I want to be very clear I am not saying that Marshall, Xenophon, and Joyce are stupid. I am only stating they are saying very stupid things. Just because a person says stupid things doesn't mean they're not intelligent. For all I know they are fully aware that what they are saying is stupid and it is all part of a calculated, Machiavellian, evil plan designed to mislead people.
Or they could actually be stupid. That also fits the evidence. I'll let you decide.