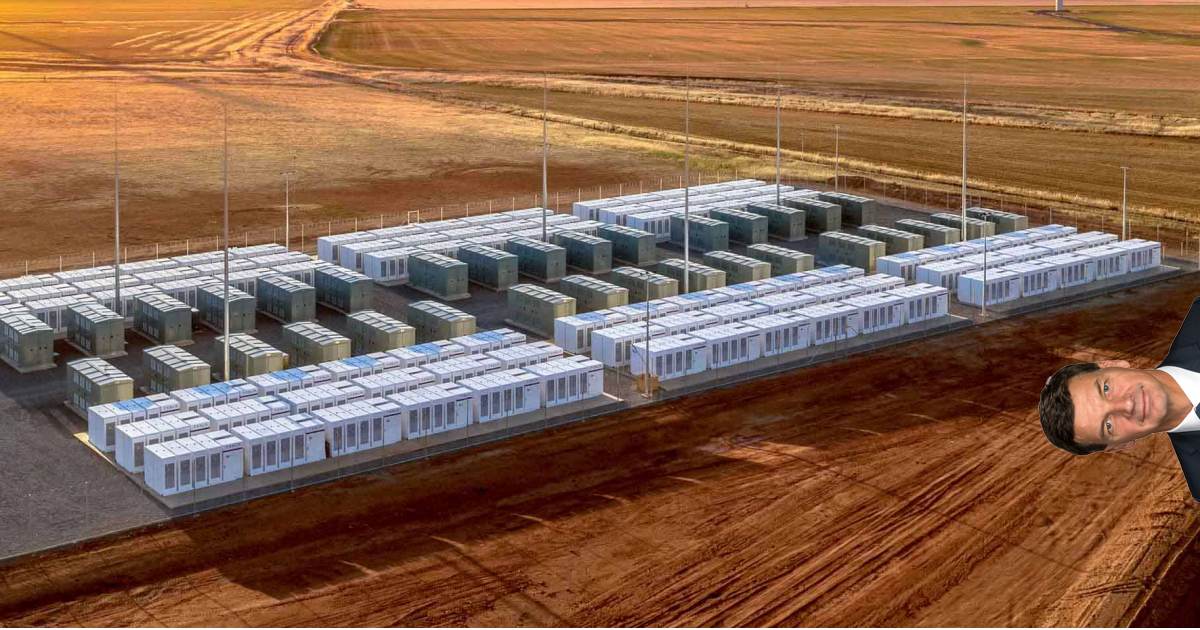 The Australian Renewable Energy Agency (ARENA) has announced a $100 million competitive funding round for grid scale batteries.
Expressions of interest will open in February for the round, which will fund at least three projects. The EOI process will close on 31 March 2022, and those who get a guernsey after a review process will be invited to submit a full application later in the year.
While battery technology agnostic, one of the requirements to apply for the cash will be projects must be equipped with advanced inverters.
"This funding round will demonstrate the role of advanced inverters in grid scale batteries to provide system stability, facilitating a more efficient transition and accelerate the uptake of renewable generation," states ARENA.
What Is An Advanced Inverter?
In the Australian Electricity Market Operator's "Application of Advanced Grid-scale Inverters in the NEM" white paper published in August, the AEMO broadly defined advanced inverters as grid-forming inverters that set their own internal voltage waveform reference and can synchronise with the grid or operate independently of other generation.
Australia's largest grid-connected battery using advanced inverter technology currently is the ARENA-funded Energy Storage for Commercial Renewable Integration (ESCRI – 30 MW/8 MWh) project situated on South Australia's Yorke Peninsula.  However, this will soon be beaten when Hornsdale Power Reserve (aka Tesla Big Battery – 150MW/193.5MWh), also in SA, completes its upgrade to advanced inverters.
In addition to ESCRI and Hornsdale, ARENA has funded four other grid scale batteries since 2017:
Gannawarra (VIC)  – 25MW/50MWh
Ballarat (VIC)  – 30MW/30MWh
Lake Bonney (VIC) – 25MW/52MWh
Wallgrove (NSW) – 50 MW/ 75MWh
Gas Guff Continues
Federal Minister for Industry, Energy and Emissions Reduction Angus Taylor had a few words to say concerning the announcement, and of course managed to squeeze in a mention of the G word.
"Large-scale battery storage, along with gas and pumped hydro, will be an important part of Australia's energy infrastructure mix as more and more renewables come into the grid," Minister Taylor stated.
Large-scale battery storage and renewables will help do away with gas for the most part. Like coal, that fossil fuel is becoming less economical and desirable in a carbon-constrained world.
But the Morrison Government – and it seems some in the NSW State Government – are yet to understand this.
Last week, the Morrison Government's controversial $600m Kurri Kurri gas-fired power plant was approved by NSW Planning Minister Rob Stokes. This is one of Mr. Stokes' final decisions in his role, and he's certainly made it a memorable one.
"As renewable energy and storage technologies become cheaper by the day, this short-sighted investment in a new gas-fired power station, built with taxpayer money, makes no sense from an energy or economic perspective, and will likely end up as a stranded asset," said the Climate Council's Dr Madeline Taylor last week.
On a related note; CSIRO's recent GenCost report again found wind and solar power are the cheapest forms of new-build electricity generation, even when taking into account additional integration costs such as energy storage and transmission.