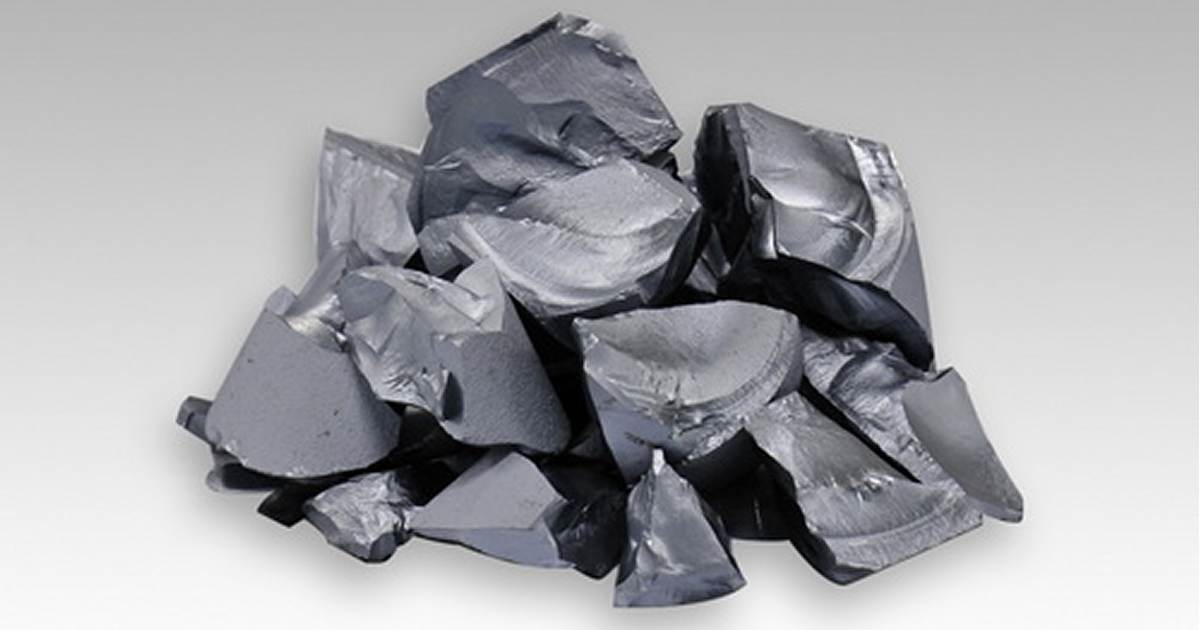 In a bit of good news, the spot price for solar grade polysilicon is dropping quite rapidly. If the trend holds, the cost of solar panels in Australia should follow suit soon-ish.
Polysilicon is used in the manufacture of conventional photovoltaic cells used in solar panels.  The sought-after stuff was as cheap as chips in July last year, when it was below USD $7/kg. But a series of events including impacts from the pandemic and a couple of factory fires saw it skyrocket.
Polysilicon spot prices were as high as US$36.64/kg at the beginning of this month. But here's what's happened in the last few weeks as reported by Bernreuter Research.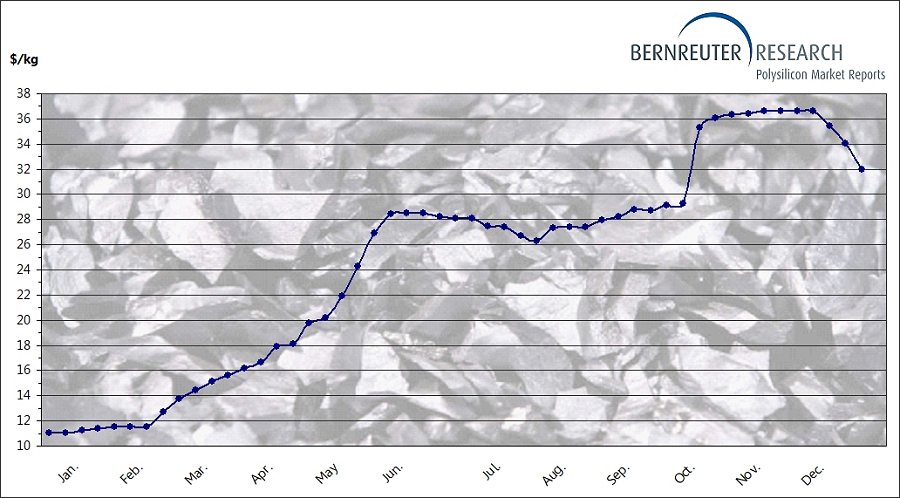 As at yesterday's update, the polysilicon spot price was US$32.00 per kg – down around 12% on early December.
What's Pushing Polysilicon Prices Down?
Helping things along is new production capacity coming online.
A phase of Tongwei's Sichuan plant expansion was completed last month, with 50,000 metric tons (MT) capacity annually coming into play. This was shortly followed by GCL-Poly commissioning an additional 20,000 MT capacity.
Early this month, another polysilicon power player – Daqo New Energy Corp – announced construction of its 35,000 MT Phase 4B polysilicon production facility had been completed ahead of schedule and initial production had already kicked off. The company expects the new facility will be cranking at full capacity by the end of March 2022.
Not long after Daqo's announcement, Tongwei announced new production capacity of 50,000 metric tons at its factory in Yunnan province.
From Famine Back To Feast?
While all this new capacity might not even touch the sides of future demand, there's a bunch more production capacity likely to come online within the next couple of years.
For example, Daqo reportedly announced yesterday plans to expand capacity in Baotou City, Inner Mongolia with a further 200,000 MT annual production. The first phase of the project, 100,000 MT,  is expected to start in the first quarter of 2022 and be completed for the second quarter of 2023.
Polysilicon isn't the only material that pushed up the cost of installing solar panels – other module components such as glass experienced price hikes, and the cost of shipping solar gear skyrocketed too. However, the current situation provides a glimmer of hope it won't be too long before solar panels present even better value than currently.
But waiting for that to occur might not be a good idea. Aside from the ever-present threat of Murphy's Law and polysilicon prices traditionally weakening around this time of year, the best time to go solar is usually right now regardless of what's happening. Each day without it, you're paying for electricity you could be generating yourself from your home's rooftop.
Try the SolarQuotes solar calculator to see what solar energy could do for your household.
Side note: While Daqo has been raking it in thanks to high prices, a potential glut of polysilicon hasn't been doing its share price any favours. As soon as a whiff of this occurred, it was punished by the market.