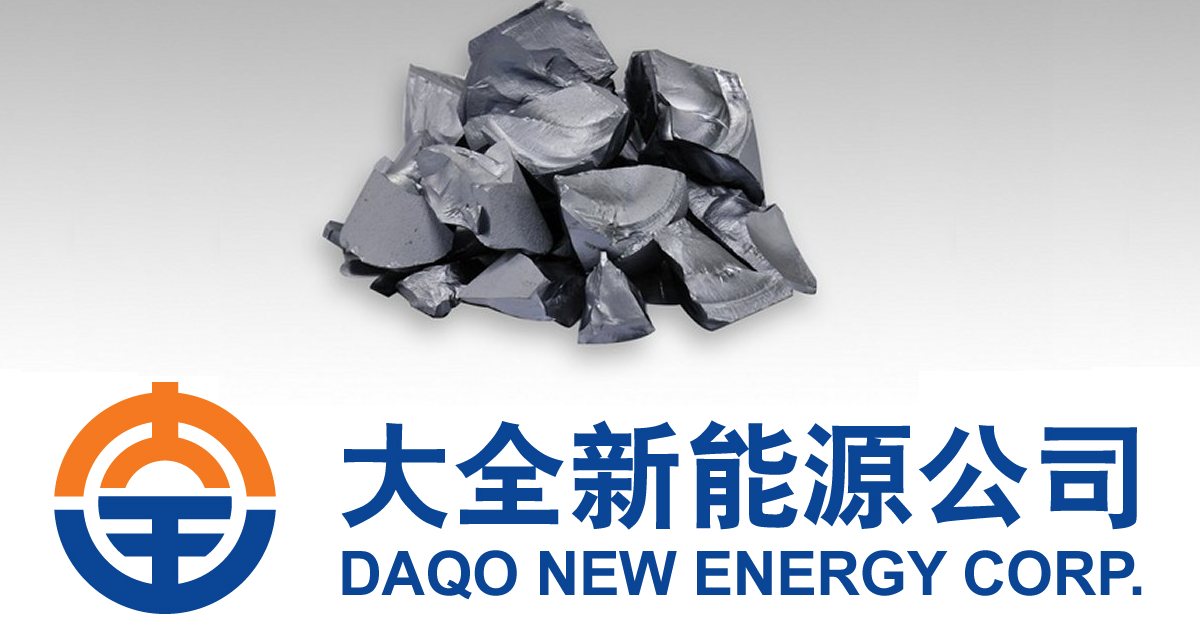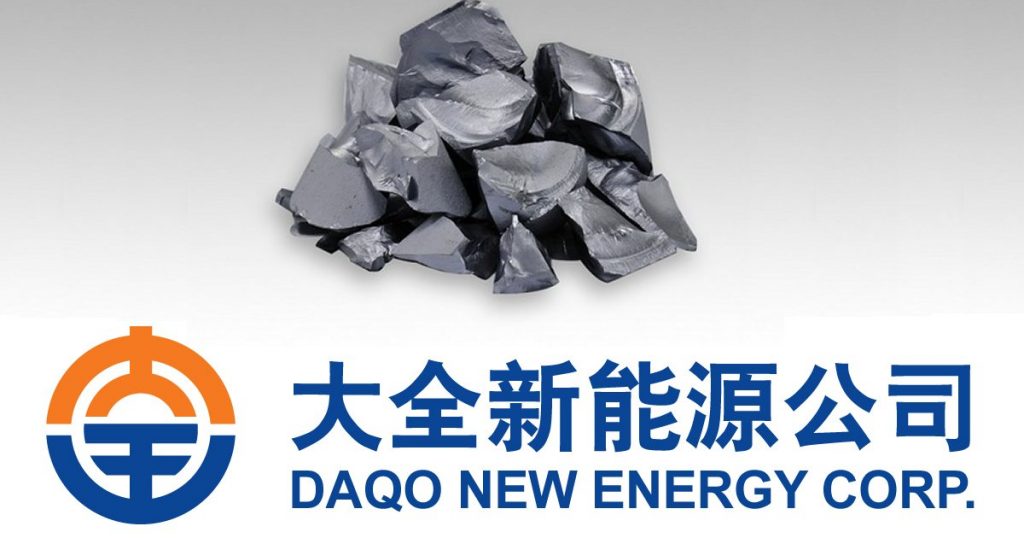 News of new solar polysilicon production kicking in is certainly more exciting than it was eighteen months ago.
The cost of polysilicon, a material needed to manufacture photovoltaic cells used in solar panels, has skyrocketed in the past year or so. But the upward climb seems to have levelled off in recent weeks, and with any luck will start trending down.
Here's how the polysilicon spot price has tracked this year, which was sitting around US$36.64 per kg as at last Thursday.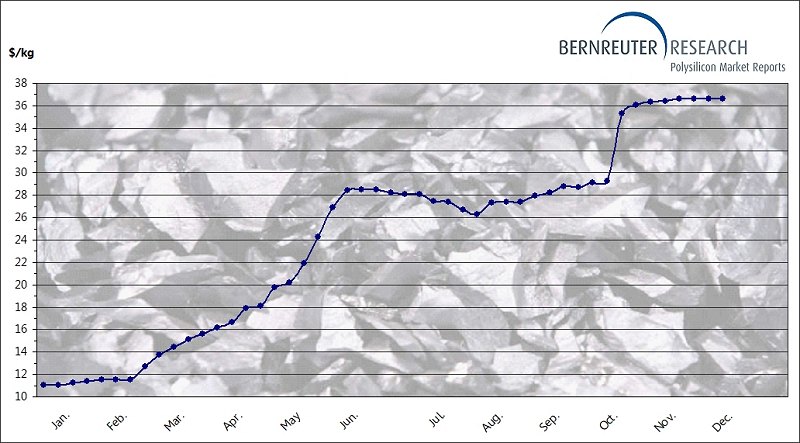 If the January spot price seems low compared to this month, at one point in July last year it was below USD $7/kg. In January – March last year the price was consistently between the $8.50 and $9.00/kg range.
China's Daqo New Energy Corp is a major player in production of high-purity polysilicon for the global solar PV industry. Yesterday the firm announced construction of its 35,000 MT Phase 4B polysilicon production facility had been completed ahead of schedule and initial production has already begun.
No doubt Daqo's customers are as keen to see production cranked up at the new facility as Daqo is, as increased availability of polysilicon should put downwards pressure on prices – but in these crazy times, expect the unexpected.
Daqo has done very nicely from high polysilicon prices – in August we reported the company's revenue jumped 72% in the second quarter even though its sales volume was a little less (21,060 MT in Q2 2021, 21,471 MT in Q1 2021)..
Daqo expects to ramp up the new facility to full capacity by the end of March 2022. The company also plans to expand its production capabilities from a current nameplate capacity of 105,000 tonnes1 to 270,000 tonnes by the end of 2024.
"We believe we are just at the beginning of a new era in which solar PV will play an increasingly critical role as one of the cleanest, most sustainable, and most cost-effective sources of energy," said Daqo New Energy CEO Longgen Zhang. "We expect to see accelerating growth in solar demand in the foreseeable future."
Daqo And Xinjiang
Daqo's polysilicon production facilities are located in Xinjiang in northwest China.
Xinjiang is home to various ethnic minority groups, including the Turkic Uyghur people. It's alleged many Uyghur, and others, have been forced to work in factories in Xinjiang. In January this year, Daqo said it had a zero-tolerance policy on forced labour in its own facilities and across its supply chain; calling the practice "morally abhorrent". Given the nature of its operations, Daqo said the use of forced labour was "inconsistent with its goals to be successful in terms of safety, efficiency and costs".
The situation in Xinjiang is concerning and complicated, but Daqo supplies polysilicon to some of the world's largest solar panel producers that have significant export markets particularly sensitive to this issue. To be caught up in forced labour wouldn't be a good look for the company – or customers using Daqo polysilicon.
Footnotes
Up from 80,000MT in 2020 when it was ranked no.3 globally for production capacity ↩