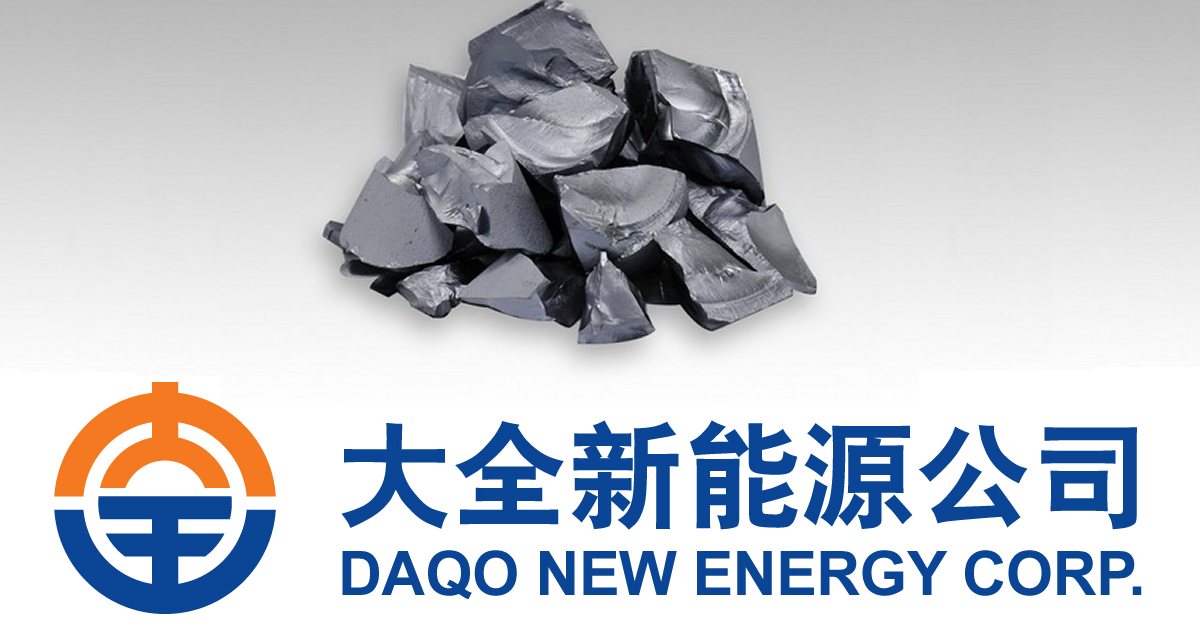 One of the world's largest producers of a key material for solar panels, polysilicon, has addressed concerns its operations may be benefiting from forced labour.
Daqo New Energy has a stated nameplate annual polysilicon production capacity of 70,000 tonnes. It's one of the world's lowest cost producers of high-quality polysilicon and supplies major solar panel manufacturers including Longi, Trina and JinkoSolar.
Daqo's manufacturing facilities are located in Xinjiang, an autonomous territory in northwest China that is home to ethnic minority groups, including the Turkic Uyghur people. It's alleged many Uyghur, and others, have been detained in "re-education" camps in Xinjiang; some of which contain factories where they are forced to work. This alleged forced labour usually involves manually-intensive work requiring little skill.
The New York Times ran a story early this month concerning a report indicating some of world's biggest solar companies work with the Chinese government to absorb workers from these camps. On Friday, the Pulitzer Centre raised similar concerns.
Daqo isn't the only company to have polysilicon manufacturing facilities in Xinjiang – other companies include GCL-Poly, Xinte Energy and East Hope. Just a few years ago the region accounted for 9% of polysilicon production, but it's estimated to have reached around 45% – 50% today.
The USA's Solar Energy Industries Association (SEIA) says it has been strongly encouraging all solar companies operating in the Xinjiang region to immediately move their supply chains. It is also developing a Solar Supply Chain Traceability Protocol to establish solar imports do not include products manufactured in Xinjiang or, if produced there, are free of forced labour.
Daqo: Forced Labour "Morally Abhorrent"
On the weekend, Daqo New Energy addressed concerns about its exposure to risks relating to forced labour, stating it has a zero-tolerance policy in its own facilities and, importantly, across its supply chain.
Daqo says its processes are highly automated and technology-intensive, requiring highly trained personnel for its production lines.
"The Company considers the idea of employing "forced labor" or "prison labor" as not only morally abhorrent but also wholly inconsistent with its goals to be successful in terms of safety, efficiency and costs," states a release from Daqo. "We believe that solar professionals and anyone in the United States or elsewhere who has basic understanding and common sense of the polysilicon industry will likely share this view."
Daqo New Energy has called for "rational and responsible dialogue" across the global solar PV industry.
Daqo says it located its production facilities in Xinjiang to be close to sources of raw materials and cheap energy for polysilicon production. Unfortunately, much of this cheap energy still primarily comes from coal – and Xinjiang contains more than 150 billion tonnes of the problematic rock. However, renewables are also making their mark in the region, with more than 30,000 gigawatt hours of coal-fired electricity replaced with solar power in the past five years.
But the energy supply issue is where some of the concerns lie. Apparently, the regional power grid is operated by a division of Xinjiang Production and Construction Corps, which was sanctioned by the USA in 2020 over alleged human rights abuses.