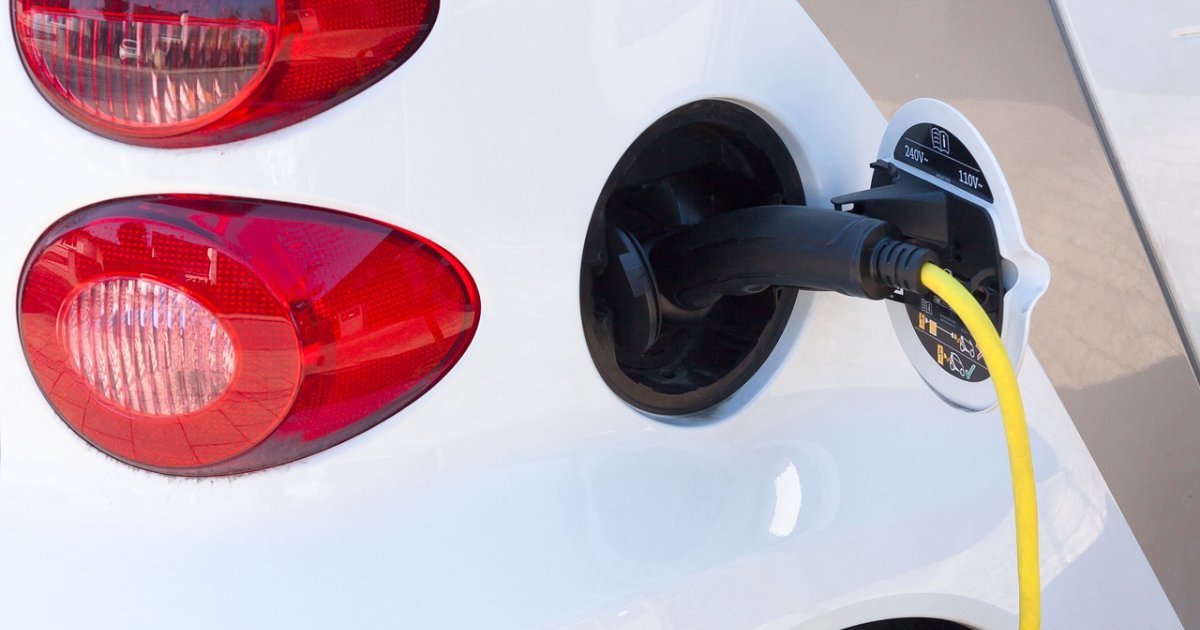 Subsidies to support the purchase of electric vehicles and EV smart chargers are now available in South Australia.
Electric cars are still an uncommon sight on South Australian roads and the Marshall Government says it wants to help change this with a total package worth approximately $35.2 million.
South Australia's EV Subsidy
A $3,000 subsidy is now available for the purchase of a new battery electric or hydrogen fuel cell vehicle, with a price cap of $68,750 inclusive of GST.
If you've already ordered a qualifying EV or have taken delivery and haven't registered your electric car yet, you're in luck. The subsidy applies to vehicles first registered in South Australia from 28 October 2021 and there is no restriction on when a vehicle was originally purchased to be eligible.
An individual can claim the subsidy for one eligible vehicle and a business can claim for up to two.
"This is a green light for South Australians who may have been considering purchasing a new electric vehicle, to take advantage of the generous incentive now on the table," said South Australia's Treasurer, Rob Lucas.
There are 7,000 of these subsidies available.
Free EV Registration In SA
Also available is a 3-year registration fee exemption for new battery electric and hydrogen fuel cell vehicles first registered from 28 October 2021. It will be available for new registrations up to 30 June 2025 and again, the cap on the value of the vehicles is $68,750 inclusive of GST.
There's still a bit of work to do on integrating this, so initially eligible electric vehicle subsidy recipients will receive an additional $138 as a rebate on the first year's registration charge.
EV Smart Charger Subsidy
Also launched yesterday were subsidies of up to $2,000 for households with new or existing plug-in EVs for smart charging solutions.
So, what is a "smart EV charger"? In this case, it's considered an EV charger that aligns vehicle charging to times when household and state-wide electricity demand is low according to Minister for Energy and Mining Dan van Holst Pellekaan.
Other than that, eligibility isn't clear at this point as Treasury is yet to provide more details.
Minister van Holst Pellekaan says the use of smart chargers will contribute to an even more stable grid, put downwards pressure on power prices and take advantage of SA's abundant wind and solar energy. RenewEconomy recently noted the share of wind and solar in SA's grid has averaged 62 per cent over the last 12 months, and rooftop solar power has delivered up to 92 per cent of local demand at times.
The 7,500 smart EV charger subsidies will be available until they are all snapped up, or for the next four years – whichever comes first.
More information on electric car incentives in SA can be found here.
An EV Road User Charge – But Not For A While
Something aspiring EV owners in SA should be aware of is a levy that will eventually be charged on electric vehicles in South Australia based on distanced travelled, and in addition to registration.
The levy will be based on charges of:
2.0 cents per kilometre for plug-in hybrid vehicles; and
2.5 cents per kilometre for any other electric vehicles.
Rates will be indexed annually from 2022-23 by movements in the Adelaide Consumer Price Index.
However, the road user charge won't commence until 1 July 2027 or when the battery electric vehicle sales reach 30 per cent of new motor vehicles sale in South Australia, whichever happens first.
South Australia's road user charge was originally to have kicked in from next year, but there was some strong opposition to it. Victoria has already introduced a road user charge; which was dubbed the "worst EV policy in the world". This was quickly followed by an EV subsidy and the situation was likened to robbing Peter to pay Peter.
If you're interested in electric cars, check out SolarQuotes TV Episode 10: The Ultimate Guide To Electric Vehicles, and also SQ's Homeowner's Guide To Solar And Electric Cars.