Photon Energy Australia has proposed construction of a 129 MW solar power plant near Bathurst in New South Wales and provided a progress update on its Suntop Solar Farm project.
Assuming the necessary approvals can be secured, the proposed solar power station will be built in Brewongle, which is around seven kilometres south-east of Bathurst.
The installation is expected to take 12-14 months, with a planned construction start in the fourth quarter of 2018.
Brewongle Solar Farm will generate approximately 215.6 GWh of clean electricity a year and avoid 223,161 tonnes of carbon dioxide annually.
According to the Western Advocate, a community consultation meeting concerning the project will be held tomorrow at 6.30pm at Raglan Community Hall.
The project would provide a mighty boost to the area's solar capacity. Australia's Clean Energy Regulator indicates 2,506 small-scale solar power systems are installed in the 2795 postcode, which includes Bathurst and Brewongle, with a collective capacity of 10.7 MW.
Suntop Solar Farm Progress
Last week, Photon announced it had secured options on approximately 400 hectares of land for its 253 MWp (220 MW AC) project in Suntop, New South Wales – approximately 60 kilometres from Dubbo. The company said it had also signed a grid connection process agreement with Transgrid for the design of a substation to be connected to Transgrid's 330 KV network.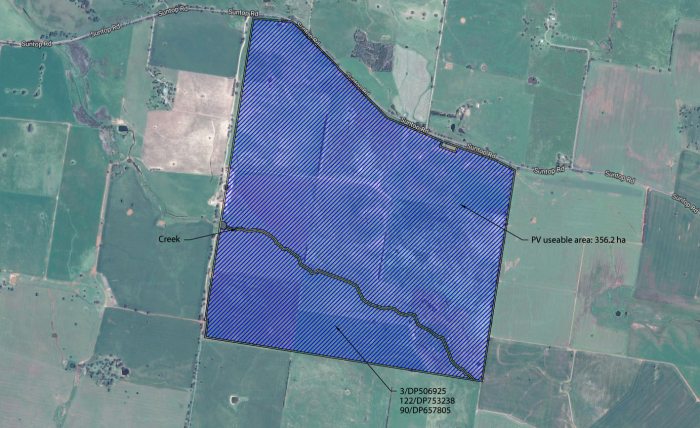 "Photon Energy expects to complete the project development process to the ready-to-build stage and to commence construction in 2019. Once connected, the Suntop project is estimated to produce 453 GWh of clean energy each year, contributing significantly to Australia's Renewable Energy Target," the company says.
Suntop Solar Farm is part of Photon Energy's previously announced 1 GWp development pipeline.
In other recent news from the company, early in August Photon said it had secured options on land required for its 155MWp Gunnedah Solar Farm and signed a related grid connection process with Transgrid. Construction of that facility is expected to begin in the final quarter of next year. Gunnedah Solar Farm will generate just over 278 gigawatt hours of electricity a year
Photon Energy Australia Pty Ltd is a subsidiary of Photon Energy Group, which is headquartered in Amsterdam, Netherlands. Among its other Australian projects are the Gunning (350 MWp), Leeton (29MWp) and Carrick (166 MWp) solar farms; all of which are in New South Wales.