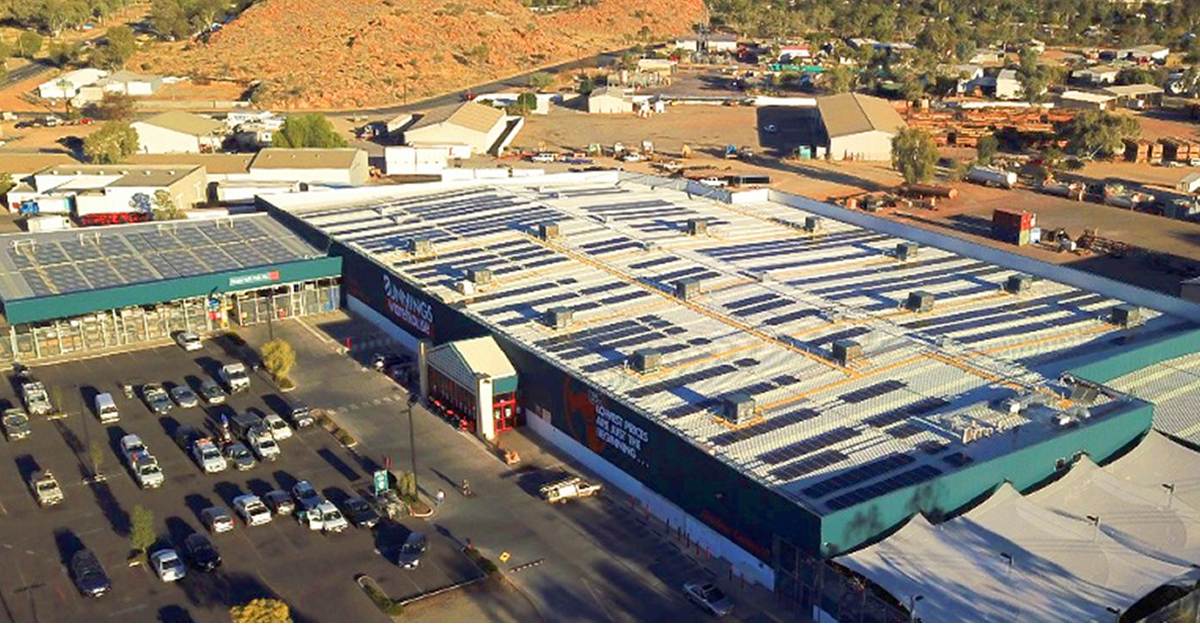 Hardware and homewares giant Bunnings yesterday announced plans to source 100% renewable electricity for its operations by 2025.
Greenpeace1 has applauded the commitment, stating this will result 110MW of new investment in wind and solar power.
"As one of Australia's biggest users of energy, this is a fantastic shift away from polluting sources of the past and towards clean, modern renewable energy," said Lindsay Soutar, REenergise Campaign Director at Greenpeace Australia Pacific. "When lowest prices are just the beginning, it's a no-brainer to shift to renewables, which are the cheapest form of new energy."
Bunnings has a target of net zero Scope 1 and 2 emissions by 2030. Scope 1 emissions are direct emissions from sources a company owns or controls and Scope 2 are indirect emissions associated with generation of energy purchased.
"We recognise that business has an important part to play in reducing carbon emissions and addressing climate change," said Bunnings Managing Director, Mike Schneider. "This is a journey we started some time ago, but we know that we have a long way to go."
Some of Bunnings' energy efficiency and emissions reduction efforts to date include 150 sites in its network using LED lighting, which the company says reduces a store's energy consumption by more than 20%. Bunnings has also been trialing daylight and motion sensing technology, which it says can reduce lighting related energy usage by 25 per cent.
Bunnings And Solar Power
While the announcements were a little scant on detail, on-site solar will be playing an important role in Bunnings achieving the 100% renewable electricity by 2025 target.
Bunnings was an early adopter of commercial solar, with its first PV system installed at Bunnings in Belconnen, ACT in 2009. According to the company it now has 70 solar power systems installed across Australia. More are on the way and over the next year another 20 systems will be installed and 10 existing solar power systems will have their capacity increased.
The systems already in place generally provide equivalent of up to 30% of a store's electricity requirements. At Bunnings Alice Springs (pictured above), battery storage has been added enabling up to 80% of the store's electricity to be supplied by solar energy. Originally 100kW, the Alice Springs store's PV system was expanded to 475 kW a couple of years ago.
Greenpeace notes Bunnings is the first 100% renewable electricity commitment from a company in the Wesfarmers portfolio, which also includes Target, Kmart, and Officeworks.