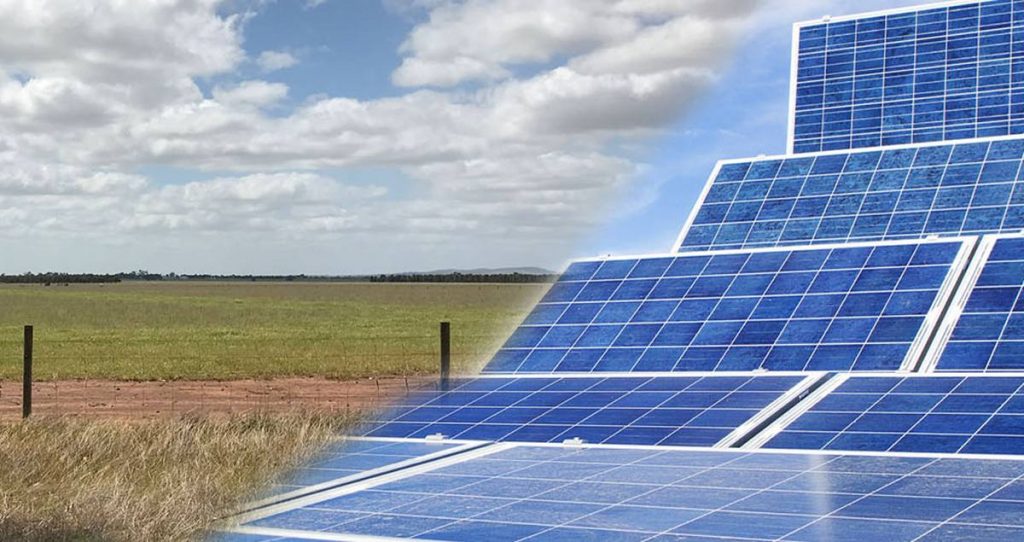 Victoria's Central Goldfields Shire Council has granted a planning permit for the Carisbrook Solar Farm project, which will incorporate energy storage.
The clean power station is proposed for a 300-hectare site located approximately six kilometres east of the township of Carisbrook, which is around 67 kilometres from Bendigo by road.
The 90MW facility is to feature a quarter of a million solar panels mounted on single axis trackers and will generate 150,000 gigawatt-hours of electricity each year according to developer Ib Vogt.  That doesn't seem correct – perhaps the company meant 150,000 megawatt-hours (150 gigawatt-hours).
A lithium-ion battery storage element will be incorporated in the project, but there's no mention as to capacity. However, the planning report mentions:
"The battery container and DC/DC Converter housing will be approximately 16.192m long and 2.438m wide and will have a height of 2.591m. There will also be up to twenty seven of these units at the site."
The solar farm will connect to the mains grid via an existing 66kv transmission line running along the western edge of the site.
Around 240 jobs are expected to be created during the construction phase, which is expected to last 9 months according to Council (12 – 14 months according to Ib Vogt). The company says 60 per cent of the workers required will be from the local area.
Central Goldfields Shire Chief Administrator Noel Harvey commented that granting the planning permit was a difficult decision as there were concerns over the impact to farming properties and houses within the area.
"Council needed to carefully weigh up state and local policies that recognise the significance of agricultural land and state policy requiring us to facilitate appropriate development of energy supply infrastructure."
The site is currently used for cropping and  grazing activities and Ib Vogt says assuming the project goes ahead, sheep will be able to graze among the solar arrays.
The estimated cost of the development is $110 million and the solar farm has an expected service life of 25 to 35 years.
Germany-headquartered Ib Vogt says it has been involved with solar energy developments since 2002 and has developed or constructed over 900MW of projects in Europe and Asia.
Carisbrook won't be its first solar farm in Australia – that was the 11.1 MWp  plant at Williamsdale in the ACT, which was energised in November 2016. Judging by the firm's portfolio page, the Carisbrook project could be its biggest PV facility to date and the company states it has a pipeline of other PV projects in Australia.