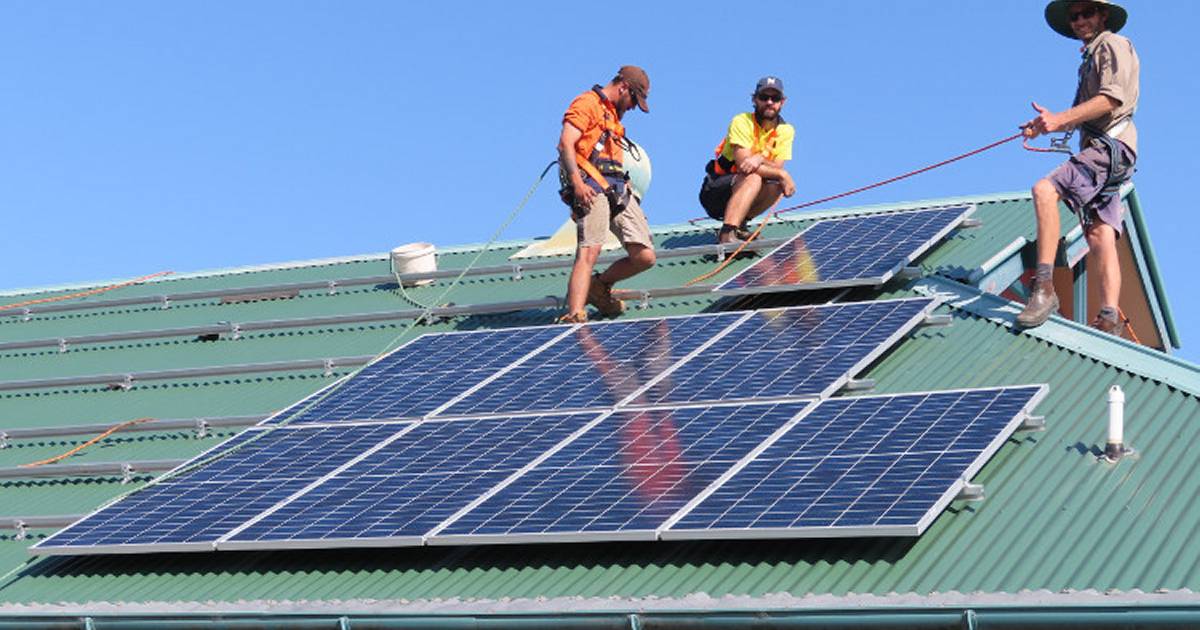 New South Wales' Coffs Harbour City Council announced yesterday work has commenced on installing solar power systems at the first sites under its "Powering Ahead" initiative.
16 Council facilities will have solar panels installed through the project, which is part of  Council's Coffs Harbour Renewable Energy and Emissions Reduction Plan.
The first sites to benefit are Woolgoolga Library (10kW), Council's Woolgoolga Depot (5kW) and Woolgoolga Beach Holiday Park (18 kW). Once the latter is completed, the next facilities in line for solar panels are Coffs Harbour Community Village (10kW), Sawtell Beach Holiday Park (21 kW) and Toormina Library (10kW).
Other solar installations planned to be completed in the months ahead (full rollout expected to be completed by the middle of next year):
Cavanbah Centre – 20kW
Park Beach Holiday Park – 65kW
Coffs Harbour Coastal Works – 52kW
Coffs Harbour War Memorial Pool – 75kW
Coffs Harbour Regional Airport – 150kW
Karangi Water Treatment Plant – 492kW
Woolgoolga Water Reclamation Plant – 246kW
Coffs Harbour Water Reclamation Plant East – 747kW
Coffs Harbour Water Reclamation Plant West -129kW
Karangi Dam – 149kW
It's an impressive total – around 2.2 megawatts of installed PV capacity from this rollout. According to Council, Solar Depot and Enesol are undertaking installation and management of the solar projects.
The Water Reclamation Plant East project looks as though it will be the largest solar power installation in the City of Coffs Harbour local government area. Currently the largest installation is 137kW – which is also a Council facility.
100% Renewables By 2030
Under Council's Plan, it seeks to slash its annual corporate carbon dioxide emissions from 2010 levels by 25% by 2020 and by 50% by 2025. Its aims for renewables are 25% by 2020, 50% by 2025 and 100% of Council's electricity use by 2030.
Council already has solar energy installations at North Coast Regional Botanic Garden, Rigby House (137kW) and Castle Street car park (30kW) in Coffs Harbour, and at Lakeside Holiday Park in Woolgoolga.
Residents and businesses in the City of Coffs Harbour local government area have been keen to switch on the savings solar provides. Approximately 26.4% of dwellings in Council's area (population: ~77,000)  have systems installed according to the Australian Photovoltaic Institute, and as at June this year the region boasted a total of 31.1MW of PV capacity. 24.9MW of that total is attributable to installations under 10kW.