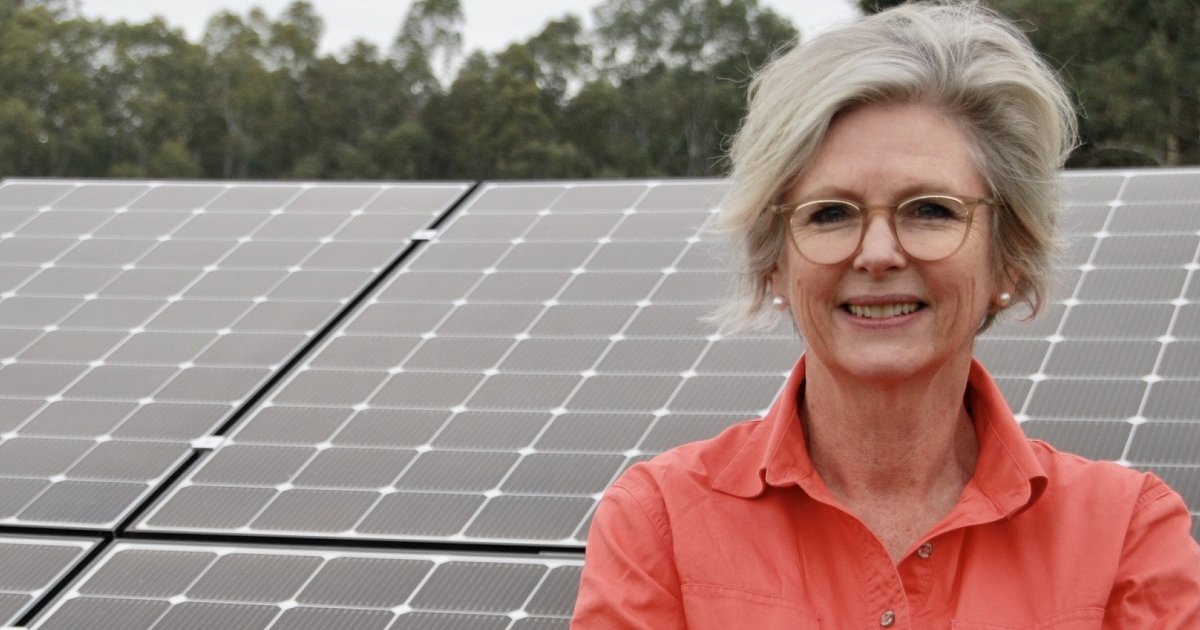 A public consultation to help inform the design of a blueprint for locally-owned renewables in regional Australia attracted plenty of interest.
Led by the Independent Federal Member for Indi (Victoria) Dr. Helen Haines, the initiative kicked off in May with the publishing of a paper authored by Dr Haines and a group of 15 local energy advocates from across the electorate inviting the public to contribute ways the Federal Government can support community energy projects.
"For everyday people in regional Australia, if we do renewables right, it means lower bills, stronger energy security, and new jobs and industries", said Dr. Haines in May.
The public consultation stage wound up on Friday after 14 virtual public workshops were held and more than 60 formal submissions received. Dr. Haines said she was thrilled with the response and noted the clear message was the benefits of low-cost, locally-generated power could be unlocked if regional communities had better support.
Dr Haines envisions 10,000 locally-owned renewable power stations dotted across the country and while thinking big picture (nationally), she of course has a special focus on her own region.
"If we could make North East Victoria the cheapest place to generate electricity in the country, not only do we create new jobs in the renewables industry, but we attract new industries seeking cheap and reliable power," stated Dr. Haines. "That's good news for jobs, and good news for the region's future."
Indi And Community Renewables
There's already significant activity on the community renewables front in Indi, with ten community energy groups active in the electorate – one in each major town.
Local projects include the town of Yackandandah's goal of being powered by 100% renewable energy by 2022; with solar power playing a central role. Among other towns with projects on the board is Euroa, which is building a microgrid.  There are certainly plenty of solar panels in Euroa – around twice the small-scale capacity per capita compared to the national average.
Indi's progress is in part thanks to the efforts and support of Dr. Haines' predecessor Cathy McGowan AO; who retired before the 2019 Federal election. Ms. McGowan considered community projects to be a vital piece of Australia's energy jigsaw.
The submissions gathered from Dr. Haines' initiative will be reviewed by community experts who will develop a final concept paper that Dr. Haines will present to the Federal Energy Minister later in the year.