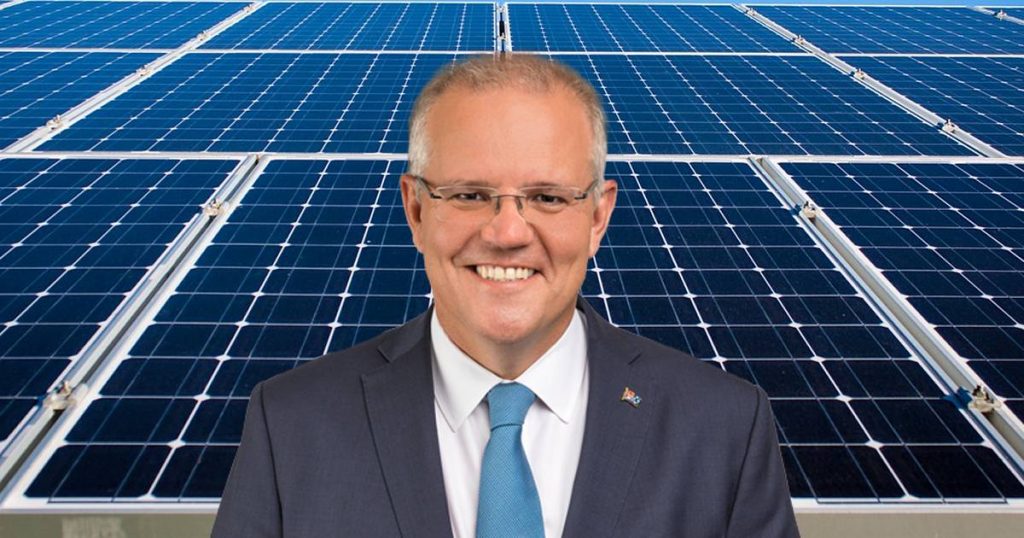 With Scott Morrison to continue at Australia's helm, what now for solar energy? Is Australia's popular solar rebate again threatened?
While the post-mortem of Labor's loss will be debated for some time, e.g. the " Adani factor" in Queensland, the reality is Prime Minister Morrison, ScoMo, Scooter – however you wish to reference him – is all set to lead the country again until the next election assuming PM hot-desking has ended.
There was very little in the way of election commitments regarding solar power from the Liberals and as for addressing climate change going forward – don't expect a road to Damascus moment for the foreseeeable future.
What About The Solar Rebate?
Australia's major solar power subsidy (aka the solar rebate), while being gradually phased out, can still knock thousands off the cost of acquiring a system. The subsidy operates under the Small-scale Renewable Energy Scheme (SRES).
Back in October last year, Federal Minister for Energy Angus Taylor indicated the SRES will be maintained and not changed1.
Thankfully, governments are totally trustworthy, have amazing memories and never backflip. But with one politician in particular now thrust out into the cold, the unmolested continuation of the solar rebate could be a commitment that is a little easier to keep.
Ta-Ta Tony
After 25 years of holding the seat of Warringah in his iron fist – which he also used to squeeze the testicles of Australia's solar power sector  – Tony Abbott was bested by independent Zali Steggall; who campaigned heavily on real action on climate change.
While Mr. Abbott posed a major threat to the solar industry at various times, he also unintentionally sparked a rush on solar power with his sabre-rattling during his stint as PM; contributing to the solar-coaster experience all too often seen in Australia..
So, with Mr. Abbott gone2, that's one less MP of any note/notoriety squawking about prematurely axing a successful scheme that supports thousands of jobs, helps Australians take control over their energy costs, reduces emissions, and is gradually being phased out anyway.
But wait, there's more..
Carry On Craig
We'll still have Craig Kelly to keep us amused or outraged – and sometimes both at once – on the issue of renewables and related industries. Mr. Kelly, who lamented the demise of his brother-in-arms, wants the rebate gone. But without his "climate change is crap" compadre standing beside him, hopefully the only real audience Craig Kelly will have for this are his Facebook followers.
Messrs Abbott and Kelly weren't alone in their disdain for the subsidy among Coalition MPs, but the most vocal in relatively recent times. The Morrison Government will also still come under pressure from other corners including the ACCC, which has repeatedly called for the early end to the solar rebate.
Footnotes
But there are other ways to tinker with it ↩
Well, sort of. Tony Abbott says he expects his public life to continue ↩