On Saturday morning I wandered down to my local polling booth to exercise my voting power.  I have more of this than the average Australian because South Australia has a low population, yet the same number of senators as other states. But my power pales in comparison to that of Tasmanians who have more than three times my senatorial voting influence.  If you shake a Tasmanian's hand you can feel them thrum with barely suppressed electoral power.
If you go by kilogram I actually have considerably less voting power than the average Australian, but that doesn't change the fact the Senate isn't very democratic.  We could alter the Constitution to change that but there are probably a couple of things that are more important to add first, such as:
 Thou shalt not fuck around with the planet's climate.
Actually, I think I may be confusing the Australian Constitution with the Kama Sutra.  But we should probably change that too while we're at it.  Especially passage 6,969.  That could prevent a lot of injuries.
Waiting To Vote
When I got to the polling centre at 11:42 I was all fired up and ready to do my bit to make the world a better place.  Unfortunately, there was a line and I was told I would have to wait around 20 minutes, so I left.  I wasn't going to wait 20 minutes to vote. That's just ridiculous.
I came back at 2:48 and still had to wait 14 minutes and 18 seconds to vote.  That's twice as long as my previous personal record of around 7 minutes.  I got so bored I actually spoke with the person next to me.  What is democracy coming to in this country when we're reduced to talking to our fellow citizens?
Jokers Are Wild
While waiting in line a man with nine fingers put some democracy sauce on his stump and claimed a dog had bitten his finger off.  It didn't strike me as funny because I could think of so many politicians who deserved the finger more.  But at least this made me feel as though I was back in Queensland.
Perhaps It's Best You Don't Know My Preferences…
I won't go into how I ordered my preferences for the House of Representatives.  Partly because I want to avoid stupid arguments, but also because, in addition to placing value on voting for who I want to win, I also put weight on the small amount of funding a political party receives for every first preference they  get.  I also place value on expressing contempt for whoever I put last.  My contempt level can vary from minute to minute, so after voting I often am left wondering if I have preferred in the optimal way.
I also won't go into the details of my below-the-line Senate vote, but I will mention the Greens did well.  I'm not thrilled with the Green Party.  They seem just as stupid as any other political groups but with less cunning.  Political bandits — I mean pundits — are saying their campaigning has hurt Labor, and helping the Coalition that way is not something you should do if your goal is to cut emissions.  However, since no one in this election has put world peace or an end to all disease on the table, I'll settle for some senators who are against cooking the planet.
Labor also did well in my senate preferences.  They came out strongly in support of the environment this time instead of playing the political game of "catch the centre" where they only bother to be one step better than the Coalition.  It's nice to see a bit of backbone this time instead of just pelvis.  I'm really tired of them coccyxing it up.
Award For Most Contemptible
I'll leave it to you to decide who was the most contemptible person or party this election.  But I'll give special mention to Clive Palmer for going full Trump and suggesting we're about to be invaded by China.  He apparently thinks China may attack to take over mines that are currently exporting to China.  I don't really see what China would gain from that, but I don't try to guess what's going on in Trump's mind — if anything — and I'm not going to try to guess what's going on in Palmer's.
In case you were wondering, a Chinese invasion is not on the cards.  It doesn't matter what you think of the Chinese government, their navy is simply not suitable for supporting a long distance invasion.  It's not even designed to support a short distance one — just in case you're concerned they may invade somewhere closer to home.
Waiting, Waiting…
Before I went to bed at about 9:00 I checked the results and saw the Coalition was a little ahead.  Normally they start off behind and then catch up, but I was going to see what things were like in the morning.
Whatever was to happen, Tony Abbott had already conceded defeat.  He was clearly let down by neglecting to eat enough raw onions.  Also, his failure to use the campaign slogan I suggested, "Some men just want to watch the world burn" probably hurt him badly among the psychopathic clown demographic.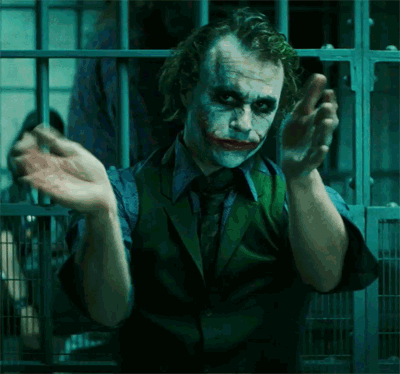 The People Have Spoken!  (Stupidly!)
I woke up to a dark and cloudy Sunday morning and saw the Coalition had a clear majority.  Yay for you, Coalition.  You are now my government.  Please try to cause less damage to the radiative balance of the atmosphere than you have been.  Tony Abbot is no longer around so you don't have to be scared of him and Craig Kelly is so cute and cuddly — like a big koala — there's no way anyone could ever be afraid of him!  (Although I do hear he can go full drop bear on you.)
On Saturday I voted for the planet and lost.  On the other hand, if I did win I wouldn't know where to keep it anyway.