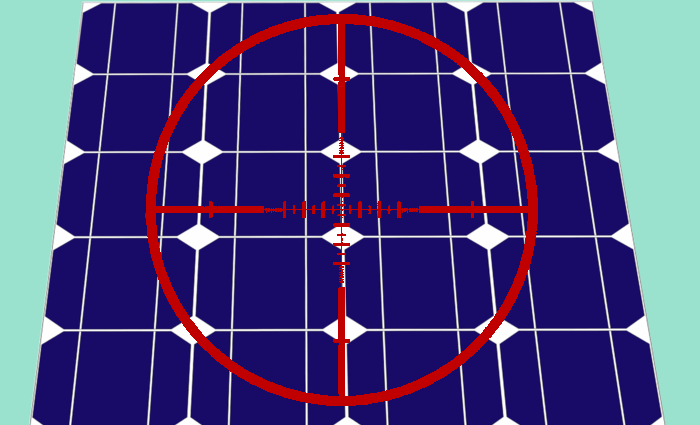 EnergyAustralia really doesn't seem to like Australia's major solar subsidy that has helped millions of households slash their electricity bills.
The Daily Telegraph ended 2018 with a story (paywall) published late last night claiming analysis by EnergyAustralia indicates government subsidies to Australian households that have installed solar panels are whacking $45 a year on to the average power bill of each family in New South Wales; so around 87c a week.
For starters, Australia's major solar subsidy, aka the solar rebate, is not really a government subsidy. It is a government run scheme based on the creation of Small-scale Technology Certificates (STCs) accompanying systems that liable entities (such as electricity generators) must purchase to meet their renewable energy obligations. This cost is then passed onto the consumer.
There wasn't much detail on how that $45 figure was reached, but an Australian Competition & Consumer Commission report in July indicated that across the National Electricity Market (NEM), the cost of the Small-scale Renewable Energy Scheme was only 1.1% of household electricity bills (around $18 a year at that point). EnergyAustralia reportedly says the increase in installations since is adding to the cost.
That ACCC report also recommended the accelerated phase-out of the solar subsidy, without good reason, and EnergyAustralia embraced that idea with gusto along with Origin Energy.
What hasn't been mentioned in the Daily Telegraph report are the many benefits small-scale solar power has brought, including reining in wholesale electricity prices and the thousands of jobs it supports. By ditching the solar subsidy prematurely, it would also preclude many battler households from installing solar power systems and reducing their electricity bills.
The solar subsidy is already being phased out. In fact, it reduced again today and will keep dropping each year until 2030, after which it will be kaput.
Will EnergyAustralia See Its Wish Granted?
EnergyAustralia's desire to see the subsidy scrapped prematurely is very unlikely to be fulfilled before the looming federal election. The Coalition Government must know to try and do so or even suggest it would see a massive backlash – something it really doesn't need at the moment on top of its other woes.
Post-election and assuming the Coalition is returned to power? Who knows – however, in October 2018 Federal Energy Minister Angus Taylor said "there's no plan to change the SRES".
EnergyAustralia's renewed call to dump the subsidy was met by the Energy Minister defending the scheme, saying the primary driver of electricity price rises in recent years has been the big energy companies themselves.