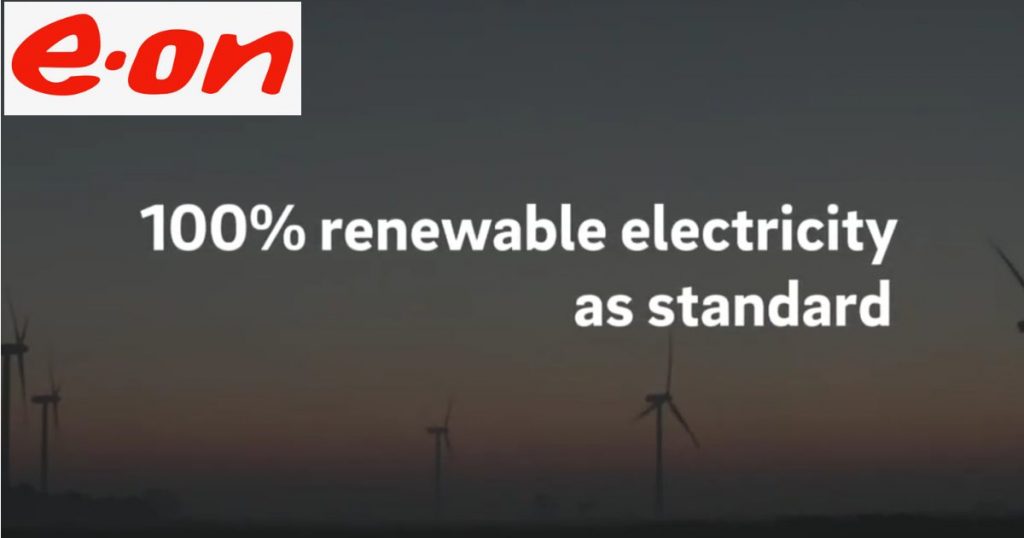 On Tuesday morning local time, E.ON Energy's 3.3 million residential customers in the UK woke to the news all their electricity would be "100% renewable" – and at no extra cost.
"More than three quarters of people in the UK are concerned about #climatechange, which is why we're helping household customers do their bit to help," tweeted the company.
E.ON, one of the "big six" energy suppliers in the United Kingdom, says more than half of the supply will come from assets and arrangements it already has in place; including solar power, wind energy and biomass facilities – the latter a little controversial in term of its green and renewable street cred.
E.ON's Renewable Energy Portfolio
E.ON says it currently has enough renewables in place to supply the equivalent of close to 1.7 million households. Its portfolio includes:
Offshore wind – 5 operational sites, 842MW capacity
Onshore wind – 16 operational sites, 250MW capacity
Biofuel – 3 operational sites, 75MW capacity electricity, 45MW capacity heat
Renewable supply agreements – 16 operational sites, 696MW
The company says it also has up to 444MW of onshore wind in the pipeline.
E.ON Energy doesn't appear to have any of its own major solar energy assets, so the solar power supply is probably included among the renewable supply agreements with partners, and customers with solar panels feeding into the grid.
So that's coverage for nearly 1.7 million customers the company states, but what about the ~1.6 million difference? E.ON says it will be addressing that through offsets – renewable energy certificate purchases.
Here's what the company's CEO had to say about the initiative.
E.ON's Energy Mix
E.ON Energy's fuel mix1 for residential, small business and corporate customers looked like this for the period 1 April 2017 – 31 March 2018:
Coal: 10.1%
Gas: 53.5%
Nuclear: 16.2%
Renewable: 16.7%
Other 3.5%
Given these numbers are now well over a year old, they may have changed significantly just prior to the announcement.
The purchase of additional certificates for the residential initiative aside – and that's a substantial undertaking – if all E.ON's renewable capacity has been tagged to residential customers, where does that leave small business and corporate customers?
The issue wasn't addressed on its page announcing the initiative. E.ON's business page mentions its renewable tariffs that involve an extra cost are based on matching 100% of estimated annual electricity use with UK-sourced Renewable Energy Guarantee of Origin (REGO) certificates. However, that still doesn't seem to address the renewables previously associated with business/corporate supply; which perhaps can't be any more at the same level.
Regardless, the renewable energy juggernaut is continuing to rumble on the UK, putting increasing pressure on fossil-fuel based electricity generators. The death-knell has already sounded for coal as the UK has pledged to phase out all coal fired power plants by 2025. Coal power made up just 5% of electricity supply in the UK last year.
Footnotes
If you're trying to view E.ON Energy web site pages from Australia, you may get a "403 – Forbidden" error. E.ON could have some funky geoblocking going on – I had to use an anonymous proxy service to view the site ↩