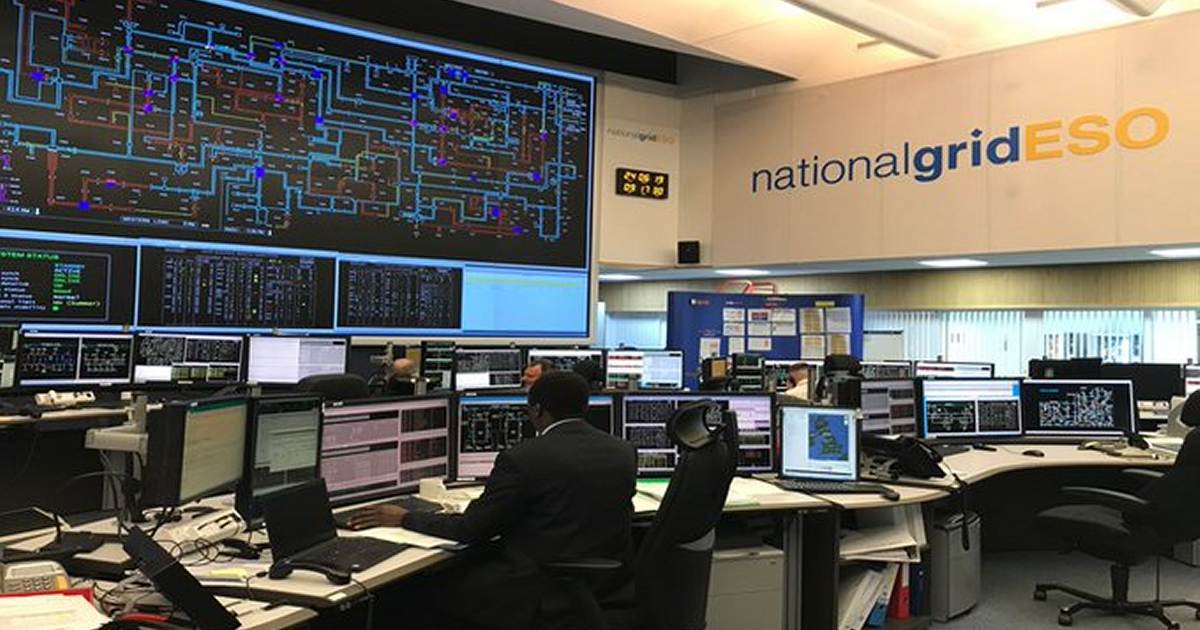 Great Britain enjoyed its "greenest" electricity on Easter Monday afternoon – and solar energy's contribution was significant.
National Grid ESO, the nation's electricity system operator, said at 1pm local time on Monday electricity carbon intensity was just 39 grams per kilowatt hour. The previous record of 46 gCO2/kWh was set on May 24 last year.
Contributing to the new record were sunny and blustery conditions combined with low demand given Monday was a holiday.
Here's what the zero-carbon elements of the electricity mix looked like at that point:
Wind power: 39% of the electricity mix
Solar power: a very respectable 21%
Nuclear: 16%
So, 60% was comprised of renewables.
In a tweet and article announcing the achievement, National Grid ESO also mentioned a few more records set over the last year or so.
Maximum wind power: 17,502MW on February 13, 2021
Maximum wind contribution: 59.9% on August 26, 2020
Maximum solar power: 9,680MW on April 20, 2020
Maximum solar power contribution: a third of Britain's electricity supplies on several occasions in May 2020.
Maximum period without coal: 1,630 hours on June 16, 2020.
National Grid ESO also noted coal accounted for only 1.6% of the electricity mix in 2020, compared with almost 25% just five years ago. Great Britain was coal-free for more than 5,147 hours in 2020, compared with just 624 hours in 2017.
As for gas-fired electricity generation, we previously mentioned the minimum was 1,531MW on December 26, 2020; but perhaps there was an error in calculations as National Grid ESO is still indicating the record minimum of 1,556MW was set in October 2013.
Over the entire year, carbon intensity of electricity generation in 2020 was ~181 gCO2/kWh, compared to 266 gCO2/kWh in 2017.
The End Of Coal Power In Britain Is Nigh
2025 was the original deadline for the phase-out of coal power from Great Britain's (and the UK's) electricity system, but that could be brought forward a year to October 1, 2024.
Not that there's a great deal left to phase out.
At the beginning of this year, there were just three emissions-belching coal burning power stations still operating. Then in March, Drax ended commercial coal power generation at its two remaining coal units in North Yorkshire. However, the company has some contracts for next winter and these units may be put back into service if the need arises.
The other two remaining coal plants in Great Britain are West Burton and Ratcliffe. West Burton, in Nottinghamshire, will be decommissioned from September 2022 – but only two of the four coal units will be available over the next 18 months, and only to meet capacity market commitments.
UK Solar Power Statistics
According to analysis released early this year, 545 megawatts of new solar PV capacity was deployed in the UK last year – a 27% year-on-year increase in new capacity compared with 2019. 60% of the new capacity consisted of ground-mounted PV systems, with the remain 40% installed on rooftops; primarily commercial and industrial buildings. By the end of last year, 13.9 gigawatts  of solar power capacity had been installed in the UK.