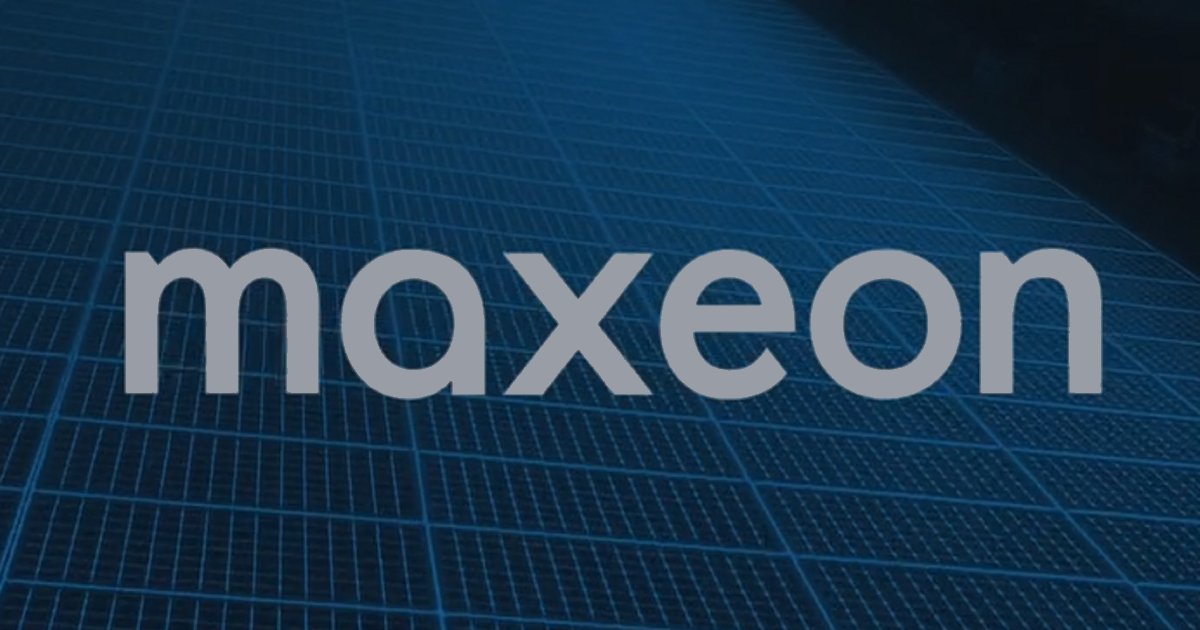 SunPower spinoff Maxeon Solar Technologies has published results for the firm's first full quarter as an independent public company, and revealed intentions to assemble solar panels in the USA.
About The SunPower/Maxeon Thing
First, a bit of background. In November 2019, SunPower announced it was to spin off much of its solar panel manufacturing to a new company – Maxeon Solar Technologies; with panels to be marketed under the name "SunPower Maxeon". This process was finalised in August 2020, with SunPower switching its focus to product innovation, solar system installations, storage and energy services.
However, SunPower was to continue manufacturing Performance Series (P-Series) in the USA. But in January this year the company announced it was closing its Hillsboro Oregon plant. This left the future of the P-Series in the USA hanging as under an agreement with SunPower, Maxeon wasn't permitted to sell the P-Series in the U.S. market.
Q4 Solar Panel Shipments Improve, But..
During Q4 2020, Maxeon said it shipped 655MW of solar panels, well up on Q3's 531MW. But for the full year, shipments were down – 2,145MW compared to 2,430MW for FY19 under the SunPower-only banner.
Among the highlights for the company last year was the introduction of SunPower Maxeon AC modules, which have a factory integrated microinverter manufactured by Enphase Energy. The SunPower Maxeon AC has been available in Australia since February.
In addition to Australia, Maxeon Chief Executive Officer Jeff Waters said Maxeon AC modules are currently shipping into seventeen European countries and he expects this will drive significant margin uplift in the quarters ahead.
Q1 2021 Expectations
Maxeon is expecting it achieved module shipments of just 375MW during the first quarter of this year, but says traditionally the first quarter is traditionally the lowest in the distributed generation sector.
Also noted:
"The solar industry faces pervasive upstream supply chain cost challenges, which did not improve in the first quarter of 2021.  The Company expects that elevated costs for glass, solar cells, freight, and other items may persist well into the second half of 2021."
Maxeon isn't the only one. Several solar panel manufacturers have warned of the impacts of ongoing polysilicon price pressure and the increasing cost of other materials. Last month we mentioned the average spot price for polysilicon had risen to USD $13.56/kg – close to double that of the second quarter of last year. Looking at the latest average spot price published by Bernreuter Research and EnergyTrend yesterday, it had climbed further – to USD$16.06 per kg.
Maxeon Looking To U.S. P-Series Assembly
In other news from Maxeon, under a new agreement with SunPower, the company plans to set up U.S. assembly capacity for SunPower's Performance line of panels that Maxeon will supply to SunPower for use in its distributed generation business.
This will occur in two phases. The first phase consists of quickly ramping 1.8 GW of new capacity, with cells planned to be manufactured at Maxeon's plant in Malaysia and module assembly planned to be performed at its facility in Mexicali, Mexico. Initial sales are expected to commence in the first quarter of next year.
The second phase, which will occur in parallel, involves Maxeon scouting for a suitable site in the USA for a module assembly facility with a capacity of up to an additional 1.8 GW.  This second phase is expected to begin operations in 2023 and both phases are contingent on Maxeon obtaining debt or equity financing to purchase the necessary equipment.
Perhaps Hillsboro could come back into play?