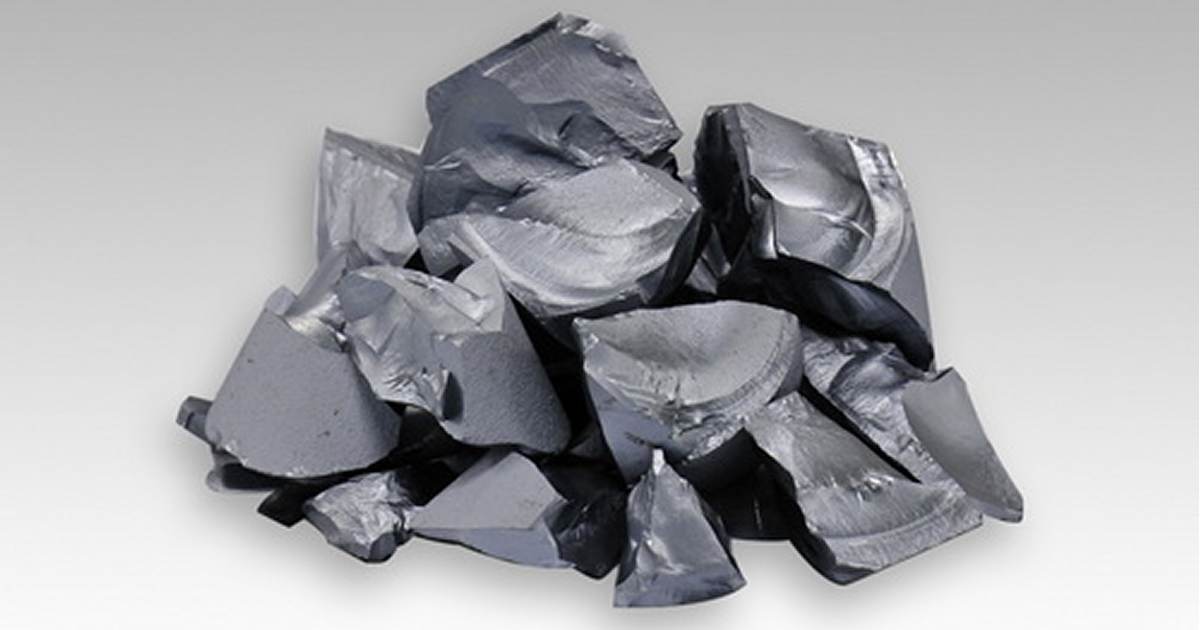 What does the ongoing increase in the cost of polysilicon used in the production of solar panels mean for Australian solar buyers in 2021?
After falling below USD $7/kg in the second quarter of last year due the initial impacts of COVID-19, polysilicon spot prices shot up following a series of explosions at plant owned by polysilicon production giant GCL-Poly in July 2020. That month, a fire also occurred at the plant of another polysilicon manufacturing goliath, Daqo New Energy.
Prices reached around $12.50/kg by mid-September before the situation started improving. In early December, the polysilicon spot price was sitting at $10.59 per kg.
But this year has seen prices head north again to even higher levels than last year. There has been a significant spike from below $12/kg in February to $13.56/kg last week according to an update from Bernreuter Research.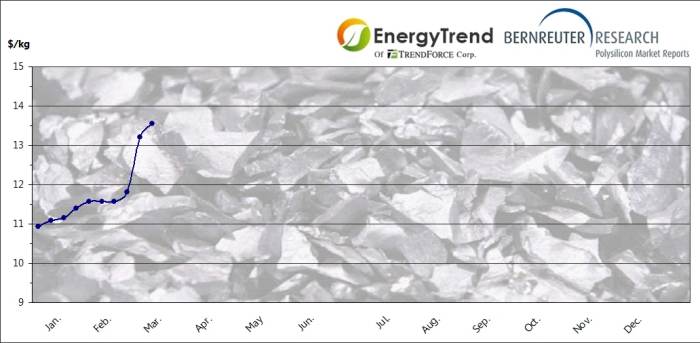 This time last year, polysilicon spot prices were well within the $8 – $9/kg range.
Daqo New Energy Corp is one of the world's biggest producers of polysilicon. The company has been doing very well  from these price increases, but Daqo Chief Executive Officer Longgen Zhang commented last week polysilicon supply will continue to be very tight throughout this year.
Solar panels weigh around 21kg and while silicon is the star material, it only makes up around 550g of a panel – or a bit over 1kg if wastage is taken into account. So, it's not a huge amount; but …
Shortages Not Confined To Polysilicon
JinkoSolar vice president Dany Qian recently stated solar panel prices have risen significantly in China since the second quarter of last year due to the tight supply of not only polysilicon, but also glass, silver and module frames. Solar cell and panel manufacturers don't operate on huge margins, so upstream pricing pressure is being passed down to buyers.
And while a bunch of manufacturers have expanded and are continuing to expand solar panel and cell production capacity – including Jinko, Longi and Trina – having enough capacity to meet demand has also been a challenge. Ms. Qian says panel prices will continue to increase for the next 6 months or longer.
Impact On The Cost Of Going Solar In Australia
The good news is the situation isn't increasing the cost of solar in Australia – yet. In fact, the cost per watt of a full system installation has dropped significantly since the same time last year.
So, how have Australians been protected from these price rises?  We can thank the strength of the Australian dollar against the US greenback.

A strong Australian dollar will continue to provide a buffer as materials supply and manufacturing issues are being sorted out, but if the last year or so has taught us anything it's to expect the unexpected.
Added Note On Polysilicon
Raw polycrystalline silicon, usually referred to as polysilicon, is used to make polycrystalline *and* monocrystalline solar cells.
Trivia: Back in 2008, polysilicon spot prices reached a whopping USD $450/kg.
Related: Which Is Better – Polycrystalline Or Monocrystalline Solar Panels?