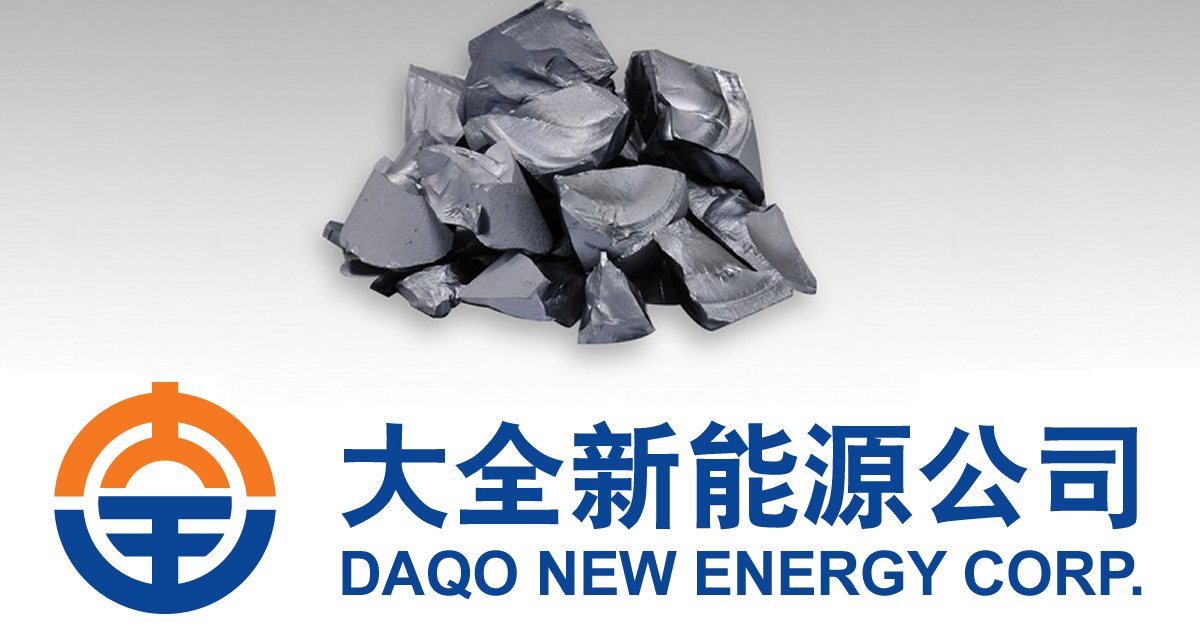 China's Daqo New Energy has entered into another huge polysilicon supply agreement with a major solar panel manufacturer.
Daqo New Energy is a major player in the polysilicon game, with a stated nameplate annual polysilicon production capacity of 70,000 tonnes (higher now – see below). At 1 kilogram of polysilicon per solar panel (including waste), that works out to enough for around 70,000,000 solar panels.
Under the arrangement announced on Monday, Daqo New Energy will supply Trina Solar with 30,000 – 37,600 tonnes of high-purity mono-grade polysilicon out to the end of December 2023.
Commenting on the deal, Chairman of Trina Solar Jifan Gao said:
"We are pleased to enter into a long-term partnership with Daqo New Energy. This will help us better execute our strategy, which is to provide advanced solar PV products and solutions with higher efficiency so as to address fast growing demand in solar PV market, drive grid parity and benefit society through green energy."
Prices for the polysilicon will be negotiated by both parties each month according to market conditions.
And just on that note…
Polysilicon Spot Price Update
After dropping to below $7/kg in the second quarter of 2020 due to the COVID-19 pandemic, polysilicon spot prices jumped following a series of explosions that occurred at a plant belonging to another polysilicon production giant, GCL-Poly, in July. Also in July, a small fire occurred at a Daqo polysilicon plant.
In addition to this temporary loss of production capacity, other manufacturers were reportedly ordered by the Chinese government to implement additional safety measures, impacting their productivity.
The spot price for polysilicon reached around $12.50/kg by mid-September before the situation started improving. According to an update from Bernreuter Research published earlier today, the polysilicon spot price was sitting at $10.59 per kg.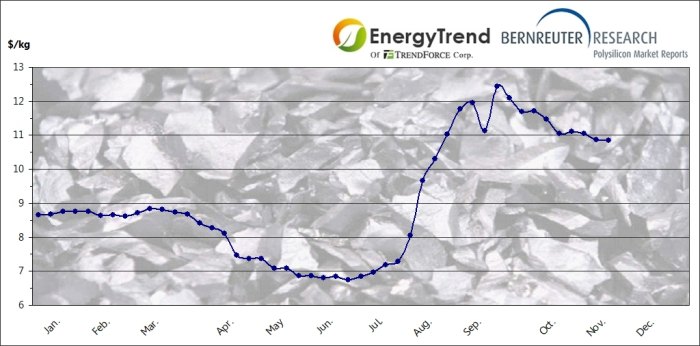 A Solid Third Quarter For Daqo
In other recent news from Daqo New Energy, the company announced its unaudited third quarter 2020 results early last week. Daqo reported its polysilicon production volume was 18,406 tonnes in Q3 2020, compared to 18,097 tonnes in Q2. Sales volume was 13,643 tonnes in Q3, compared to 18,881 tonnes in Q2.
Longgen Zhang, CEO of Daqo New Energy, was pretty pleased with the result given the circumstances.
Daqo expects to have churned out approximately 19,500 to 20,500 tonnes of polysilicon during the fourth quarter and approximately 75,800 to 76,800 tonnes for the year. The boost for this quarter has been attributed to completion of a project enabling the company to continuously fine tune process control. Mr. Zhang said as well as achieving higher production volume this quarter, the company expects a potential cost reduction of approximately 3% as compared to the third quarter.
Aside from Trina, Daqo supplies other big names in the solar panel manufacturing game – including Longi. Back in 2019, the company hammered out a deal that involved Daqo supplying Longi with 38,400 metric tonnes this year and in 2021. Between just Trina and Longi, that accounts for a big chunk of Daqo's current production capacity. The company announced plans for expansion in September, including a new facility with annual production capacity of 35,000 tonnes.