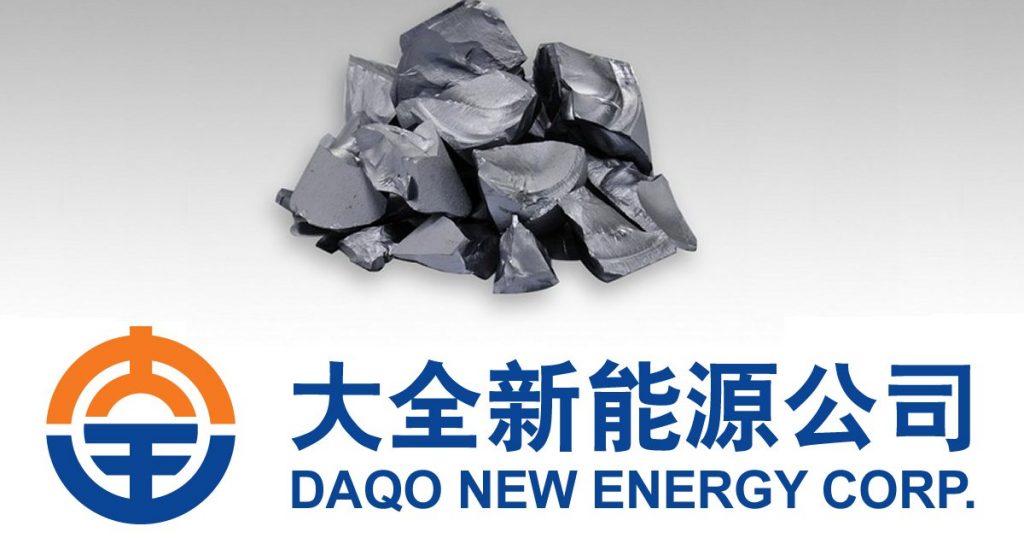 Polysilicon producer Daqo announced last week it had signed a new major polysilicon supply agreement with Longi Green Energy Technology.
The agreement involves the supply of 112,800 metric tonnes of ultra-high-purity polysilicon1 over a three year period – 36,000 tonnes in 2020 (which includes 18,000 tonnes under an existing supply agreement with Longi) and 38,400 metric tonnes in both 2020 and 2021.
"Daqo New Energy's ability to consistently deliver polysilicon products which meet our stringent quality standards is critical in supporting us as we expand capacities of high-efficiency mono-crystalline solar products to meet growing demand from downstream customers," said Longi Chairman Mr. Baoshen Zhong.
Founded in 2008, Daqo currently has a nameplate annual polysilicon production capacity of 35,000 metric tonnes, so it's going to need to beef up production considerably given Longi isn't its only customer. Among other well-known solar manufacturers to use Daqo polysilicon is JinkoSolar.
Daqo says it is boosting its capacity to an expected 70,000 tonnes in the first quarter of next year. Last year Daqo produced 23,351 tonnes of polysilicon, compared to 20,200 tonnes in 2017.
Daqo once produced wafers as well, but quit wafer manufacturing last year due to increasingly challenging market conditions. I'm not clear on whether Daqo solar panels, which were quite popular here in Australia for a while, are still being produced. The company's web site still mentions modules – but it also continues to note wafers in its product lineup.
Longi Revving Up Production
In April this year, Longi Green Energy announced it was aiming for monosilicon ingot/wafer production capacity of 36GW by the end of this year, 50GW by the end of next year and 65GW by the end of 2021. By the end of last year, its production capacity had reached 28GW and the company said it shipped 3.483 billion wafer pieces in 2018, a jump of 59% over the previous year.
As well as wafers, Longi is also a major solar cell and panel manufacturer – and getting bigger. By the end of this year it is expecting cell production capacity of 10GW and module capacity of 16GW; building up to 15GW cell and 25GW module capacity next year, then 20GW cell and 30GW panel capacity in 2021.
The company's panels have been available in Australia since 2017, and Longi solar panel reviews to date from Australian customers have generally been favourable.
Footnotes
Polycrystalline silicon can be used to produce silicon monocrystals ↩